BYOG (Bring Your Own Gear)
We are asking our participants to bring their own water bottle and workout towel when coming to the facilities. This will help reduce the opportunities for the spread of germs between individuals. Please plan your visits accordingly.
Help Keep Facilities Clean & Safe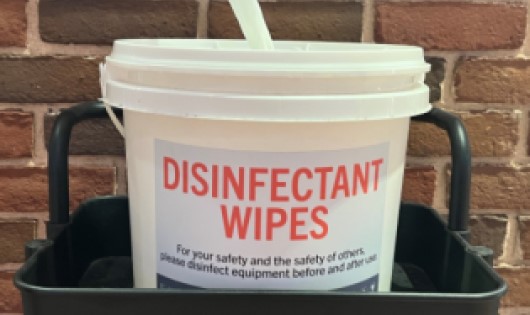 Disinfecting wipes certified for killing COVID-19 have been supplied throughout the facility for your use. Our team will be thoroughly cleaning the facility and equipment throughout the day, but to help in our effort, we ask that you carefully wipe down the equipment before and after each use.
Campus Recreation
Campus Recreation | 110 Heisman Street, Clemson, SC 29634