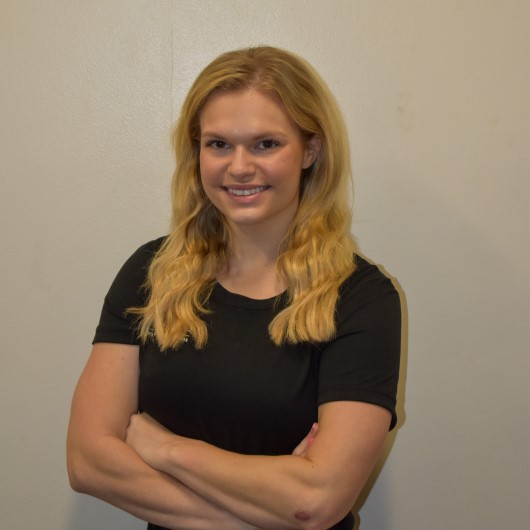 Sarah Kay Wrenn
Speciality Areas: Non-traditional approach to personal training focussed on building strength, functionality, fueling your body, and overall improvement in activities of daily life. Rather than focussing on weight loss, restrictive eating, and calorie counting. 
Training Styles: Functional, Weightlifting, High Intensity Interval Training
Favorite Inspirational Quote: "Exercise is a blessing, not a chore. I workout because I am grateful that I physically can."
Passions: Women on Weights, helping people achieve their goals, clemson football, dog mom, non-restrictive relationship with food and working out