End of Semester Membership Updates
Spring student membership access ended on Friday, May 12. Summer student membership access begins on Monday, May 15. If you are not taking 3 or more in-person credit hours on Clemson's main campus during each Summer session or for the long summer, you must purchase a summer membership to access Campus Recreation facilities or participate in programs. Memberships can be purchased online or in person at Fike Recreation Center.
BUY A SUMMER MEMBERSHIP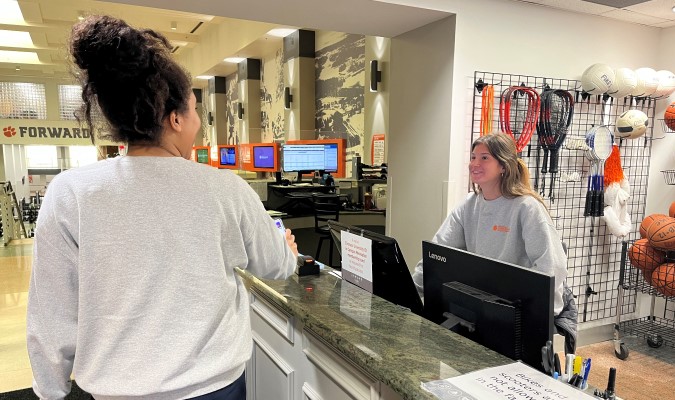 Welcome to Campus Rec!
We are so excited you're interested utilizing Campus Recreation facilities, programs, and services to help you reach your fitness and wellness goals. We believe your membership should be a holistic experience and we strive to connect you with the programs, people, and experiences that will meet your needs, satisfy your interests, and maybe even get you out of your comfort zone and help you grow!
All membership fees are non-refundable and non-transferable. 
Guest are not permitted to use Campus Recreation facilities at this time.
Need assistance?
Contact our member services team via email or schedule an appointment to meet with them virtually or in-person.
Get the Campus Rec App!
Download the Campus Rec app for mobile access to membership information, program registrations, live facility occupancy counts, facility hours and more!
Campus Recreation
Campus Recreation | 110 Heisman Street, Clemson, SC 29634