Student Employment and Internships
The Office of Campus Recreation, featuring the Swann Fitness Center, relies on student employees to fill a number of positions throughout the year for the programs and services we offer. There are also internships available for students who have an interest in recreation, fitness, business administration, and marketing. For those interested in internships, please contact the appropriate professional in the specific program area for more information.
Campus Recreation employs over 200 part-time student employees during the school year. We also have positions available for students in the work study program (must apply through the work study office).
Click on the buttons below to browse our student position descriptions!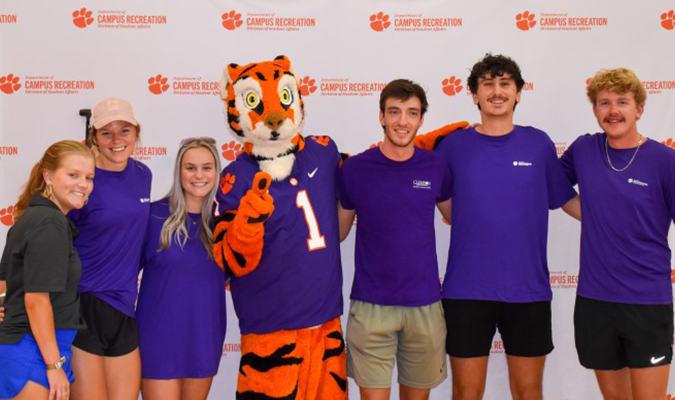 Campus Recreation
Campus Recreation | 110 Heisman Street, Clemson, SC 29634