Hydrogeology M.S.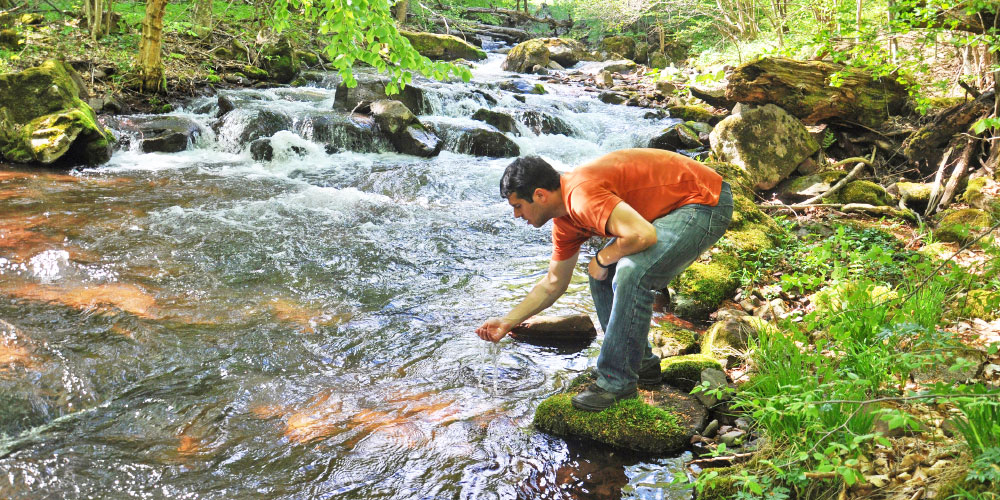 The Master of Science in Hydrogeology allows students to investigate a wide range of problems focusing on groundwater geology and subsurface remediation. The curriculum is structured to give students a strong background that integrates field methods with quantitative analyses. This makes them highly competitive for careers in industry and government while preparing them as outstanding candidates for continuing studies in a Ph.D. program.
Research Areas
Environmental Geochemistry
Geophysics
Tectonics
Hydromechanics
Hydrostratigraphy
Geostatistics
Environmental Remediation
Groundwater Contaminant Flow and Transport Modeling
Our Hydrogeology Field Camp is offered each summer in May-June. Visit the Hydrogeology Field Camp website for more information.
Hydrogeology Curriculum

Students are required to complete 24 hours of coursework and 6 hours of research credit. Of these course credits, one must be a modeling course (GEOL 8080 recommended), a field course (GEOL 8750 recommended), and a minimum of three other 8000-level geology courses.

Candidates must write a thesis based on original research and defend it in an oral examination. In special cases, a non-thesis option is available for students on leave from the industry; it requires 30 hours of coursework and a comprehensive written examination.

All M.S. Hydrogeology students must register for GEOL 8610 - Geology Seminar during the fall and spring semesters. If needed, prerequisite and/or corequisite courses may be specified to resolve deficiencies in a student's educational background. Prerequisite and corequisite courses do not count toward the minimum number of credit hours required for the M.S. degree.

Thesis Option: The M.S. thesis option requires a minimum of 24 hours of graduate credit coursework and six hours of GEOL 8910 - Master's Thesis Research. Of the course credits, one must be a modeling course ( GEOL (EES) 8080 - Groundwater Modeling is recommended), a field course ( GEOL 8750 - Hydrogeology Summer Field Camp is recommended), and a minimum of three other 8000-level geology courses. A final oral examination of the M.S. thesis is required. 

Non-Thesis Option: The M.S. non-thesis option requires 30 hours of graduate credit coursework, none of which may be master's thesis research, and students must pass a final oral exam. A minimum of 21 graduate credit hours must be at the 8000-level for non-thesis M.S. students. Students in the non-thesis option must complete a research project supervised by a faculty member and present the project during their final oral exam.

Applying to the M.S. Program

Graduate Degree

For admission to the M.S. program, an applicant should have a grade point ratio/average (GPR/GPA) of at least 3.0 out of 4.0.

How to Apply

Candidates should have a baccalaureate degree in geosciences; however, students with strong undergraduate backgrounds in other fields of science or related engineering disciplines may be admitted but required to correct deficiencies in their geological education during their first year. Specifically, GEOL 1010/1030, 2060, 3020; and 3140, 3160, and 4130 (or equivalents) are required.

Students entering the program should also have a strong mathematics background; normally, two semesters of calculus are required, and a third semester is recommended.