Environmental Leadership
Our appreciation of the complexity and impact of human interactions with our chemical, physical, and biological environment is continuously expanding. As a result, we recognize that today's students need to balance a scientific understanding of natural systems and processes with the ability to realistically evaluate and design for the role of people in these systems.
More than 1000 people have earned degrees from the Department of Environmental Engineering and Earth Sciences. Nationally recognized, our programs at Clemson offer our students the opportunity to integrate scientific and engineering perspectives through our diverse range of programs.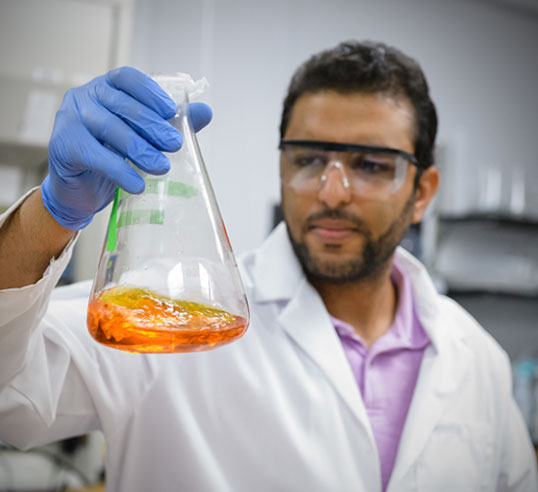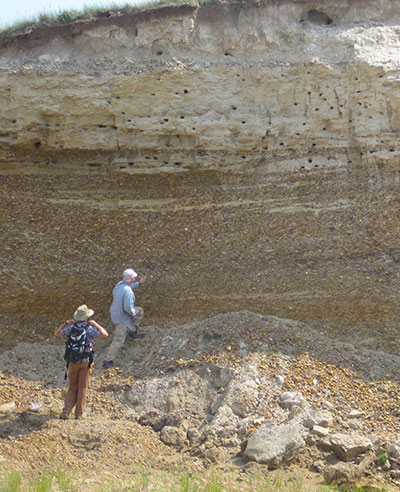 Research
Our faculty pursue a diverse range of environmental research topics. Current research areas range from investigating the behavior and management of pollutants in the environment to studying the physical properties of rocks and sediments that are the sources of resources, to providing long-term energy solutions through the design of sustainable systems for biofuel production. Our students benefit from the mentorship of a major advisor in planning and performing a research project compatible with their interests.
EEES Research
Theses & Dissertations
Facilities
To provide students with the optimal resources for producing cutting-edge research, our facilities are spread over two campuses: Brackett Hall on the main Clemson University campus and the Rich Lab at the Clemson Advanced Materials Research Park. In addition to an extensive set of analytical and computational facilities at these locations, our department also maintains an inventory of field equipment for short or long-term deployment at field sites, such as at our instrumented watershed in the Clemson Experimental Forest.
Rich Laboratory
Brackett Hall
Biosystems Research Complex
Clemson Experimental Forest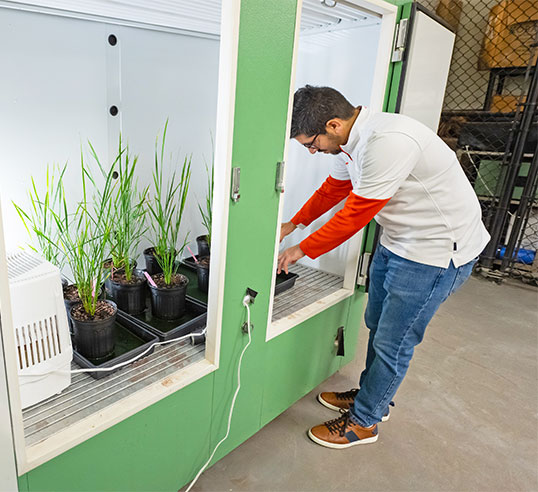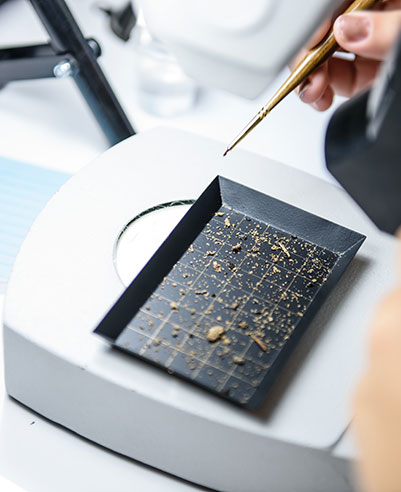 Areas of Study
The graduate degree programs in the Department of Environmental Engineering and Earth Sciences offer a wide array of options for fields of study. For example, there are five focus areas for the M.S. in Environmental Engineering and Science: Process Engineering, Environmental Chemistry, Surface and Subsurface Processes, Sustainable Systems and Environmental Assessment, and Nuclear Environmental Engineering and Science. Students who seek an M.S. in Hydrogeology often focus on advanced modeling techniques applied to the fate and transport of contaminants in groundwater. With Biosystems Engineering, M.S. degree candidates focus on ecological engineering and bioprocess engineering. At the Ph.D. level, the degree programs are highly individualized to a student's research interests and career goals. We foster a highly interdisciplinary academic environment, with considerable synergy among the degree programs. Our programs have received national recognition for their quality and their comprehensive curricula.
Our Faculty
Biosystems Engineering
Environmental Chemistry
Environmental Fate and Transport
Hydrogeology
Environmental Health Physics
Environmental Radiochemistry
Process Engineering
Sustainable Systems and Environmental Assessment
Academic Programs
Our range of M.S. and Ph.D. programs create a unique interdisciplinary perspective that prepares students as leaders in government, industry, and academia. The majority of our master's graduates work in consulting firms. Some firms specialize in environmental remediation or water and wastewater treatment plant design, while others are general engineering firms. Our doctoral students also find opportunities in consulting companies and utilities as well as in universities and research laboratories such as the Department of Energy national labs.
Preparing for Grad School
The Department of Environmental Engineering and Earth Sciences currently has more than 100 graduate students across several graduate programs. Our graduate population hails from all over the United States as well as Mexico, Thailand, Vietnam, China, India, Poland, Ghana, Nigeria, and Turkey. Academic backgrounds include chemistry, geology, physics, environmental engineering, civil engineering, chemical engineering, and mechanical engineering.
We have a Frequently Asked Questions page that pertains to admission requirements, test scores, and financial aid. Please view the topics and reach out if you need additional assistance.
EEES Graduate FAQ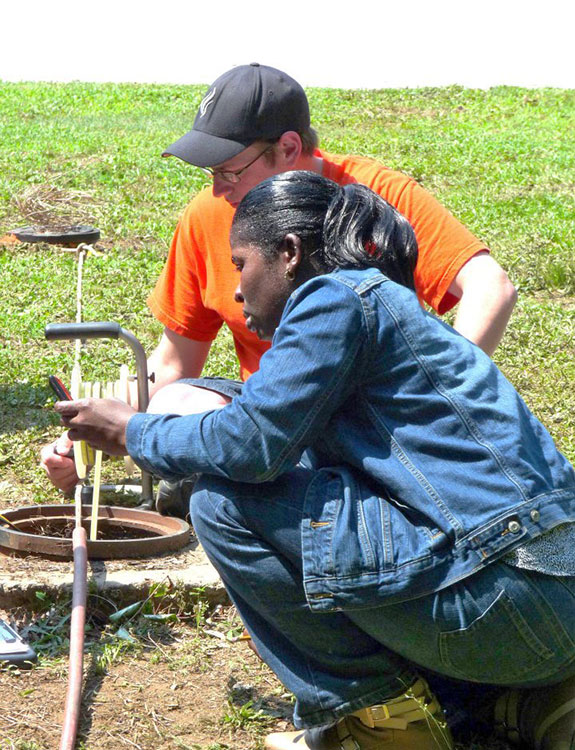 Expanding Experiences
Learning about current advances and research developments in various areas of environmental engineering and science through hands-on work and presentations is an important part of our curriculum.
Hydrogeology Field Camp
The Clemson Hydrogeology Field Camp is designed to give a working knowledge of field hydrogeology methods and provide the opportunity to use them in several hydrogeologic settings. Instructors from Clemson lead the course, but other geologists, hydrogeologists, scientists from other universities, and consulting companies lead trips and exercises in their particular expertise.
You should have at least completed your sophomore year in geology or a similar bachelor's degree program. We strongly recommend, but do not require, that you take a class in hydrogeology before coming to field camp. You will get more out of the field camp experience if you know the basics.
---
Departmental Seminars
During the fall and spring semesters, the EEES Department sponsors a weekly seminar on Friday at 2:30 p.m. EEES students and faculty give presentations about their research or other topics of interest to the department. Invited speakers from industry, government, and other academic departments are also included. The seminar is held in the Rich Laboratory auditorium in the fall and on campus in spring. Suggestions for speakers are always welcome. Please send ideas to the faculty member coordinating the seminar.
Doctoral students are required to give at least one seminar each year. EES 9610 is offered both summer sessions in Rich 150 to provide an opportunity for all doctoral students to present.