Academic Excellence
The Department of Environmental Engineering and Earth Sciences is unique in that environmental engineering, biosystems engineering, and earth sciences are housed within the same academic unit. This allows innovative exploration and cooperative approaches for preparing students to tackle complex environmental problems in engineered and natural systems. Another unique feature of our department is the nuclear environmental engineering and science program; only a handful of such programs exist at universities around the country.
The U.S. News and World Report ranks our environmental engineering and earth sciences programs in the top 25 for academic offerings of its kind in the country. Our graduate environmental engineering program has been rated among the top 20.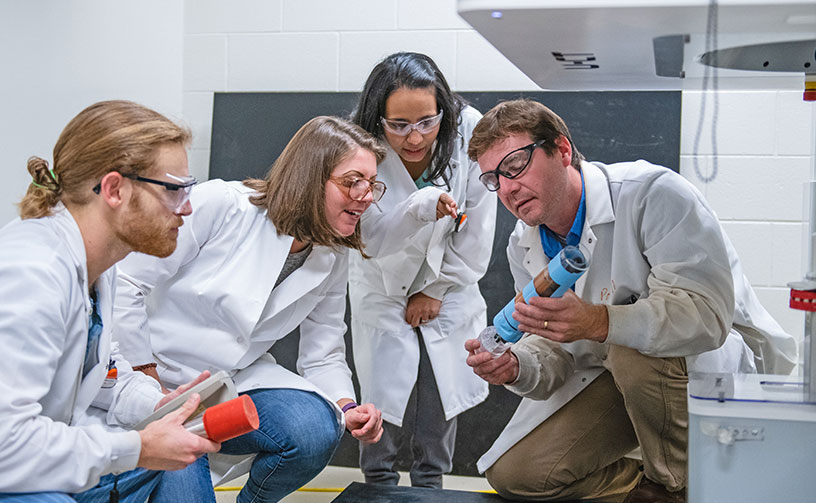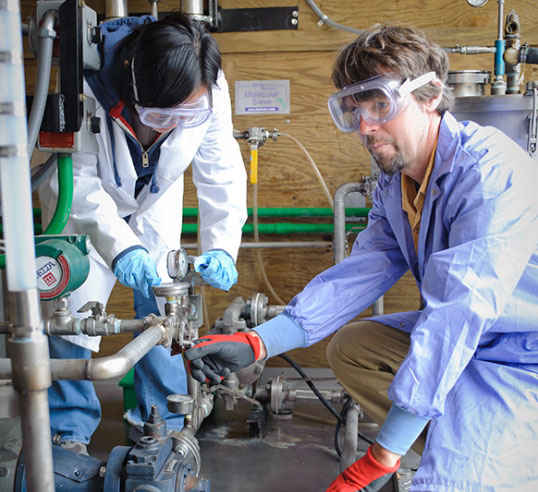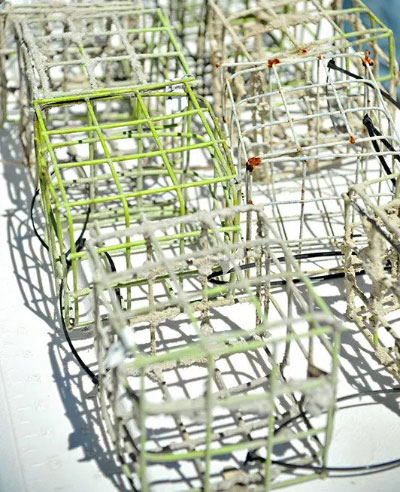 Research
Several Creative Inquiry (CI) projects allow hands-on research in a group setting. In addition, students can choose to work with a faculty member on a multi-semester research project by pursuing departmental honors. Recent CI projects include environmental effects of co-contaminant exposure, industrial energy and resource efficiency assessment, and water quality monitoring.
Current Creative Inquiry projects in Biosystems Engineering include Green Energy, Biofuel Production, and Oyster Reef Restoration.
For our graduate students, mentorship is a crucial part of our program. Students work closely with an advisor in planning and performing a research project that aligns with their interests and current research.
EEES Research
Creative Inquiry
Global Engagement
We offer multiple field courses for students to choose from, including spring break excursions in the Caribbean and the western U.S. The Sustainability in Spain program allows students to learn via classroom instruction and visiting sites, including energy farms and desalination facilities.
Faculty members within the department are extending field experiences in Dominica and Curacao through NSF sustainability and geoscience projects. These projects allow students to see how socioeconomic development influences sustainability in island countries.
CECAS Study Abroad
Search All Programs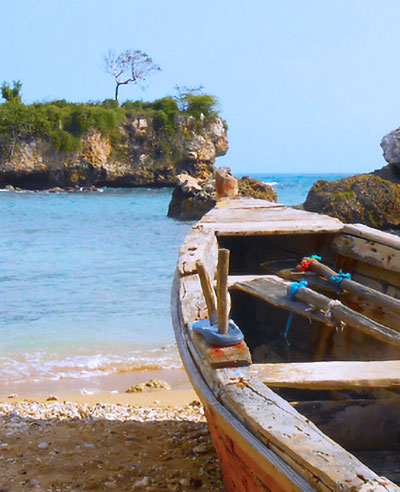 Schedule a Tour
The College of Engineering, Computing and Applied Sciences invites prospective students to visit campus to learn about the programs and facilities. Undergraduate tours are led by students currently enrolled in the College of Engineering, Computing and Applied Sciences. Graduate Tours are coordinated with faculty members with similar research interest areas. To learn more about our tours, visit the College's Tour Page. 
For graduate program tours, please email the program contact. Allow 1-2 weeks' notice before visiting so that you may be able to meet faculty and current students and attend some classes.
Undergrad Tour
Graduate Tour
Making an Impact
At the heart of our research is the ability to impact the world around us positively. Sustainability, remediation of environmental contaminants, and management of earth resources feature heavily in our teaching and what we hope most to pass on to our students.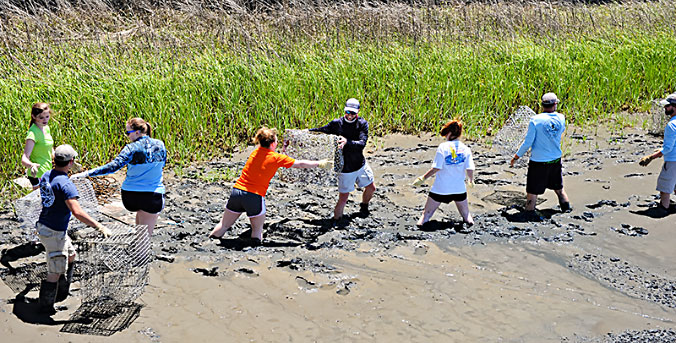 Oyster Reef Restoration
Oyster filtration removes algal biomass, clearing the water and positively impacting other underwater species. Unfortunately, oyster reefs are being destroyed by overharvesting and the effects of climate change. A Creative Inquiry project group is working to find the most cost-effective solution for oyster restoration with the least harmful impact on the environment.
"You remember the slogans, 'Save the Whales' and 'Feed the World'? Those were the things I was passionate about. I think biosystems engineering is the intersection of those two. You can save people by saving the resources that sustain them. I get renewed when we can reinvigorate students to have those goals."

Caye Drapcho

Associate Professor

Biosystems Engineering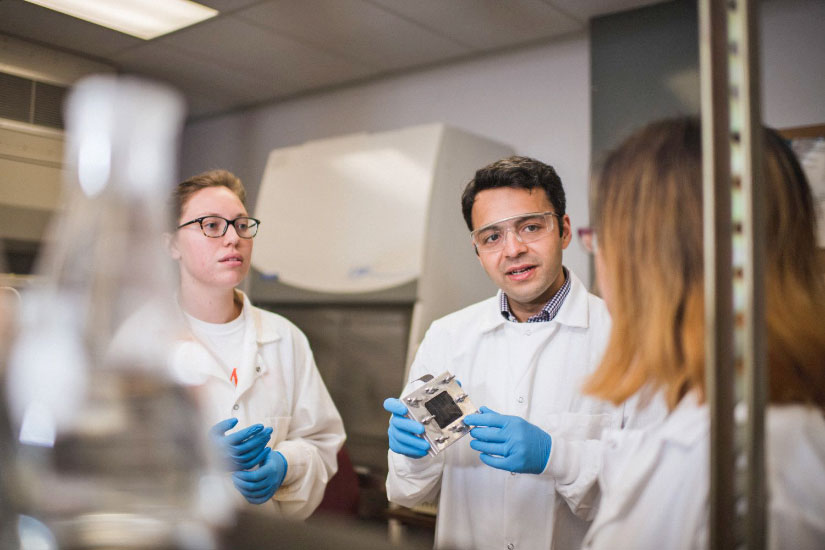 Deep-Space Influence
Sudeep Popat of Clemson University is developing a way of making hydrogen peroxide for use on long-term space missions. He proposes to do it by feeding human waste to microbial fuel cells that produce hydrogen peroxide. Popat, an assistant professor of environmental engineering and earth sciences, said the hydrogen peroxide could be used to clean potentially infectious biofilms from surfaces inside spacecraft. Or it may be possible to use hydrogen peroxide to disinfect wastewater for reuse.
Microbial Powerhouses
Sustainable Solutions
Clemson University first-year students William Sutton, Ethan Wood and Kelly Cochran, had about a day and a half to apply design thinking to create a sustainable solution: Eden: Restaurant of the Future. Eden's mission is to implement vertical agriculture, aquaponics, and hydroponics to work towards the eradication of both supply chain and general food waste.
Reducing Waste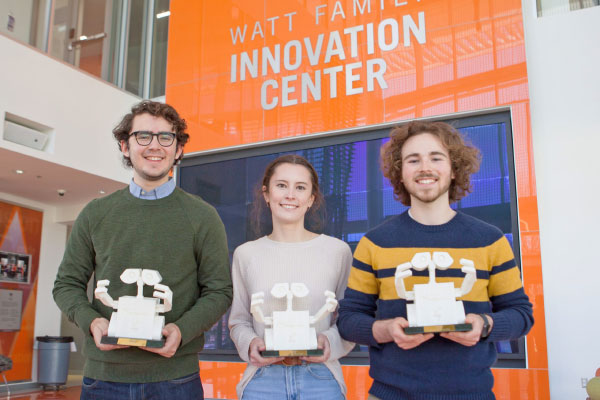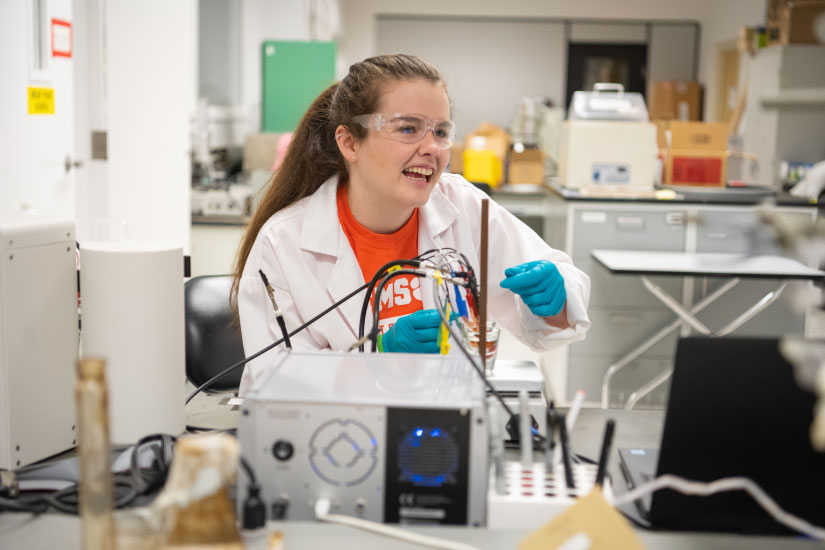 Finding Purpose
Kelli McCourt was an undergraduate at the University of Florida when she began helping develop low-cost sensors designed to detect mercury in water, an interdisciplinary project motivated by pollution in Colombia's rural mining communities. Kelli was drawn to Clemson for her Ph.D. for its commitment to environmental sustainability. She has been collaborating with partners at Universidad del Valle in Colombia, who have worked to identify the mining communities' needs.
Helping Mining Communities
News & Opportunities
The Department of Environmental Engineering and Earth Sciences promotes opportunities and accomplishments for our students through stories filled with award recipients, general news, and internship and job opportunities. These posts include information valuable to Undergraduates and Graduates.
Apply Today
Are you a dedicated student with a background in science or engineering and want to take on the interdisciplinary challenge needed to care for our environment in the future? Then Clemson is the place for you!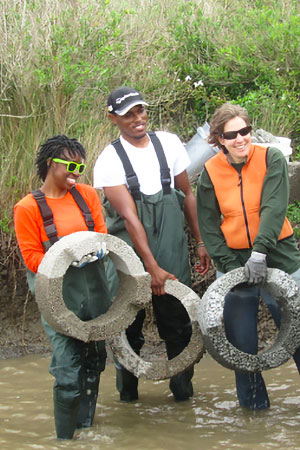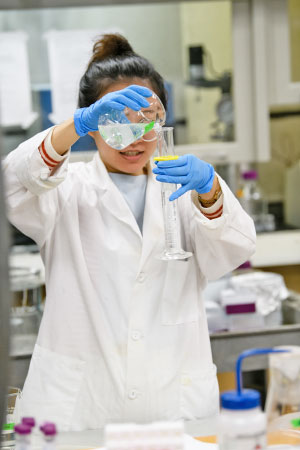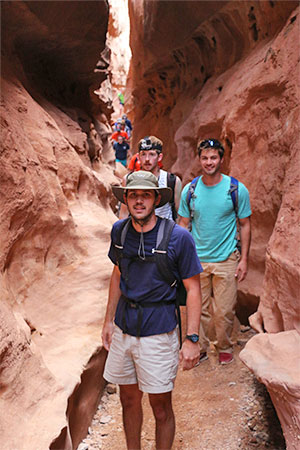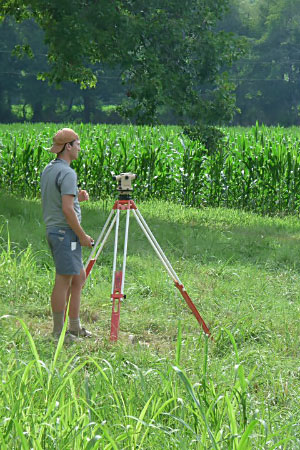 Environmental Engineering & Earth Sciences
Environmental Engineering & Earth Sciences | 342 Computer Court, Anderson, SC 29625