Active Shooter Preparedness
Active Shooter Preparedness and Awareness – an interactive lecture style program presented by law enforcement instructors trained in the areas of police tactical response and individual safety protocols. Featuring the "Run, Hide, Fight" model developed through the Department of Homeland Security, the presentation utilizes professionally scripted public service videos and covers the nationally endorsed response principles. Please contact Sergeant Charles W. Burks III at cburks@clemson.edu for more information.
Good practices for coping with an active shooter situation include:
Be aware of our environment and possible dangers
Take note of the two nearest exits in any facility you visit
If there is an accessible path, attempt to evacuate the premises
If you are in an office, stay there and secure the door
If you are in a hallway, get into a room and secure the door
As a last resort, attempt to take the shooter down. When the shooter is at close range and you cannot flee, your chance of survival is much greater if you try to incapacitate him/her.
CALL 911 WHEN IT IS SAFE TO DO SO!
Provide any information you have such as: suspect description, weapons, direction of travel, and anything else you may feel is relative. Reminders of what to do are included in the active shooter checklist (PDF).
To get a more in depth understanding of how to deal with this situation please review the active shooter document (PDF).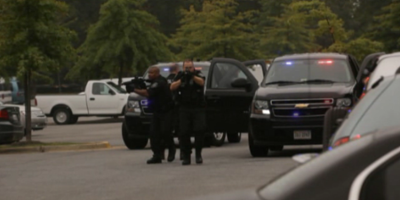 What is an Active Shooter?
An active shooter is an individual actively engaged in killing or attempting to kill people in a confined and populated area; in most cases, active shooters use firearm(s) and there is no pattern or method to their selection of victims.
Active shooter situations are unpredictable and evolve quickly. Typically, the immediate deployment of law enforcement is required to stop the shooting and mitigate harm to victims.
Because active shooter situations are often over within 10 to 15 minutes, before law enforcement arrives on the scene, individuals must be prepared both mentally and physically to deal with an active shooter situation.