Profile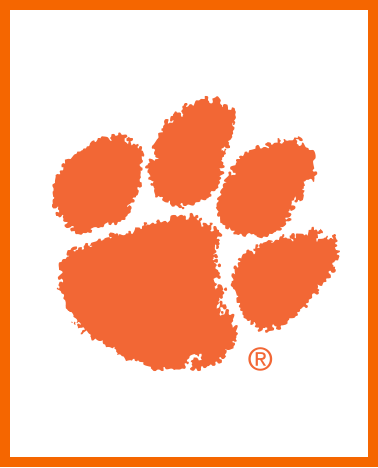 Todd Lyda
Genetics and Biochemistry
Lecturer
864-656-3831
Sirrine Hall 225 [Office]

Educational Background
Ph.D., Genetics, Clemson University, 2009
Minor, French, Erskine College, 2005
B.S., Biology, Erskine College, 2005

Profile/About Me
Thank you for visiting my profile page!

Here is a brief history of my science career:

I grew up in the mountains of western North Carolina on an apple orchard in Edneyville. There is began my interest in the sciences. In high school, I took an interest in genetics.

I received a liberal arts education in biology and french at Erskine College where I was able to experience undergraduate research with the Baker lab and with the Greenwood Genetics Center during the summer.

For graduate school, I joined the Morris Lab at Clemson University and worked with a variety of exploratory projects focused on parasite enzymes involved in metabolism.

After, I joined the Cell Biology Section of the Laboratory of Parasitic Diseases at the intramural campus of the National Institutes of Health in Bethesda, MD. There I joined a team of researchers in the Dwyer lab working on leishmanial secretory proteins and their over-expression for study.

Next, I joined the Marcotte lab at Clemson University and worked on the development and implementation of a leishmanial secretory system for the expression of recombinant spider silk protein mimics.

Then in 2016, I joined the faculty of the Biology Department at High Point University where I was at the rank of Instructor. I taught introductory and service courses for the department. Additionally, I created 2 courses involving infectious diseases. One was a First Year Seminar on Biological Agents, Bioterror, and Quarantine where the rights and freedoms of individuals and society were the overarching theme for student semester projects on individual diseases. The other was an Honors College course on Neglected Tropical Diseases. In this course, the lecture content focused on the various NTDs while the laboratory foucsed on parasite drug discovery and non-profit promotion with Para Tryp Research Organization.

In 2012, I founded the non-profit Para Tryp Research Organization for the expressed purpose of promoting scientific research into the area of tri-Tryp diseases (African sleeping sickness, Chagas disease, and Leishmaniasis). Travel Awards and Supplemental Awards have been used so far. Currently, a fundraising project involving the development of a role playing game is underway. This RPG uses the basic format of stats and abilities but uses normal playing cards for the determination of action outcomes. For more on our beta of Para Roles, see our website: www.paratryp.org/pararoles

I began at Clemson University in the fall of 2020 as a lecturer and will be teaching genetics.
Research Interests
Neglected Tropical Diseases, Spider silk Protein Expression, leishmanial secretory expression systems, tri-Tryp disease research
Courses Taught
Fundamental Genetics GEN 3000
Selected Publications
Segarra, V. A., N. M. Hughes, K. M. Ackerman, M. H. Grider, T. Lyda, P. A. Vigueria. Student performance on the Test of Scientific Literacy Skills (TOSLS) does not change with assignment of a low-stakes grade. BMC Res Notes. (2018) July 3. 11(1):422.

Bowey-Dellinger, K., L. Dixon, K. Ackerman, C. Vigueira, Y. Suh, T. A. Lyda, K. Sapp, M. Grider, D. Crater, T. Russell, M. Elias, V. Coffield, V. Segarra. Introducing Mammalian Cell Culture and Cell Viability Techniques in the Undergraduate Biology Laboratory. J Microbiol Biol Educ. (2017) August 11. 18(2).

Lyda, T. A., E. Wagner, A. X. Bourg, C. Peng, K. Cadle, W. Marcotte. A Leishmania secretion system for the expression of major ampullate spidroin mimics. PLoS ONE. (2017) May 23. 12(5).

Peng, C. A., J. Russo, T. A. Lyda, W. R. Marcotte Jr. Polyelectrolyte Fiber Assembly of Plant-Derived Spider Silk-like Proteins. Biomacromolecules. (2017) March 13. 740-746.

Lyda, T. A., M. B. Joshi, J. F. Andersen, A. Y. Kelada, J. P. Owings, P. A. Bates, D. M. Dwyer. A unique, highly conserved secretory invertase is differentially expressed by promastigote developmental forms of all species of the human pathogen, Leishmania. Mol Cell Biochem. (2015) June. 53-77.

Joice, A. C., Lyda T. A., Sayce A. C., Verplaetse E., Morris M. T., Michels P. A., Robinson D. R., Morris J. C. Extra-glycosomal localisation of Trypanosoma brucei hexokinase 2. Int J Parasitol. 42 (2012) 401-9.

Sharlow E., Golden J. E., Dodson H., Morris M., Hesser M., Lyda T., Leimgruber S., Schroeder C. E., Flaherty D. P., Weiner W. S., Simpson D., Lazo J. S., Aube J., Morris J. C. Identification of Inhibitors of Trypanosoma brucei Hexokinases. Probe Reports from the NIH Molecular Libraries Program [Internet]. Bethesda (MD): National Center for Biotechnology Information (US); 2010.

Dodson, H. C. and Lyda T. A., J. W. Chambers, M. T. Morris, K. A. Christensen, J. C. Morris. Quercetin, a fluorescent bioflavanoid, inhibits Trypanosoma brucei hexokinase 1. Experimental Parasitology 127 (2011) 423-8.

Sharlow, E. R., T. A. Lyda, H. C. Dodson, G. Mustata, M. T. Morris, S. S. Leimgruber, K. Lee, Y. Kashiwada, D. Close, J. S. Lazo, J. C. Morris. A Target-Based High Throughput Screen Yields Trypanosoma brucei Hexokinase Small Molecule Inhibitors with Antiparasitic Activity. PLOS Neglected Tropical Diseases 4 (2010) e659 1-8.

Clemmens, C. S., M. T. Morris, T. A. Lyda, A. Acosta-Serrano, J. C. Morris. Trypanosoma brucei AMP-activated kinase subunit homologs influence surface molecule expression. Experimental Parasitology 123 (2009) 250–257.
Outreach
Para Tryp Research Organization Founder and President
Links