Research Facilities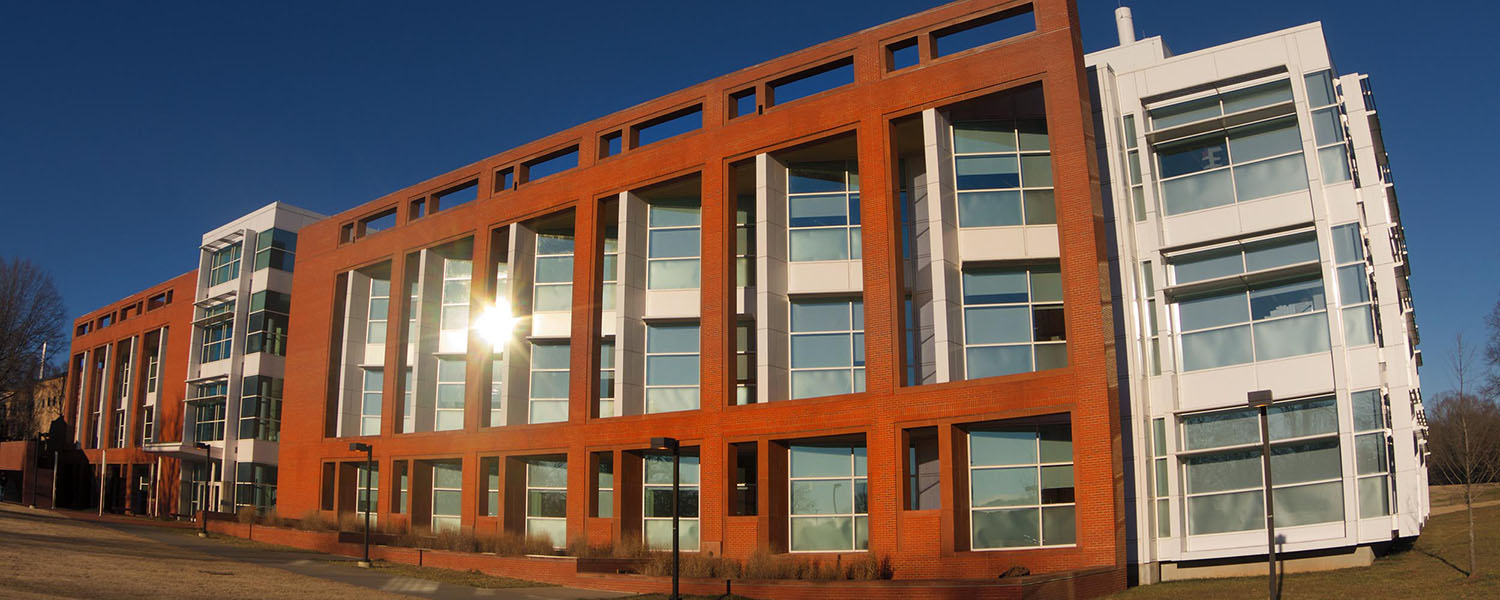 The Clemson University Department of Genetics and Biochemistry has dedicated its resources to providing cutting-edge facilities equipped with all the conventional instrumentation required for modern genetic and biochemical analysis. As a student, you will enjoy access to several top-flight labs and facilities on campus, including:
The Life Sciences Facility, a 100,000-square-foot facility comprised of three floors of state-of-the-art research space, consisting of 25 "wall-less" laboratories. The facility opened in 2013 and represents a University investment of $50 million.
A $7 million greenhouse complex suitable for use with transgenic plants.
A small-animal care facility with surgical capabilities.
Faculty are also members of the Clemson Center for Human Genetics and Eukaryotic Pathogens Innovation Center, both of which have outstanding infrastructure for research in the areas of human pathogens and human genetics.
Facilities and Capabilities
Expand the accordions, below, to learn more about the capabilities of key facilities used by the Clemson University Department of Genetics and Biochemistry.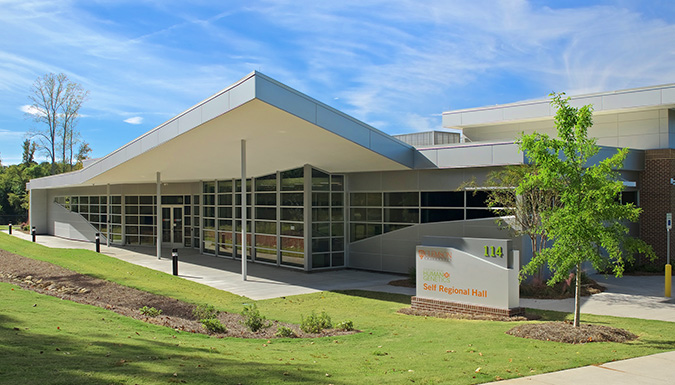 Self Regional Hall
Unraveling the Secrets of Human Illness
The Clemson University Center for Human Genetics is housed in Self Regional Hall, a state-of-the-art research and educational facility located in Greenwood, South Carolina on the campus of the Greenwood Genetic Center. Research focuses on genomic, computational and comparative genetic approaches to gain insights in genetic and environmental risk factors for human diseases. The facility promotes a collaborative interactive environment with open office space for graduate students, postdoctoral fellows and research staff.
CHG Website
Department of Genetics and Biochemistry
Department of Genetics and Biochemistry | D153 Poole Agricultural Center, Clemson, SC 29634