Master's Program Overview
The Department of Genetics and Biochemistry offers programs leading to the Master of Science degree in either of two subject areas: genetics, or biochemistry and molecular biology. The M.S. program is designed for students interested in entering a professional program or the workforce.

The Master of Science program is offered in two tracks to help students best achieve their career goals. Students can select a traditional two-year research-focused track that requires them to produce and defend a written thesis developed through either laboratory- or literature-based research. This two-year track is academically focused and is ideal for students who want to pursue careers in pure research and teaching. Alternatively, students can opt for a one-year, non-thesis program that comprises three semesters, including one summer semester.

While academic rigor forms the backbone of both programs, the one-year Master of Science offering also focuses on the acquisition of additional workplace skills and is designed specifically for master's candidates who are preparing for careers that require academic knowledge and additional soft skills that are valued in an array of job settings, such as industry.
M.S. Degree Requirements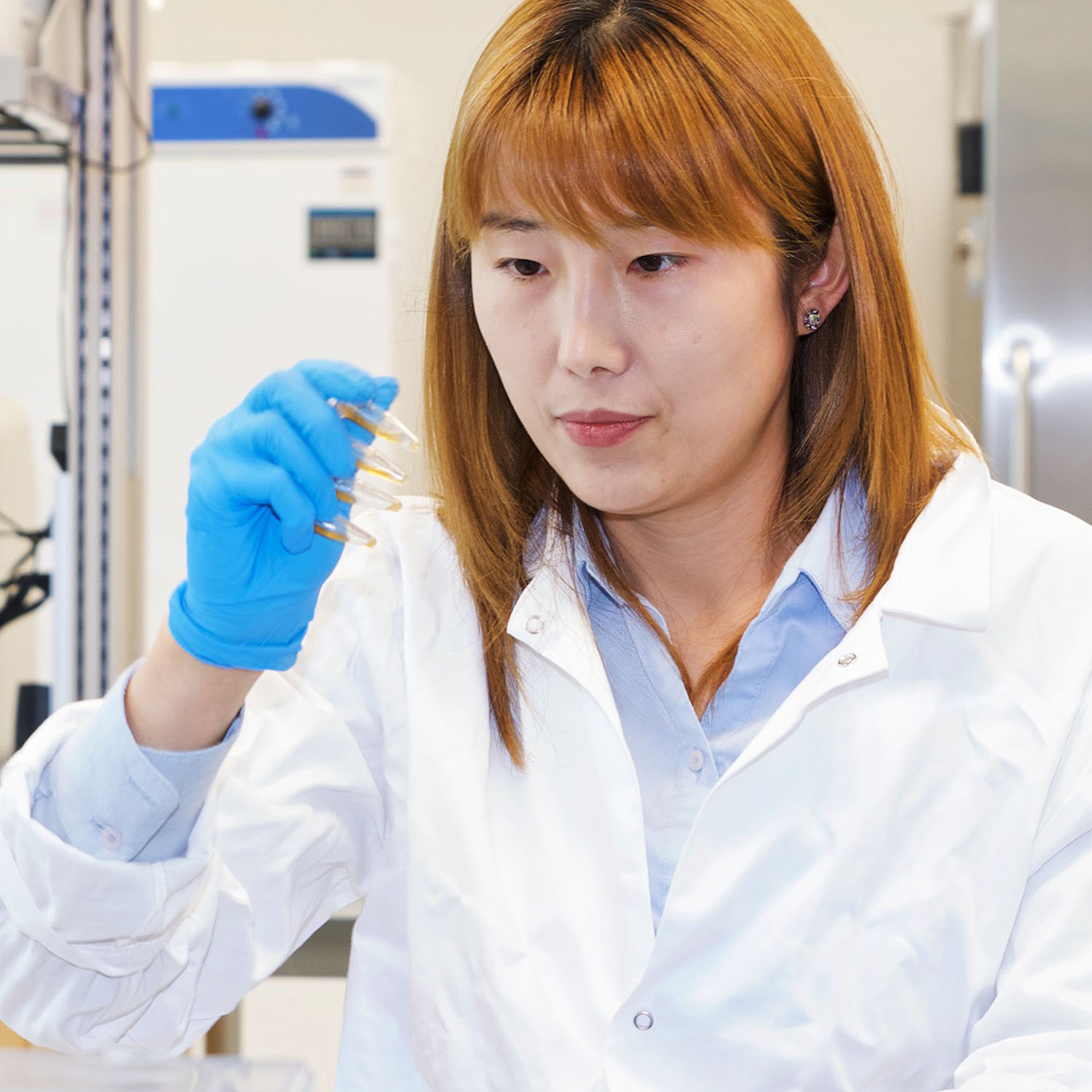 The traditional master's program requires a minimum of 24 hours of advanced coursework. Students pursuing the non-thesis path will complete 6 hours of experiential coursework, such as laboratory or internship experience. Students completing a thesis may pursue a literature-based or laboratory-based (empirical) thesis project.

The non-thesis track is a high-intensity plan designed to be completed within 12 months. The thesis track typically takes two years to complete.

For M.S. programs, the application deadlines for fall and spring admittance are June 1 and Oct. 15 respectively. Students admitted to the program are required to have completed a four-year bachelor's degree or equivalent with a GPA of 3.0 or higher on a scale of 4.0, in the life sciences, physical sciences or engineering.
Find Out More
For more information about the program, email Alison Starr-Moss, Ph.D., M.S. coordinator, call her at 864-656-6877, or visit her office in Poole Agricultural Center 158.
Department of Genetics and Biochemistry
Department of Genetics and Biochemistry | D153 Poole Agricultural Center, Clemson, SC 29634