2022-2023 CAFLS Undergraduate Research Initiative
The CAFLS Undergraduate Research Initiative offers funding to individual undergraduate students (enrolled in a CAFLS major) working under the mentorship of a CAFLS faculty member (faculty are limited to two funded projects per academic year under this program).
Guidelines for the CAFLS Undergraduate Research Initiative include:
Complete an Application for Funding. The application deadline is Friday, September 30, 2022, by 5pm.
If funded, conduct research with the guidance of the faculty mentor, utilizing the $500 allocated for research expenses.
Submit an abstract in the correct format by March 31, 2023, by 5pm containing the project results.
Participate and compete in the CAFLS Undergraduate Research Symposium on April 5 and/or 6, 2023.  Produce a poster (48" x 36") and prepare a presentation, 10 minutes maximum (5-minute presentation, 5 minutes for questions), to present at the symposium.
Winners will receive a monetary prize and recognition at the annual CAFLS Awards Celebration in Spring semester.
1stplace $300
2ndplace $200
3rdplace $100
The CAFLS Undergraduate Research Initiative and the CAFLS Undergraduate Research Symposium are only open to CAFLS students.
Clemson University Research Opportunities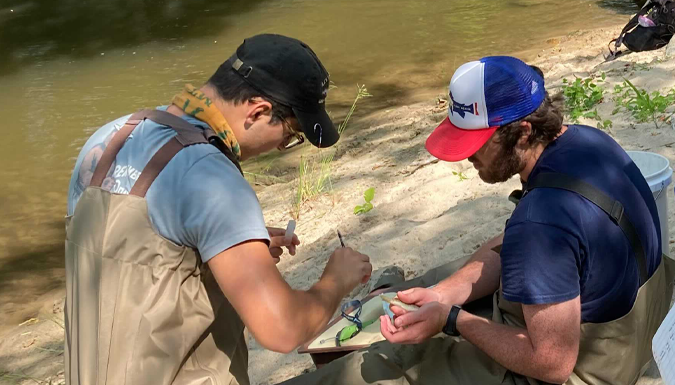 Creative Inquiry (CI)
Team-based investigations led by a faculty mentor
Creative Inquiry (CI) has come to define Undergraduate Research at Clemson University. It's small-group learning for 20,000. It's the imaginative combination of engaged learning and undergraduate research, and it is undergraduate research unique to Clemson University.
Clemson's CI Website
Office of the Dean
Office of the Dean | 101 Barre Hall Clemson, SC 29634 864-656-3013