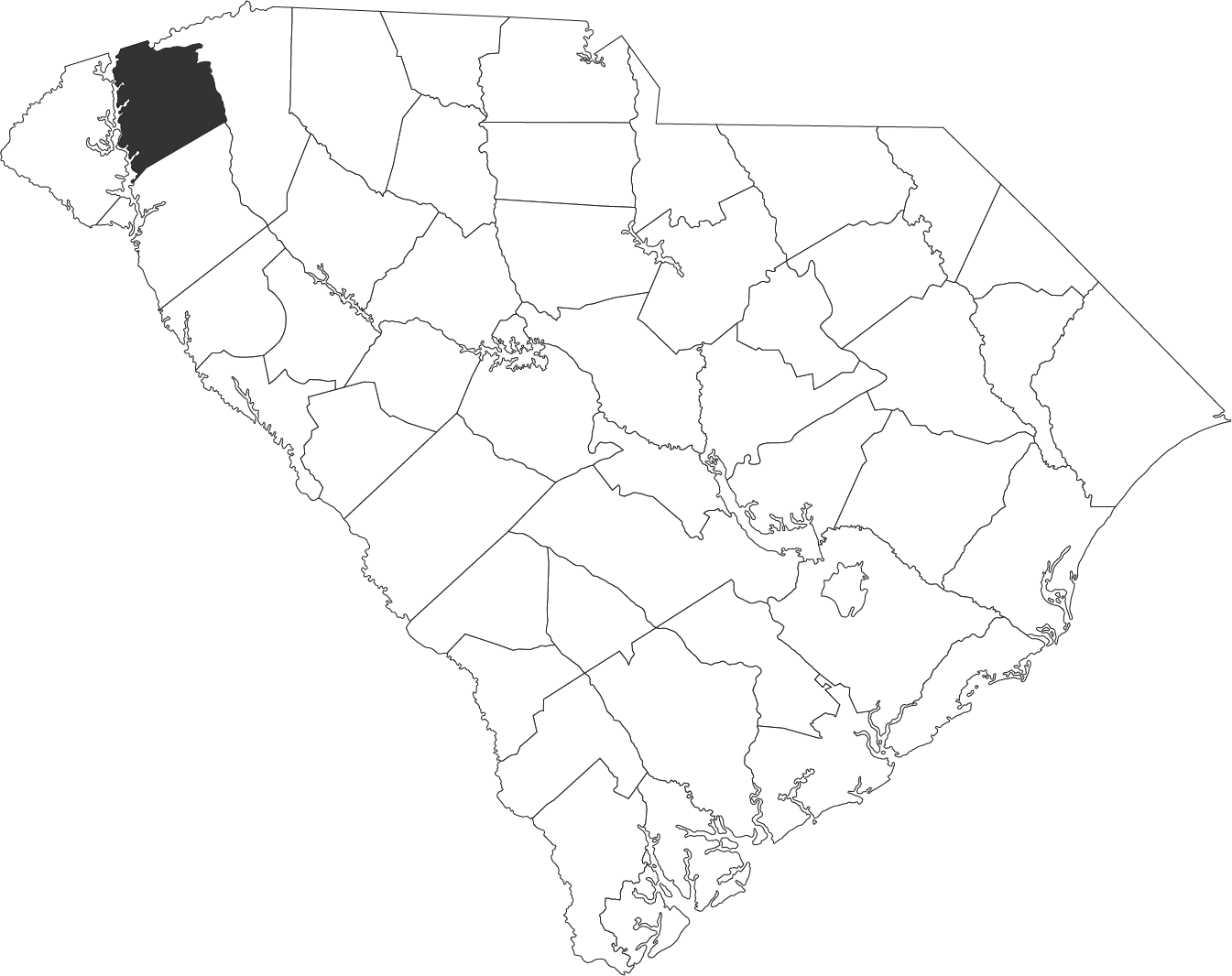 Piedmont Research and Education Center
135 West Cherry Road
101 Ag Service Center
P: (864) 656-2530
resfarm@clemson.edu
The Piedmont Research and Education Center (REC) works to address the educational and operational needs of South Carolina's diverse agricultural enterprises. Spread across Anderson, Pickens, and Oconee counties in the South Carolina upstate, Piedmont REC encompasses a diverse landscape - from cultivated bottomland and rolling pastures to forest lands. Faculty from Clemson's main campus utilize the Piedmont REC farms to conduct innovative research, teach classes and hold Cooperative Extension activities.
Our facilities include multiple farms located in and around Clemson's main campus: LaMaster Dairy Cattle Center, Morgan Poultry Center, Musser Fruit Research Center, Simpson Beef Cattle Farm, Simpson Station Agronomic Unit, Sheep Research Unit, Aquaculture Center, Organic Research Center and the Cherry Farm Service Unit. Many of our facilities are recognized for their achievements. The Musser Research Center is one of the premier fruit research centers in the United States. The Simpson Beef Cattle Farm houses an 88 head capacity GrowSafe feed efficiency system, one of just a few available nationally to the public through a Land-Grant University. The LaMaster Dairy Cattle Center houses a free stall barn and three state-of-the-art robotic milking systems. In 2020, the combined Simpson Agronomic Unit and Cherry Farm Unit were recognized for 100 years of agricultural farm support.
Facilities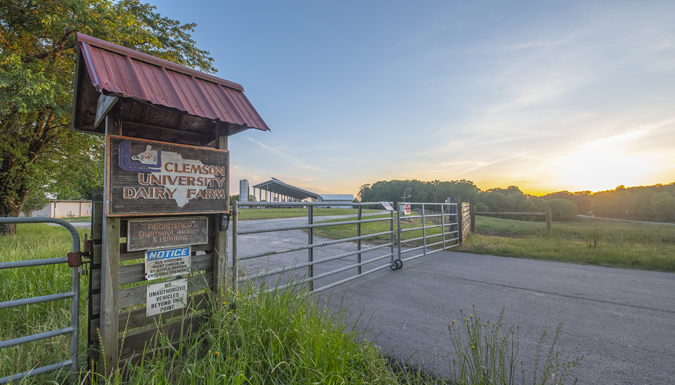 4,700 acres of land
10 Research, Educational, & Outreach Learning Facilities
8 Educational and Outreach Learning Labs
4 Individual animal feeding facilities