The Organic Research Center comprises two distinct farm locations in Clemson: 6 acres of USDA-certified organic fields south of Perimeter Rd at the Calhoun Fields Laboratory in the Seneca Bottoms (formerly the Student Organic Farm); and, 7 acres of transitioning-organic field space on Hopewell Rd at the Cherry Farm. Additionally, the Seneca Bottoms location has a production greenhouse, five high tunnels, and an open-air covered pavilion located adjacent to the field space. Research activities at the Center include specialty crop, breeding and genetics, weed science, entomology, soil science and crop ecophysiology projects.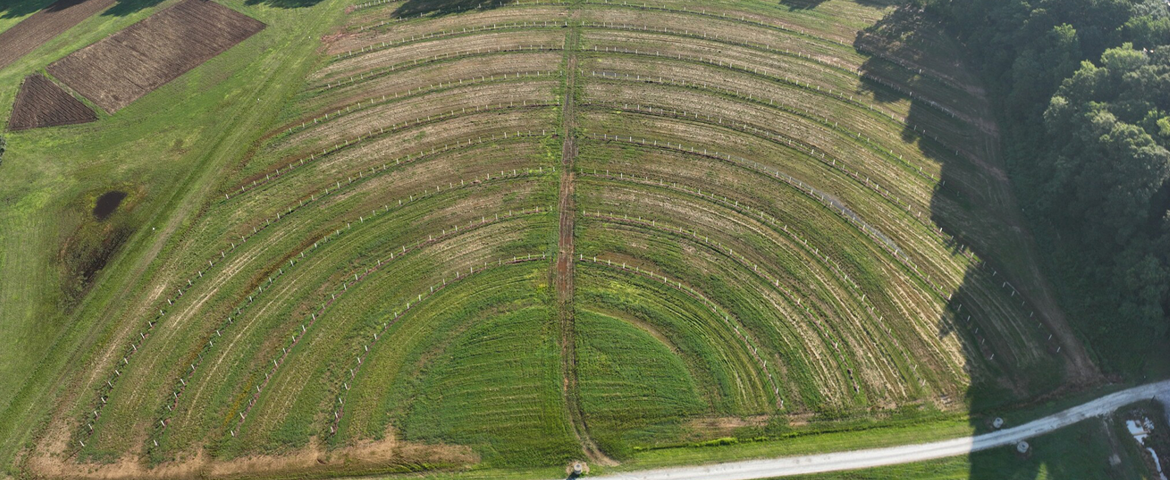 Agricultural Climate Solutions
Changing weather patterns make it more difficult and expensive for farmers to grow food. Farming in a changing climate can strain relationships between farmers and the communities that they serve. Agricultural landscapes can fuel climate change or be a source of climate solutions.
Agricultural Climate Solutions Website
For biosecurity reasons, this property is not open to the public for drop-in visits. If you would like to visit this farm, please contact the farm manager for scheduling information.
Contact information:
Dave Robb, Farm Manager
drobb@clemson.edu 864-656-9945