The Farm is a unique university demonstration farm located at the Calhoun Fields Laboratory in the Seneca Bottoms. The Farm demonstrates the use of berms and swales to protect crops from flooding and direct water swiftly out of the fields during large rain events, which are expected to grow larger and more frequent in coming years.
The purpose of the Farm is to demonstrate the ecological restoration of farmland by planting mix of trees and shrubs that mimic the natural oak-pine forests of our region in a pattern that allows for continued annual crop production.  The design of the farm features 28 different tree and shrub species, including unique cultivars, that are edible or beneficial to wildlife.
In future, alleys will be planted in perennial and annual crops and grazing animals may be added to the farm.
For biosecurity reasons, this property is not open to the public for drop-in visits. If you would like to visit this farm, please contact the farm manager for scheduling information.
Contact information:
Cole Scroggs, Farm Manager
cscrogg@clemson.edu 864-656-2530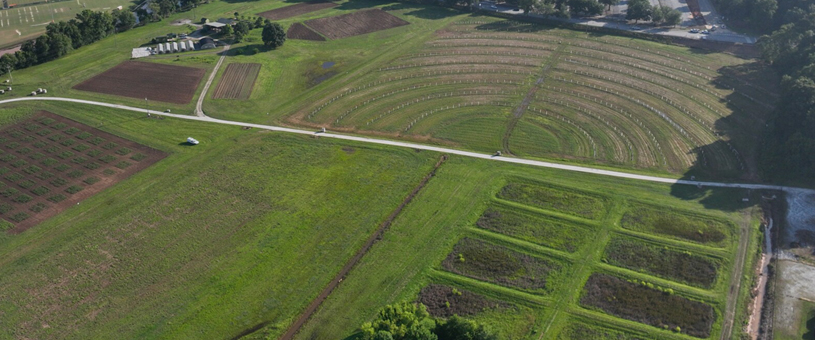 Agricultural Climate Solutions
Changing weather patterns make it more difficult and expensive for farmers to grow food. Farming in a changing climate can strain relationships between farmers and the communities that they serve. Agricultural landscapes can fuel climate change or be a source of climate solutions.
Agricultural Climate Solutions Website