Leading the Way to New Materials
Our award-winning faculty are passionate about teaching and mentoring the next generation of innovators. They put that same fervor into research and have led the way into possible new materials to better diagnose disease, deliver drugs and regenerate tissue. The department's research activities encompass most of the traditional branches of chemical engineering and several emerging themes, such as green chemistry, molecular modeling and simulation, nanotechnology, and drug delivery.
Graduate students may specialize in research areas, including advanced materials, energy, biotechnology, or chemical processing.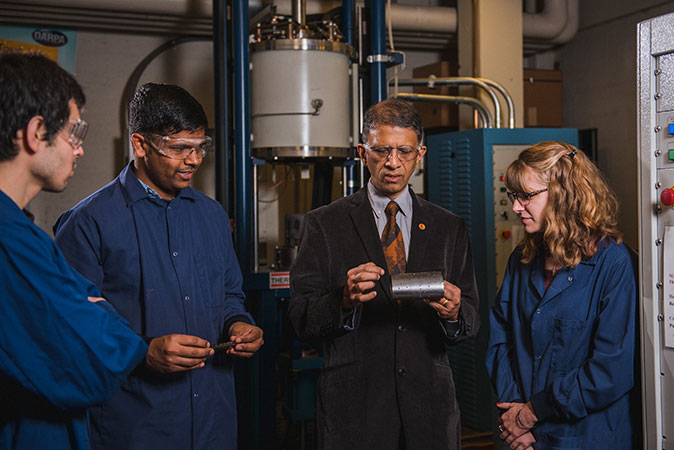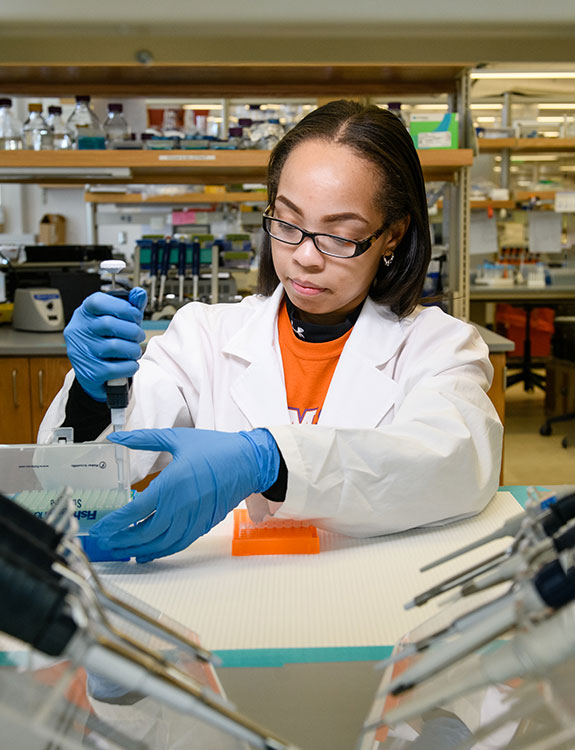 Future Growth Expected
Employment growth is expected over the next few years, with a strong need in the areas of energy, biotechnology, and nanotechnology.
M.S. Program
Students pursuing a Master of Science in Chemical Engineering develop an advanced understanding of science and engineering principles. The graduate program prepares students to apply these skills to complex problems associated with the chemical, biomolecular and associated industries. Pathways include a thesis and non-thesis option.
Students with B.S. degrees in chemistry, physics, or other related branches of science and engineering are encouraged to apply and are considered fully for admission.
---
Ph.D. Program
Students pursuing a Doctor of Philosophy can choose between research programs that cover the spectrum from fundamental to applied, with graduates able to be involved in the research, manufacture and use of chemicals, polymers, pharmaceuticals, electronic components, consumer products and petroleum products.
Although most students entering the Ph.D. program have a B.S. degree in Chemical Engineering, a B.S. to Ph.D. entry is possible with a related degree program.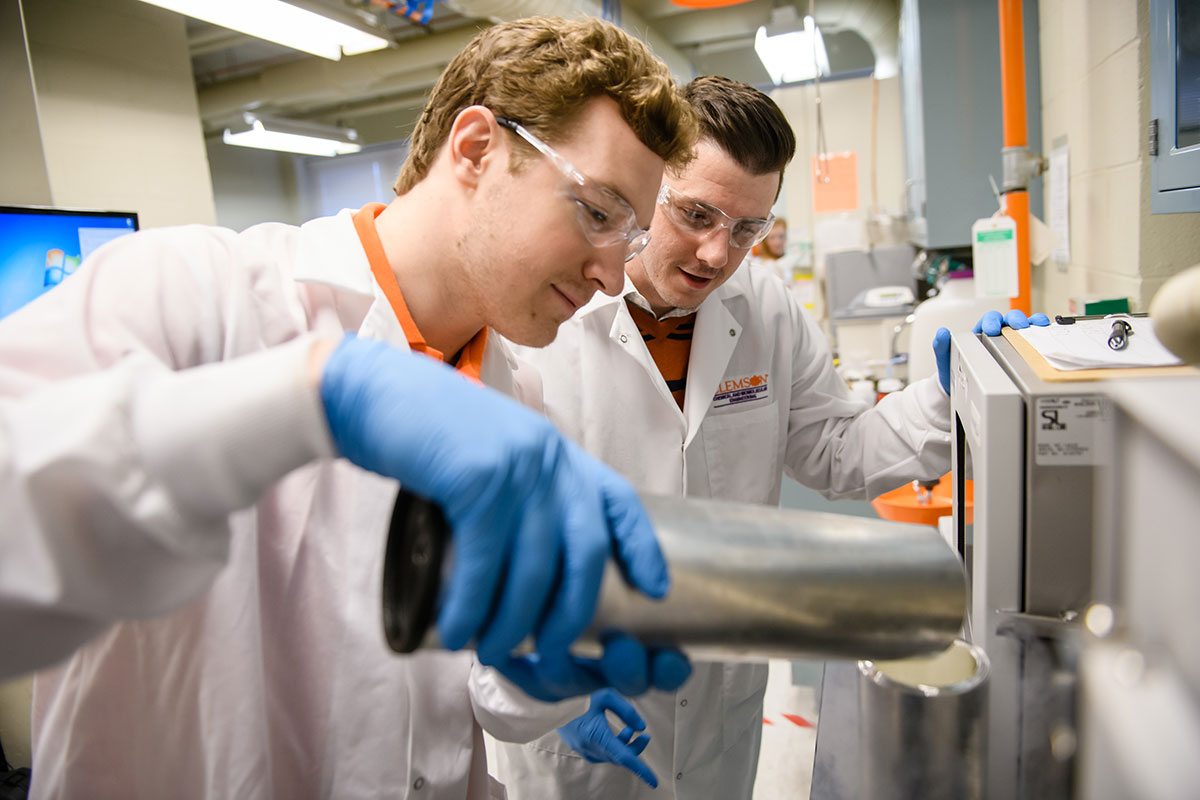 Combined B.S. and M.S.
Chemical engineering undergraduates at Clemson University may begin a Master of Science (M.S.) degree program while completing their Bachelor of Science (B.S.). The B.S./M.S. program in Chemical Engineering provides eligible undergraduate students (3.4 GPA or higher) with the opportunity to get a head-start on graduate studies by allowing them to use a limited number of graduate courses to satisfy requirements for both the B.S. and M.S. degrees.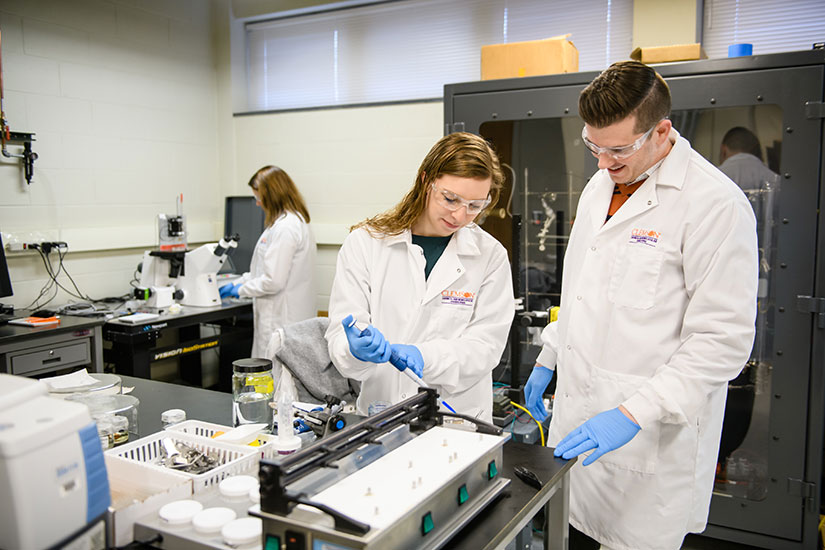 Sustainable Energy: Reducing Costs
Dr. Eric Davis is on a quest to create a battery to help utilities introduce more renewable energy to the electrical grid and reduce the amount of fossil fuel used. He aims to develop materials to reduce the cost of large-scale energy storage technologies, such as redox flow batteries. For renewable energy to compete with fossil fuels on price, utilities need an economical way to store the energy so the reserves can be tapped when the sun and wind are unavailable.
Battery Research
Personalized Medicine
Researchers are helping lay the groundwork for computer simulations that could eventually be used to match cancer patients with the medicine that will help them get well. Dr. Marc Birtwistle and postdoctoral fellow Cemal Erdem are corresponding authors of a paper that advances personalized medicine. The research is a step forward, helping raise hopes that clinicians will one day be able to plug patients' data into a computer model to find the best treatment for each individual. The authors built on previous work to develop a new way of creating and altering mechanistic models that combine large datasets with minimal computer coding.
Matched Care