The research interests of our faculty range from theoretical to translational and applied, from the experimental wet lab to the computational dry lab and everything in between. The activities of the research groups in these areas encompass most of the traditional branches of chemical engineering as well as several of the newer areas, such as advanced materials, bioengineering, bioseparations, visual process modeling, and molecular simulation. Because Chemical Engineering occupies all of Earle Hall, students and faculty can go readily from the classroom to the lab. This allows many students to work alongside faculty in research and computational labs easily.
Faculty Labs
Focus Areas
The Research Cluster descriptions provide a glimpse into the department's cutting-edge exploration, with boundaries constantly blurred and highly overlapping between focus areas. This research is performed not just by our faculty but by our undergraduates, M.S. candidates, and doctoral students.
There are numerous opportunities for undergraduates to participate in departmental research or be a part of a Creative Inquiry team advised by a faculty member. About 58% of our students participate in research during the school year and summer.
Graduate students may specialize in any of the research areas. The research encompasses most of the traditional branches of chemical engineering as well as several of the emerging areas such as advanced materials, water-energy-food-nexus, sustainability, green chemistry, molecular modeling and simulation, nanotechnology, systems biology, synthetic biology, drug delivery, and renewable energy systems.
"It's the process that goes into it. That's why I want to be a chemical engineer. It's trying to solve problems that you see in the world. Having the ability to practice that before I go to graduate school and start my career has been really rewarding."

Hayden Tharpe

Beckman Scholar

Chemical Engineering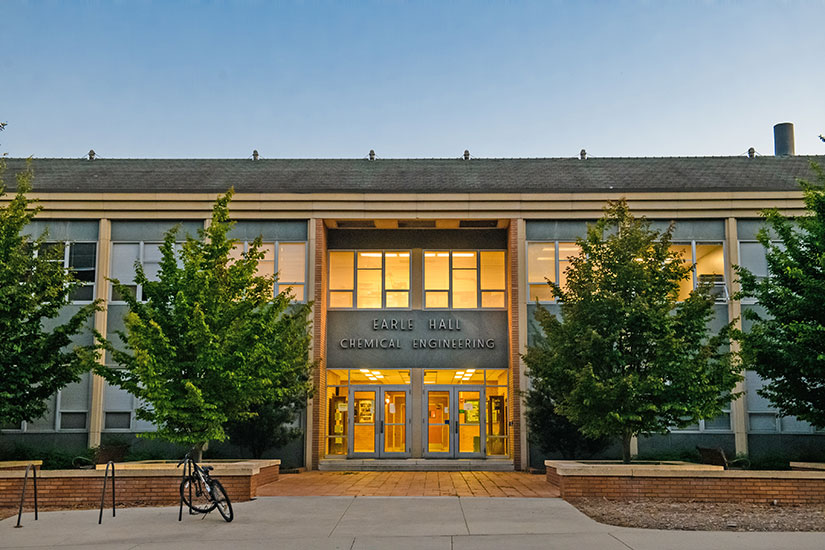 Earle Hall
Dedicated as the chemical engineering building in 1959, Earle is home to intense research in chemical and biochemical processes. The Chemical and Biomolecular Engineering program encompasses the entire building, with all courses & labs located in Earle Hall. The facility houses the main classrooms, laboratories, faculty offices, and student developmental spaces.
History
Unit Operations Laboratory
The Unit Operations Lab, located one level below the main floor of Earle Hall, allows students to practice engineering in an industrial setting using equipment common to chemical processing plants. The primary objectives in the lab are for the students to learn to work as a team, to plan sound experiments, and to communicate their findings.
Unit Ops Lab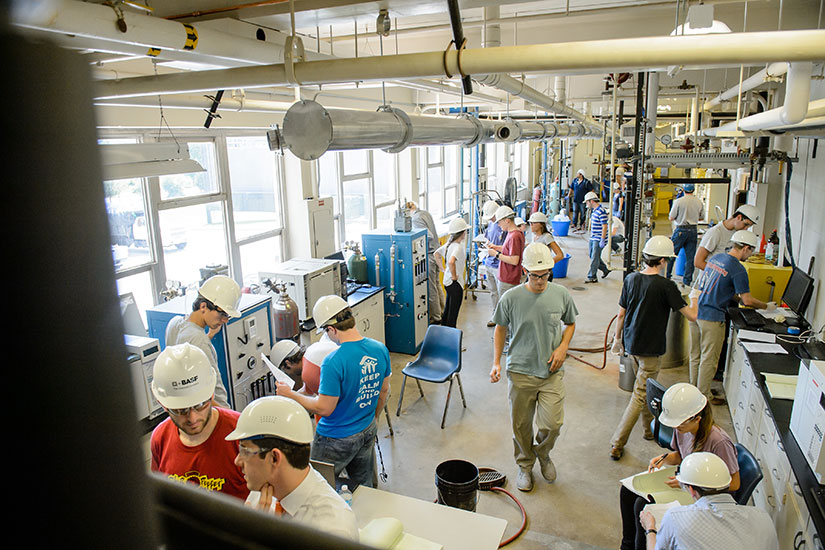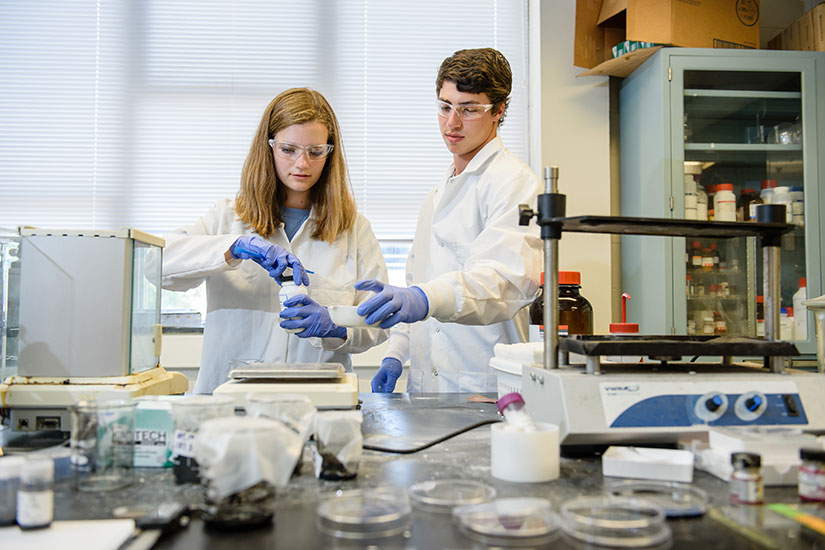 Safety Training
Every student or employee working in graduate research laboratories will have safety training appropriate to the work and the hazards present. New research students or employees will be required to complete a checklist of training as prescribed by the professor responsible for the research.
Safety Training