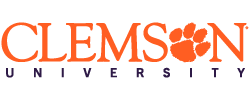 Clemson CARES Grant
Higher Education Emergency Relief Fund (HEERF) Reporting — Emergency Financial Aid Grants to Students
(The following disclosure complies with HEERF reporting as required in the Office of Postsecondary Education's Electronic Announcement 2020-05-06.) 
Clemson University signed certification with the U.S. Department of Education agreeing to use no less than 50 percent of our allocation from the CARES Act to provide emergency grants to students. Clemson University was allocated $6,789,998 for emergency grants, which were disbursed under the name Clemson CARES Grants beginning May 5, 2020. Over the next six months, Clemson disbursed $6,789,998 to 9,160 students. Clemson University had approximately 12,500 students who were eligible to participate in federal student financial aid programs, but we prioritized our students with the greatest need as encouraged by the Secretary of Education. We disbursed the funds in three tiers: we awarded $1,000 to Federal Pell Grant recipients; $900 to students with Expected Family Contributions (EFC) less than $10,000; and $500 to students with any gross financial need as demonstrated by the Free Application for Federal Student Aid (FAFSA). After the initial disbursement, we exhausted the small remaining balance by giving additional $100 grants to the neediest students. 
CARES Grant Email Notification
Students were notified of the award at their Clemson email address. 
"We hope that you had a successful close to your semester and that you and your family are healthy and safe. We are pleased to share some good news. 
"On March 27, 2020, Congress passed the Coronavirus Aid, Relief and Economic Security (CARES) Act, which provided Clemson University with funding for emergency financial aid grants. The U.S. Department of Education limited the funding to students eligible for federal student aid and encouraged schools to prioritize students with the greatest need. The funds are to assist students with expenses related to the disruption of campus operations due to the coronavirus. Because you were identified as a student in need who was impacted by the campus closure, you have been awarded a Clemson CARES Grant. 
"To view your grant, please log in to your financial aid award page in iROAR. If you have authorized an eRefund with the billing office, your refund will be deposited in the account you designated. If not, we will send a paper check to your permanent address. 
"By accepting the Clemson CARES Grant, you certify that you incurred expenses (such as food, housing, course materials, technology, health care or child care) related to the disruption to campus operations due to the COVID-19 pandemic, and you are prepared to provide documentation (if requested) that your expenses were greater than or equal to the amount of your grant. If your expenses were not greater than or equal to the amount of your grant, you must notify finaid@clemson.edu to reduce or remove your grant, and then repay your refund with eCheck on iROAR. 
"We hope this grant will ease the financial strain caused by the pandemic, and we look forward to your safe return to campus."