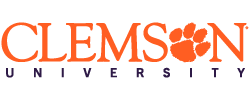 Continuing and Transfer Student Scholarships
Continuing students are automatically considered for Clemson Foundation Scholarships based on a variety of factors including financial need, major and Clemson GPA. Transfer students are also considered for these scholarships once a Clemson GPA is established. These scholarships are typically nonrenewable awards for one academic year, restricted to full-time students unless otherwise noted.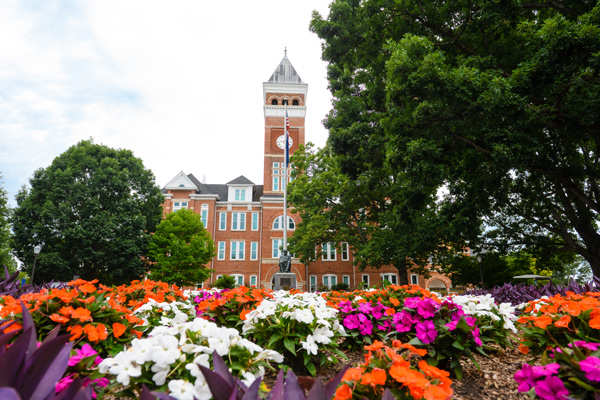 ---
Clemson University Foundation scholarships are awarded based on criteria found in the scholarship fund agreement, academic performance and amount of other Clemson University Scholarships previously accepted by the student.

No scholarship application is required except for the Restricted Clemson University Foundation scholarships listed below. Students are automatically reviewed and considered for all other University scholarships.


Timeline 
First-year students who wish to be considered for University awards should submit their admissions application and all required materials by January 2.

Eligibility
Transfer students must complete one full-time semester (at least 12 hours) at Clemson University before being considered for University awards.

Scholarships given to upperclassmen are based on a variety of factors including financial need, major and Clemson GPA.

Continued eligibility for renewable scholarships is dependent on the eligibility criteria established for each award, including GPA, the completion of 12 credits per semester and available funding from the University and/or donor sources. Unless otherwise noted, a minimum 3.0 GPA is required for renewal.

Scholarships are withdrawn immediately if eligibility status is not maintained. Awards are subject to reduction or removal based on other funding received or aid awarded.

The University Scholarships and Awards Committee reserves the right to interpret the intent of each scholarship in accordance with the donor's request. In most cases, the donor's first preference only is listed.
Restricted Clemson University Foundation Scholarships with Application Requirements
Restricted Clemson University Foundation Scholarships are the only University scholarships that require an application. Applications for these scholarships are open from March 1-May 1 each year.

Clemson University Foundation Scholarship Application