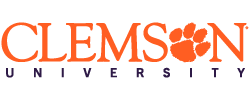 HOPE Scholarship
The HOPE Scholarship is a nonrenewable $2,800 award for first-year students. Students who receive HOPE during their first year may become eligible for the LIFE award during their sophomore, junior and senior years. There is no additional scholarship application to be considered.
---
Eligibility Requirements
Must be a U.S. citizen or eligible noncitizen under state residency statutes.
Must be a South Carolina resident at the time of high school graduation and during the award period.
Must have graduated from a South Carolina high school or graduated from a high school outside of South Carolina while a dependent of a parent or legal guardian who is/was a legal resident.
Must be a full-time, first-year undergraduate student seeking your first baccalaureate degree.
Must not be receiving the South Carolina Palmetto Fellows or LIFE scholarships.
Must not have been judged delinquent nor have been convicted or pled guilty or nolo contendere to any felony in any state.
Must not have been convicted of any alcohol- or drug-related misdemeanor in any state within 12 months prior to the period of the award.
Must not be in default or owe a refund or repayment on any federal or state financial aid.
Must have a 3.00 final high school GPA based on the Uniform Grading Scale.
Terms of Eligibility 
The HOPE Scholarship may be received for no more than two semesters and only during your first year of college enrollment. After the first year, eligibility may be established for the LIFE Scholarship. 
Award Amount and Disbursement 
The HOPE Scholarship award amount is determined annually by the South Carolina General Assembly. Currently, the maximum value is $2,800 ($2,650 related to tuition plus $150 based on the costs of textbooks). 
Note: The HOPE Scholarship in combination with all other scholarships and grants may not exceed the cost of attendance as defined by Title IV regulations.
The HOPE Scholarship is credited to your student account to satisfy any charges. Excess aid is refunded to the student. The HOPE Scholarship is only available during the Fall and Spring semesters. 
Dropping Below Full-Time or Withdrawing 
If you are receiving the HOPE Scholarship or any other financial aid, dropping below full-time status or withdrawing completely may affect your eligibility to receive aid. Under some circumstances, withdrawing from the University may require you to repay part — or all — of any financial aid received. Before taking this action, you should contact the Office of Student Financial Aid at finaid@clemson.edu to determine the effect on your financial obligations.
This information is subject to change by either the South Carolina General Assembly or the South Carolina Commission on Higher Education. You may view the most recent guidelines for the HOPE program at S.C. Commission on Higher Education.