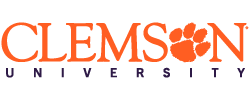 Summer Session Aid
Financial aid is primarily awarded in the nine-month academic year, but specific programs are available year-round to students who attend Summer Sessions.
South Carolina state scholarships may be available to eligible full-time students who have already used aid in the Fall and Spring.
---
The Federal Pell Grant is available to eligible students enrolled at least half-time. However, students who borrowed the Federal Direct Loan maximum during the academic year are not eligible for additional Direct Loan assistance in the Summer unless they have progressed to a higher grade level with a higher loan limit. As an alternative, students may benefit from the Federal Direct PLUS (for parents or graduate students) or a private loan. Students in programs such as Cooperative Education may have unused stipends from Fall or Spring that can be used in the Summer. Please note that the aid used in the Summer counts against lifetime limits.
To initiate the summer aid process, once you have completed a summer loan application AND finalized your summer registration, you will need to log into your iROAR account. On the Home Tab of the financial aid section, view the pending question in the Responses Required at the top of the page. Only submit your 'yes' answer to this question after you have finalized your summer registration.
Students receiving a state scholarship (LIFE or Palmetto Fellows) or the Out-of-State Tuition Scholarship may request to receive a summer disbursement by completing the Summer Scholarship Request Form. Please note that you will need to be enrolled full-time (12 hours or more) to receive a scholarship stipend after a co-op/internship or if you are requesting to use your LIFE or Palmetto Fellows.
For most types of aid, students must be enrolled at least half-time (currently 6 credit hours for undergraduates, 5 hours for graduate students; 12 hours for scholarships) for the period of the aid request.



Loans
Summer loans will be processed automatically based on the submission of the FAFSA. Students planning to attend the Summer Session in 2023 must submit a 2022-2023 FAFSA (if not already submitted) by the suggested deadline of April 1. 
Students participating in Summer Start should file the 2022-2023 FAFSA for the summer session; we will start processing Summer Start aid in mid-May.
Students or parents applying for a Federal Direct PLUS Loan must complete a loan application/promissory note online at studentaid.gov. If applying for a private loan, students and their co-signers must complete a loan application/promissory note directly with their lender of choice. First-time Federal Direct Loan borrowers must complete a promissory note and entrance loan counseling at studentaid.gov.
State Scholarships 
Students with the Palmetto Fellows or the LIFE Scholarship may request to receive a Summer disbursement of their scholarship if they meet the eligibility requirements for their scholarship. To learn about these eligibility requirements, please review the guidelines on the Summer Disbursements of Scholarships webpage.
Students Returning From Cooperative Education 
Cooperative Education students who wish to receive their unused Fall or Spring scholarship stipends in the Summer must enroll in at least 12 credit hours during the Summer Session. A total of 24 credit hours must be completed for the year for renewable University scholarships to be awarded for the following year.
More restrictive criteria apply for renewal of the Palmetto Fellows Scholarships or LIFE Scholarship.
Out-of-State Tuition Scholarships 
Students receiving Out-of-State Tuition scholarships may receive a prorated amount for the Summer Session based on meeting renewal requirements and available funding. The Financial Aid Request Form for Summer Enrollment deadline for out-of-state tuition scholarships is May 10.