Clemson Outdoor Recreation and Education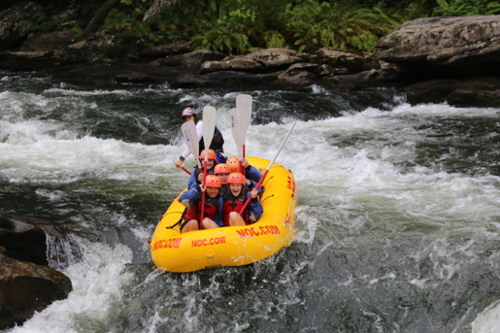 Explore Adventure
A Unique Adventure for Incoming Students
Explore Adventure is an outdoor orientation program that is designed to provide incoming Clemson students the opportunity to build friendships with other incoming students, learn about life at Clemson from current students, gain experience in local outdoor recreation, and reflect on their transition to college in a fun and relaxed environment before their first semester at Clemson begins. The Explore Adventure program is designed for first-year Clemson students and is tailored towards the beginner! While we teach you the ropes on camping, paddling, and backpacking, a base level of physical fitness is required.
CHECK OUT EXPLORE ADVENTURE
The Clemson University Outdoor Recreation and Education Program provides the Clemson University community with opportunities to participate in a variety of outdoor adventure activities. Trips and instructional programs are scheduled throughout the year and include adventure activities such as: backpacking, whitewater rafting, paddleboarding, sea kayaking, skiing, and rock climbing. Trips are designed for every skill level, from the beginner to the advanced adventurer. As part of CORE's commitment to education, skills workshops are also offered in areas such as Leave No Trace, rock climbing, and bicycle maintenance. In addition to these programs, CORE also provides an outdoor equipment rental service, resource library, & bike shop and staff who can serve as knowledgeable resources to help people plan their own adventure trips.
Campus Recreation
Campus Recreation | 110 Heisman Street, Clemson, SC 29634