4-H in Schools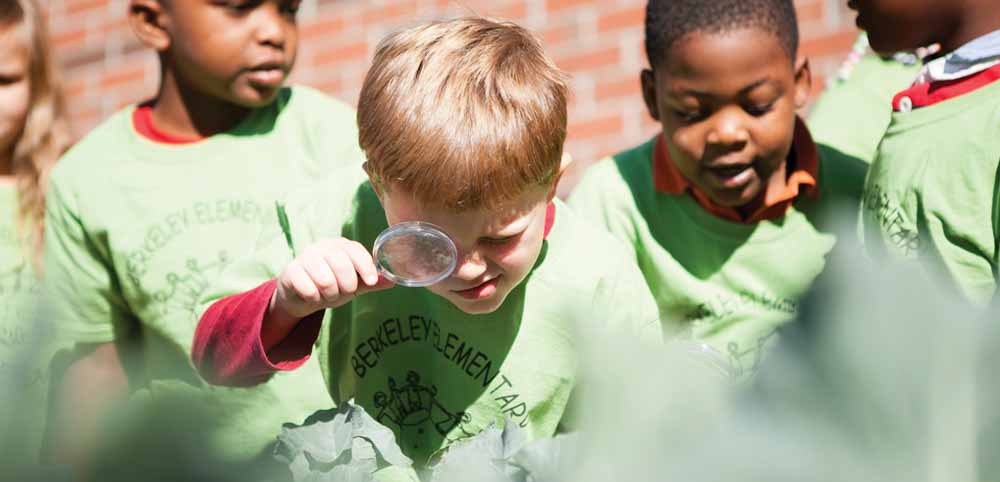 4-H School Enrichment Programs: Groups of youth receiving a sequence of learning experiences in cooperation with school officials during school hours, to support the school curriculum. It involves direct teaching by Extension staff or trained volunteers, including teachers.
4-H School Aged Child Care Educational Programs: Educational programs offered to youth outside of school hours, usually in a school or other community center and incorporating 4-H curricula.
In-School Programs
York County 4-H currently offers the following programs to schools in York County:
Youth Voice: Youth Choice: A monthly lesson on nutrition and healthy lifestyles. Includes snack. Currently a free program.
School Garden programs: York County Master Gardeners can assist with setting up a school garden and lead instruction using the Junior Master Gardener curriculum; teachers can also independently implement the School Gardening for SC Educators curriculum. 
Junior Naturalist: A monthly lesson on natural resources and environmental sciences. Currently a free program.
Financial Literacy: A monthly lesson for middle-high school-aged students on budgeting, understanding money, etc. 
Chick Embryology for any grades: A 25-day project that teaches life cycles using eggs and incubators. The cost for this project is dependent on what class option is selected. Click here for more information on Chick Embryology
One Time Lessons: We also offer one-time school enrichment programs to teachers as a supplement to what is currently being taught in the classroom. Contact us for more information.
York County 4-H has proudly provided programs to the following schools:
Cotton Belt Elementary School: Embryology
Saluda Trail Middle School: Junior Naturalist, School Garden
Bethel Elementary School: Embryology
Bethany Elementary School: Embryology, School-wide 4-H
Fort Mill Middle School: Embryology
York Intermediate School: Embryology, Youth Voice: Youth Choice
Clover Middle School: Leadership & Agriculture Club
Hickory Grove-Sharon Elementary School: Embryology
Trinity Montessori: Embryology
Academy Christian School: Embryology
Harold C. Johnson Elementary School: Embryology
Old Pointe Elementary School: Embryology
Griggs Road Elementary School: Embryology
Fort Mill Cooperative Preschool: Embryology
Oakdale Elementary School: Junior Master Gardener
Belleview Elementary School: Junior Master Gardener
South Pointe High School: Leadership & Agriculture Club
Cherry Park Elementary School: Embryology
Westminster Catawba Christian School: Embryology
Oakridge Elementary School: Embryology
Crowders Creek Elementary School: Embryology
Forest Creek Middle School: Embryology 
Anne Springs Close Greenway Nature-Based Preschool: Embryology
Let us know if your class or school is interested in 4-H for the 2021-2022 school year!