The 2020 virtual field days will be highlighting research important to the success of South Carolina producers and natural resource professionals.
Clemson University Experiment Station scientists will deliver timely information about ongoing crop and animal production research at the different Research and Education Centers.
These field days are free and accessible using any computer, tablet, or phone. Pre-registration is not required.
Videos will be released on the following schedule and posted to this webpage:
Baruch Institute: August 27
Pee Dee REC: September 3
Edisto REC: September 10
Piedmont REC: September 17
Sandhill REC: October 1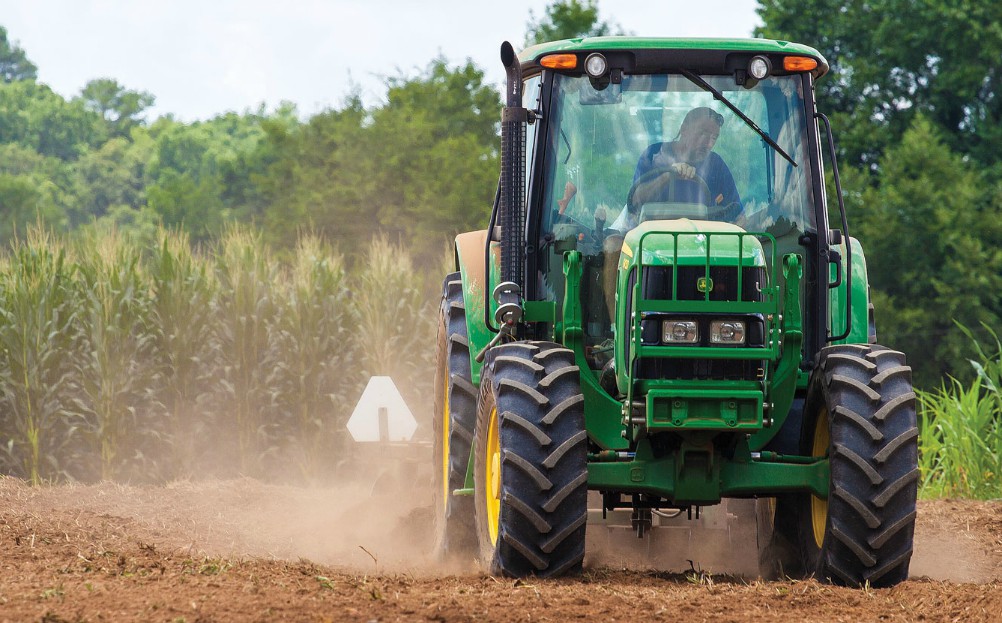 Sandhill REC 2020 Virtual Field Day Agenda
TITLE

PRESENTER

Sandhill Research & Education Center

Kathy Coleman, Ph.D.
Sandhill REC, Director

Macroinvertebrates as Bioindicators

Karen Jackson
Sandhill REC, Extension Water Sources Agent

Peach Breeding & Genetics

Ksenija Gasic, Ph.D.
Sandhill REC, Professor

Invasive Callery Pear Treatment

David Coyle, Ph.D.
Sandhill REC, Assistant Professor

Impact of Invasive Callery Pear

Jess Hartshorn, Ph.D.
Sandhill REC, Assistant Professor
Alex Lewis
Forestry & Environmental Conservation Major '21

Early Successional Habitat

Cory Heaton, Ph.D.
Sandhill REC, Assistant Professor

Pollinator Project

Cory Heaton, Ph.D.
Sandhill REC, Assistant Professor

Longleaf Pine Management Practices

Ryan Bean
Sandhill REC, Extension Agent

Reintroducing Prescribed Fire

Ryan Bean
Sandhill REC, Extension Agent

SC Agricultural Economy Overview

Adam Kantrovich, Ph.D.
Sandhill REC, Associate Professor

2020 Peanut & Cotton Market Update

Nathan Smith, Ph.D.
Sandhill REC, Extension Associate

2021 Corn & Soybean Outlook

Scott Mickey
Sandhill REC, Extension Associate

Livestock Markets During COVID-19

Bernt Nelson
Sandhill REC, Farm Management Specialist

SC Feeder Cattle Sale Price Data

Matthew J. Fischer
Sandhill REC, Agribusiness Agent

Drip Irrigation for Row Crop Production

Michael Plumblee, Ph.D.
Sandhill REC, Assistant Professor
Piedmont REC 2020 Virtual Field Day Agenda
TITLE

PRESENTER

Piedmont Research & Education Center

Matt Hersom, Ph.D.
Piedmont REC, Director

El centro investigativo y educativo del Piedmont

Matt Hersom, Ph.D.
Piedmont REC, Director
Traducido y leído por
Paula Agudelo, Ph.D.
decana asociada de investigación y directora de estaciones experimentales

Sorghum for Poultry

Mireille Arguelles-Ramos, Ph.D.
Piedmont REC, Assistant Professor
Alissa Moritz
Piedmont REC, Graduate Student

El grano de sorgo y la producción avícola

Mireille Arguelles-Ramos, Ph.D.
Piedmont REC, Catedrático Auxiliar

Increasing Marbling Trait in Beef

Susan Duckett
Piedmont REC, Professor and Endowed Chair

Bull Testing

Matthew Burns, Ph.D.
Piedmont REC, Extension Associate

Livestock Forages

Matias Aguerre, Ph.D.
Piedmont REC, Assistant Professor

Organic Field Pea Breeding

Dil Thavarajah
Piedmont REC, Associate Professor

Official Variety Testing Program

Brad Stancil,
Piedmont REC, Program Coordinator for Variety Testing & SC Crop Improvement

Irrigation & Advanced Irrigation Tech

Michael Plumblee, Ph.D.
Piedmont REC, Assistant Professor

Musser Farm Plant Pathology

Guido Schnabel, Ph.D.
Piedmont REC, Professor & Plant Pathologist

Peach Farm Sustainability

Juan Carlos Melgar, Ph.D.
Piedmont REC, Associate Professor

Sostenibilidad del Melocotonero/Duraznero

Juan Carlos Melgar, Ph.D.
Piedmont REC, Profesor Asociado

Peach Breeding & Genetics

Ksenija Gasic, Ph.D.
Piedmont REC, Professor

Animal Material as Fertilizer

Bhupinder Singh Jatana
Piedmont REC, Graduate Student
Edisto REC 2020 Virtual Field Day Agenda
TITLE

PRESENTER

Edisto Research & Education Center

Christopher Ray, Ph.D.
Edisto REC, Director

Peanut Varieties

Daniel Anco, Ph.D.
Edisto REC, Assistant Professor

Reintroducing Prescribed Fire

Ryan Bean
Edisto REC, Extension Agent

Nitrogen Management for Cotton

Bhupinder Singh Farmaha, Ph.D.
Edisto REC, Assistant Professor

Managing Insect Pests of Cotton

Jeremy Greene, Ph.D.
Edisto REC, Professor

Agronomic Crop Variety Trial

David Gunter
Edisto REC, Extension Associate

New Root Knot Nematode Resistant Cotton

John Mueller, Ph.D.
Edisto REC, Professor
Michael Plumblee, Ph.D.
Edisto REC, Assistant Professor

Irrigation

Jose Payero, Ph.D.
Edisto REC, Assistant Professor

Multi-Variety Cotton Planting

Michael Plumblee, Ph.D.
Edisto REC, Assistant Professor

Beneficial Bacteria for Peanut Production

Hehe Wang, Ph.D.
Edisto REC, Assistant Professor

Palmer Amaranth Management

Michael Marshall, Ph.D.
Edisto REC, Assistant Professor
Pee Dee REC 2020 Virtual Field Day Agenda
TITLE

PRESENTER

Pee Dee Research & Education Center

Matthew Smith, Ph.D.
Pee Dee REC, Director

Turfgrass Pathology & Nematology

Joseph Roberts, Ph.D.
Pee Dee REC, Assistant Professor

Insecticides & Pollinator Protection

Juang Chong, Ph.D.
Pee Dee REC, Professor

New Genetic Diversity in Cotton

Todd Campbell, Ph.D.
Pee Dee REC, USDA-ARS Research Geneticist

Corn, Bt Toxins & the Corn Earworm

Francis Reay-Jones, Ph.D.
Pee Dee REC, Professor

NBT-Assisted Crop & Pesticide Development

Sachin Rustgi, Ph.D.
Pee Dee REC, Assistant Professor

Improve Grain Production of Sorghum

Richard Boyles, Ph.D.
Pee Dee REC, Assistant Professor

Cotton Seeding Rate & Seed Size Effects

Matthew Inman, Ph.D.
Pee Dee REC, Assistant Professor & Row Crop Agronomist

Tobacco Transplant Water Fertilizers

Matthew Inman, Ph.D.
Pee Dee REC, Assistant Professor & Row Crop Agronomist

Winter Oil Seed Crop Canola & Rapeseed

Wonkeun John Park, Ph.D.
Pee Dee REC, Research Scientist

SC Specialty Crop Development: Beans

Anthony Melton, Ph.D.
Pee Dee REC, Extension Agent

Ips Bark Beetles

Jess Hartshorn, Ph.D.
Pee Dee REC, Assistant Professor

Reintroducing Prescribed Fire

Ryan Bean
Pee Dee REC, Extension Agent

Pollinator Project

Cory Heaton, Ph.D.
Pee Dee REC, Assistant Professor
Baruch Institute 2020 Virtual Field Day Agenda
TITLE

PRESENTER

Belle W. Baruch Institute of Coastal Ecology & Forest Science

Skip Van Bloem, Ph.D.
Baruch Institute, Director

Carbon Monitoring & Sapflow

Winter Widdifield '21 Genetics
Advised by Dr. Jamie Duberstein
Baruch Institute, Research Specialist

Edisto Watershed Plan

Mattie Rourke '21 Biosystems Engineering
Advised by Dr. Amy Scaroni
Baruch Institute, Forestry and Environmental Conservation Assistant Professor

Microplastics in Alligators

Courtney Kittel '22 Biosystems Engineering
Advised by Dr. Stephanie Whitmire
Baruch Institute, Research Scientist & Adjunct Assistant Professor

Floating Treatment Wetlands

Chris Coskrey '21 M.S. Environmental Engineering
Advised by Dr. Daniel Hitchcock
Baruch Institute, Agricultral Sciences Associate Professor