Graduate Assistant Training and Benefits
Graduate assistants play an important role at Clemson. Serving as workers and students at the same time, they receive special training and benefits. For the policies governing attendance, leave, and more, see the Graduate School's Policies and Procedures Hanbook [PDF].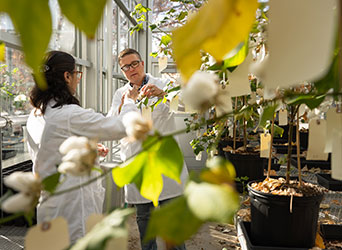 Building Your Skills in Teaching and Assessment
Graduate assistants who have teaching, lab assistant or grading responsibilities will complete a training program that covers topics like pedagogy and mentoring, diversity, human development, assessment and University policy. Parts of the program are also open to any graduate student interested in these trainings.
GradTeaching Program
Required training program to prepare graduate assistants for teaching roles

Office of Teaching Effectiveness and Innovation
Resources and support
Benefits Program for Graduate Assistants
All graduate assistants are provided free access to the University's Employee Assistance Program. These include mental health, legal and other types of counseling and professional help for dealing with personal issues, as well as resources for other areas of life like finding childcare, parenting skills, career development and health and wellness.
All graduate assistants (GAs) are eligible for a graduate assistant student parking permit that provides more flexibility than the regular student commuter permit. Graduate research assistants (GRAs) conducting ongoing research that requires them to work on campus during summer and winter break are also eligible for special parking permits during those breaks.