Alumni & Friends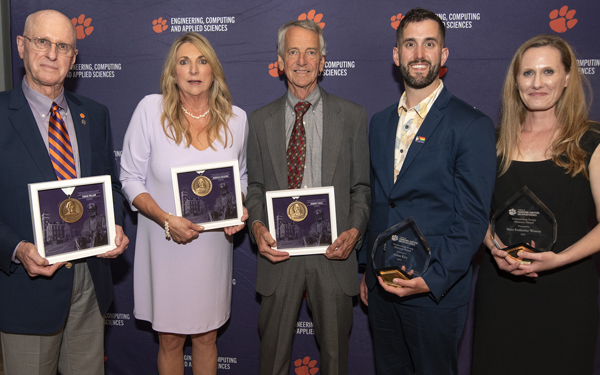 Thomas Green Clemson Academy Awards
The Thomas Green Clemson Academy of Engineers and Scientists was established to give special recognition to alumni and friends of the College of Engineering, Computing and Applied Sciences (CECAS) who have made major contributions to their professions and have brought significant distinction to the college and university. Those singled out for inclusion in the academy illustrate what can be attained through diligent application of talent, hard work, and dedication.
Outstanding Young Alumni
The Outstanding Young Alumni Award is reserved for graduates of the college who are 40 years old or younger and have made significant achievements in their profession or for the welfare of society.
Recent Inductee News
TGC Award
Roaring 10 Young Alumni
The Roaring 10 awards are presented by the Clemson Young Alumni Council and recognize outstanding individuals for their impact in business, leadership, community, educational, and/or philanthropic endeavors. The honor is given to individuals who exemplify Clemson University's core values of honesty, integrity, and respect.
Young Alumni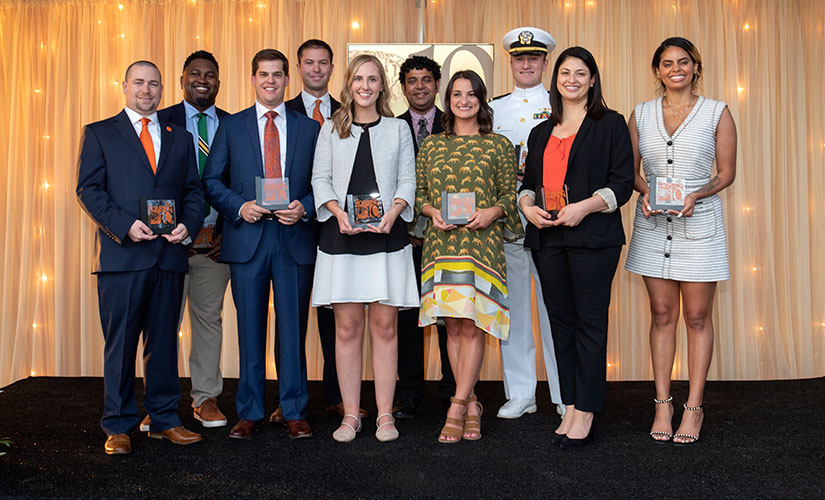 Student Achievements
Every spring, CECAS recognizes outstanding students for academics, service, research, teaching, and leadership. These awards showcase the outstanding achievements of some of our undergraduate and graduate students. Students submit a summary of academic excellence, leadership abilities, and service for consideration.
Award Winners
College of Engineering, Computing and Applied Sciences
College of Engineering, Computing and Applied Sciences | Riggs Hall