Go Further
More than 250 outstanding graduate students hold fellowships or traineeships at Clemson University. Fellowships may be awarded through Clemson University, government agencies, private foundations, industries, or professional groups. Typically, they are awarded on merit and do not require service or work from the student. All fellowship recipients are granted the in-state rate for tuition and fees.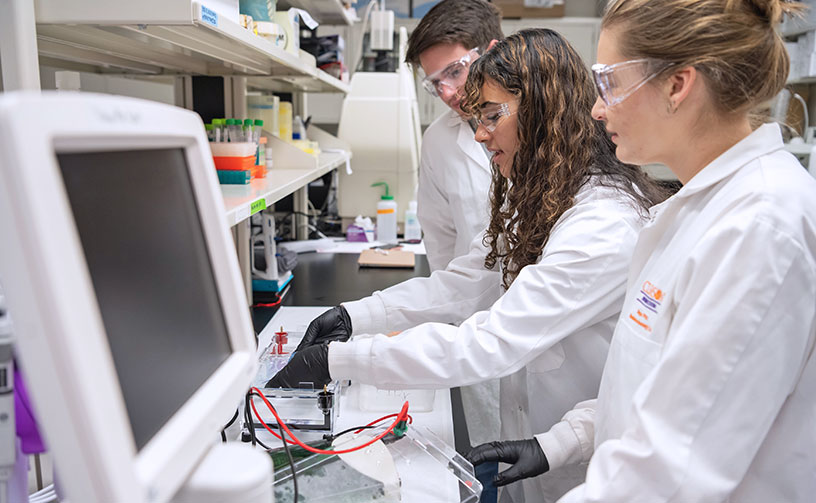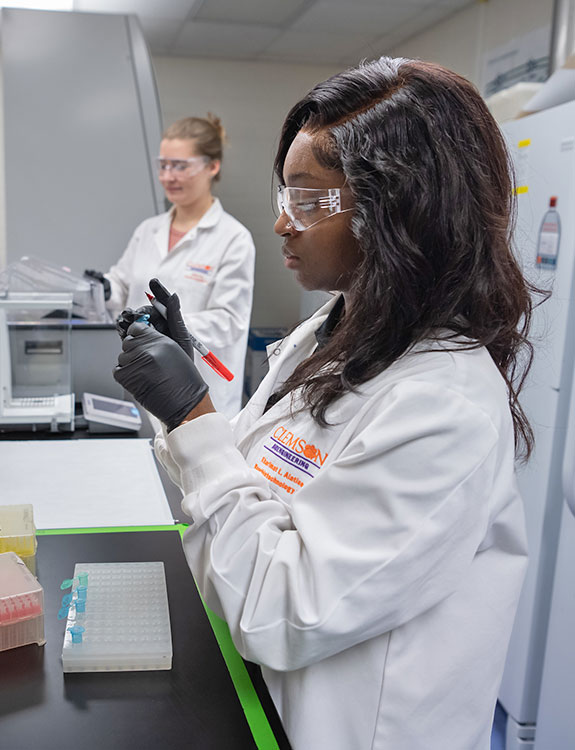 Nomination Fellowships
The Graduate School Fellowship is a Universitywide award administered by the Graduate School. The Dean's and STEM All-In Fellowships are college-level awards. Each is awarded on a competitive basis to nominees selected by the departments. Academic potential and academic excellence are the sole criteria for the awards.
Dean's & Graduate School Fellowship
Department faculty members must nominate the student for the award. This fellowship is intended for engineers to enroll in Ph.D. programs in the College of Engineering, Computing and Applied Sciences. The award will supplement an assistantship. The fellowship is renewable for up to two (2) academic years for a total of three (3) years. Clemson and non-Clemson Ph.D. degree-seeking students are eligible.
---
STEM ALL IN Fellowship
A student must attend a STEM ALL IN event – this fellowship is for A Ph.D. or M.S. student. A faculty member will nominate, and the student will be awarded a one-year fellowship to supplement an assistantship provided by a department. A member of the US Army CCDC GVSC will participate in the process. The action will be coordinated with CECAS /CoS/CAFLS Leadership Team to cover the tuition.
---
Application Fellowships
Nationally competitive fellowships are available to further your studies, pursue research, and gain practical experience. These programs can help you excel in industry and technical careers by providing funding for eligible M.S. and Ph.D. students.
Bridge to Doctorate
Attending a Louis Stokes Alliance for Minority Participation (LSAMP) institution and participating in LSAMP events are required to apply for this funding. Through this funding and additional resources provided by Clemson University, full financial support will be provided to a cohort of 12 incoming underrepresented Ph.D. students enrolled in select programs in the College of Engineering, Computing and Applied Sciences (CECAS) or the College of Science. View information on CUBD >>
---
GEM Fellowship
The mission of The National GEM Consortium is to enhance the value of the nation's human capital by increasing the participation of underrepresented groups (African Americans, American Indians, and Hispanic Americans) at the master's and doctoral levels in engineering and science. View information on GEM >>
---
Leaders at Clemson
A collaboration between CECAS and SCIENCE, The LEADERS at Clemson University Database of External Funding Opportunities provides prospective and current graduate students with a searchable listing of funding opportunities for graduate studies and research. The database includes a variety of funding opportunities spanning STEM disciplines, geographic locations, amount, and duration. View information on Leaders >>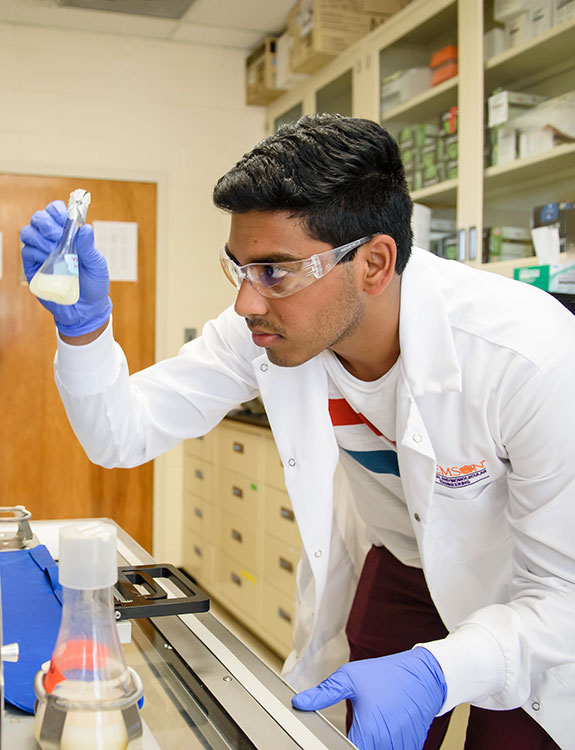 College of Engineering, Computing and Applied Sciences
College of Engineering, Computing and Applied Sciences | Riggs Hall