Departmental Program Contacts
Pathways to Graduate School
Many programs at Clemson University have a fast track option for a Combined Bachelor-to-Graduate Plan for currently enrolled seniors. Depending upon the individual program offerings, a combined plan may be either a bachelor's-to-master's track or a bachelor's-to-doctoral track, reducing the time required to complete both degrees. Additionally, Clemson University hosts several Ph.D. programs that qualify as "direct entry"; students who already hold a bachelor's degree (from any institution) may apply directly to select doctoral programs with no master's degree prerequisite.
We offer full-time traditional research-based graduate programs along with part-time applied degree programs designed for professionals working in a variety of STEM industries.
Off-Campus learning is offered for master's, doctorate, and certificate programs. Traditional in-person opportunities are available at multiple campuses across the state. In addition, Clemson University continues to expand its online-based and hybrid programs.
Each Fall, we offer a two-day recruitment event about Clemson's engineering and science graduate programs. The STEM ALL IN program is a diversity recruitment initiative designed to allow talented students from underrepresented populations to visit our faculty, staff, and students early in the application process to learn about STEM-related research opportunities at Clemson.
Associate Dean for Inclusive Excellence and Graduate Studies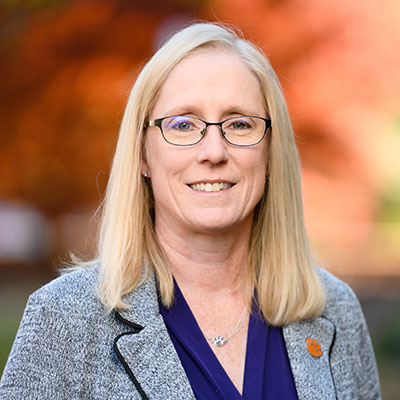 The Associate Dean for Inclusive Excellence and Graduate Studies leads a team focused at the graduate level on inclusion, equity, and diversity issues and supporting current students in their progress toward their degrees. A goal of the office is to see more underrepresented students complete the undergraduate curriculum successfully to be masters and Ph.D. students in the next five years, with a more reaching goal of those same students to be professors, doctors, and leaders in their chosen disciplines.
DR. MELISSA SMITH, a professor of electrical and computer engineering, joined Clemson in 2006. She received her Ph.D. in 2003 in electrical and computer engineering from the University of Tennessee, where she specialized in performance modeling for high-performance computing systems. Prior to joining Clemson University, she was a research associate at Oak Ridge National Laboratory. Smith received the YMCA Stratford Award for Diversity and Inclusion in 2017.
View Profile
Tonyia Stewart, M.Ed.
Director of Graduate Recruitment & Inclusion
Phone: (864) 656-9783
tonyias@clemson.edu
Graduate student support has been Tonyia's focus since 2012. She began her journey with graduate students working in the graduate admissions office. In 2015, she became the Director of Graduate Recruitment and Inclusion, enabling her to advocate for STEM-focused students. Her creation of STEM ALL IN has engaged students from across the country, working to bring the best and brightest students on campus to learn about Clemson's graduate studies and STEM research. In 2017, Tonyia earned her master's in Student Affairs at Clemson. She hopes to help others discover their passion as researchers while creating opportunities to start their graduate education at Clemson University.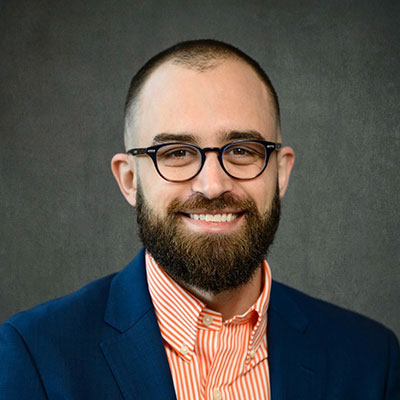 Andrew Edmunds, Ph.D.
Coordinator, Office of Inclusive Excellence & Graduate Studies
Phone: (864) 656-3002
edmund2@clemson.edu
Since 2012 Andrew has supported students in engineering and science at Clemson University in various roles. Andrew possesses many professional skills and experiences with prior work in academic advising, undergraduate recruitment, student affairs, and industry partnerships. His research interests include the future of higher education, university-industry partnerships, experiences of part-time graduate students, and the policies and practices of land-grant institutions. An alumnus of Clemson University ('12, '14, '22), Andrew is as passionate about expanding access to higher education as he is for supporting student-athletes on the field.
Graduate Coordinators by Department
AUE Contacts
Automotive Engineering
Program
Name
Title
Email

Automotive Engineering (M.S., Ph.D.)

Dr. Benjamin Lawler

Graduate Coordinator

bjlawle@clemson.edu

Automotive Engineering

Jeremiah Farmer

Student Services Coordinator

mjfarme@clemson.edu
Bioe Contacts
Bioengineering Engineering
Program
Name
Title
Email
Bioengineering (M.S., Ph.D.)
Dr. Agneta Simionescu
Graduate Coordinator
agneta@clemson.edu
Bioengineering
Lauren St Clair
Student Services Coordinator
lstclai@clemson.edu
ChBe Contacts
Chemical and Biomolecular Engineering
Program
Name
Title
Email
Chemical Engineering (M.S., Ph.D.)
Eric Davis
Graduate Coordinator
ericd@clemson.edu
Chemical Engineering
Casey Barwick
Student Services Coordinator
barwic3@clemson.edu
CE Contacts
Civil Engineering
Program
Name
Title
Email
Civil Engineering (M.S., Ph.D.)
Dr. Pamela Marie Murray-Tuite
Graduate Coordinator
pmmurra@clemson.edu
Civil Engineering
Kristi Baker
Student Services Coordinator
kristi@clemson.edu
SOC Contacts
School of Computing
Program
Name
Title
Email
Biomedical Data Science and Informatics (M.S., Ph.D.)
Dr. Brian Dean
Graduate Coordinator
bcdean@clemson.edu
Computer Science (M.S.)
Prof. Carrie Russell
Graduate Coordinator
crusse4@clemson.edu
Computer Science (Ph.D.)
Dr. Jacob Sorber
Graduate Coordinator
jsorber@clemson.edu
Digital Production Arts (M.S., MFA)
Dr. Eric Patterson
Graduate Coordinator
ekp@clemson.edu
Human-Centered Computing (Ph.D.)
Dr. Eileen Kraemer
Graduate Coordinator
etkraem@clemson.edu
Computing
Adam Rollins
Student Services Coordinator
rollin7@clemson.edu
ECE Contacts
Electrical and Computer Engineering
Program
Name
Title
Email
Electrical Engineering (MEng, M.S., Ph.D.)
Dr. Harlan Russell
Graduate Coordinator
harlanr@clemson.edu
Computer Engineering (M.S., Ph.D.)
Dr. Harlan Russell
Graduate Coordinator
harlanr@clemson.edu
Electrical and Computer Engineering
Jennifer Gooch
Student Services Coordinator
jdgooch@clemson.edu
ESE Contacts
Engineering and Science Education
Program
Name
Title
Email
Engineering and Science Education (Ph.D., Cert)
Cindy Lee
Graduate Coordinator
lc@clemson.edu
Engineering and Science Education
Barbara Smith
Student Services Coordinator
barbar2@clemson.edu
EEES Contacts
Environmental Engineering and Earth Sciences
Program
Name
Title
Email
Biosystems Engineering (M.S., Ph.D.)
Dr. Terry Walker
Graduate Coordinator
walker4@clemson.edu
Environmental Engineering and Science (M.S., Ph.D.)
Dr. Kevin Finneran
Graduate Coordinator
ktf@clemson.edu
Hydrogeology (M.S.)
Dr. Larry Murdoch
Graduate Coordinator
lmurdoc@clemson.edu
Environmental Health Physics (M.S.)
Dr. Tim DeVol
Graduate Coordinator
devol@clemson.edu
Environmental Engineering and Earth Sciences
Barbara Smith
Student Services Coordinator
arbar2@clemson.edu
IE Contacts
Industrial Engineering
Program
Name
Title
Email
Industrial Engineering (M.S., Ph.D.)
Meg Robbins
Student Services Coordinator
marobbi@clemson.edu
Capital Projects Supply Chain (online MEng)
Dr. Mariah Magagnotti
Graduate Coordinator
maraihm@clemson.edu
Systems Engineering (Cert, MEng)
Dr. Andrew Edmunds
Student Services Coordinator
edmund2@clemson.edu
Systems Engineering (Cert, MEng)
Dr. Kapil Madathil
Graduate Coordinator
kmadath@clemson.edu
MSE Contacts
Materials Science and Engineering
Program
Name
Title
Email
Materials Science and Engineering (M.S., Ph.D.)
Olga Kuksenok
Graduate Coordinator
okuksen@clemson.edu
Materials Science and Engineering
Laura Kinard
Student Services Coordinator
lkinard@clemson.edu
ME Contacts
Mechanical Engineering
Program
Name
Title
Email
Mechanical Engineering (M.S., Ph.D.)
Dr. Huijuan "Jane" Zhao
Graduate Coordinator
hzhao2@clemson.edu
Mechanical Engineering
Irina Kharitonova
Student Services Coordinator
ikharit@clemson.edu
COMSET Contacts
Center for Optical Materials Science and Engineering Technologies
Program
Name
Title
Email
Photonic Science and Technology (M.S., Ph.D.)
Judson Ryckman
Graduate Coordinator
jryckma@clemson.edu
Graduate Tours
For graduate program tours, call or email the program contact. Please allow 1-2 weeks' notice prior to visiting. We offer virtual walk-throughs, categorized by degree, available anytime.
Connect with faculty
Meet current students
Attend classes
Tour buildings
View lab spaces
College of Engineering, Computing and Applied Sciences
College of Engineering, Computing and Applied Sciences | Riggs Hall