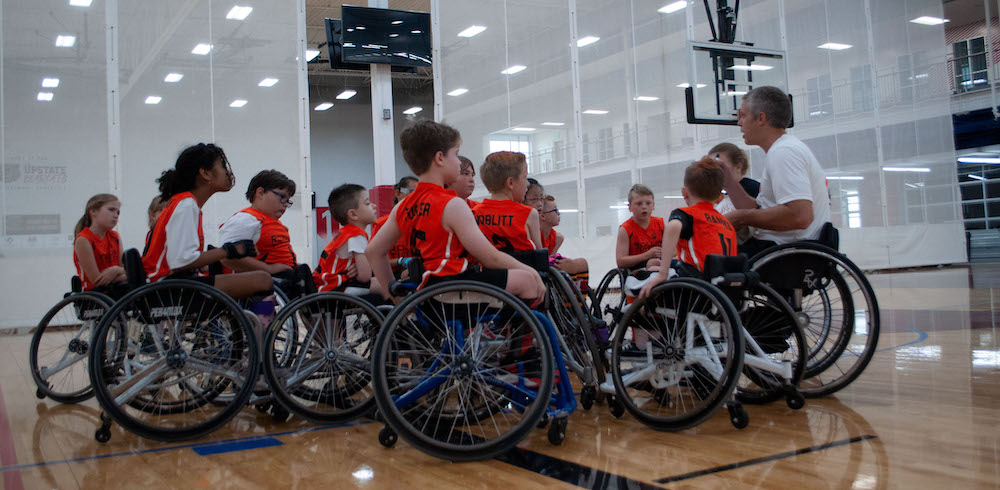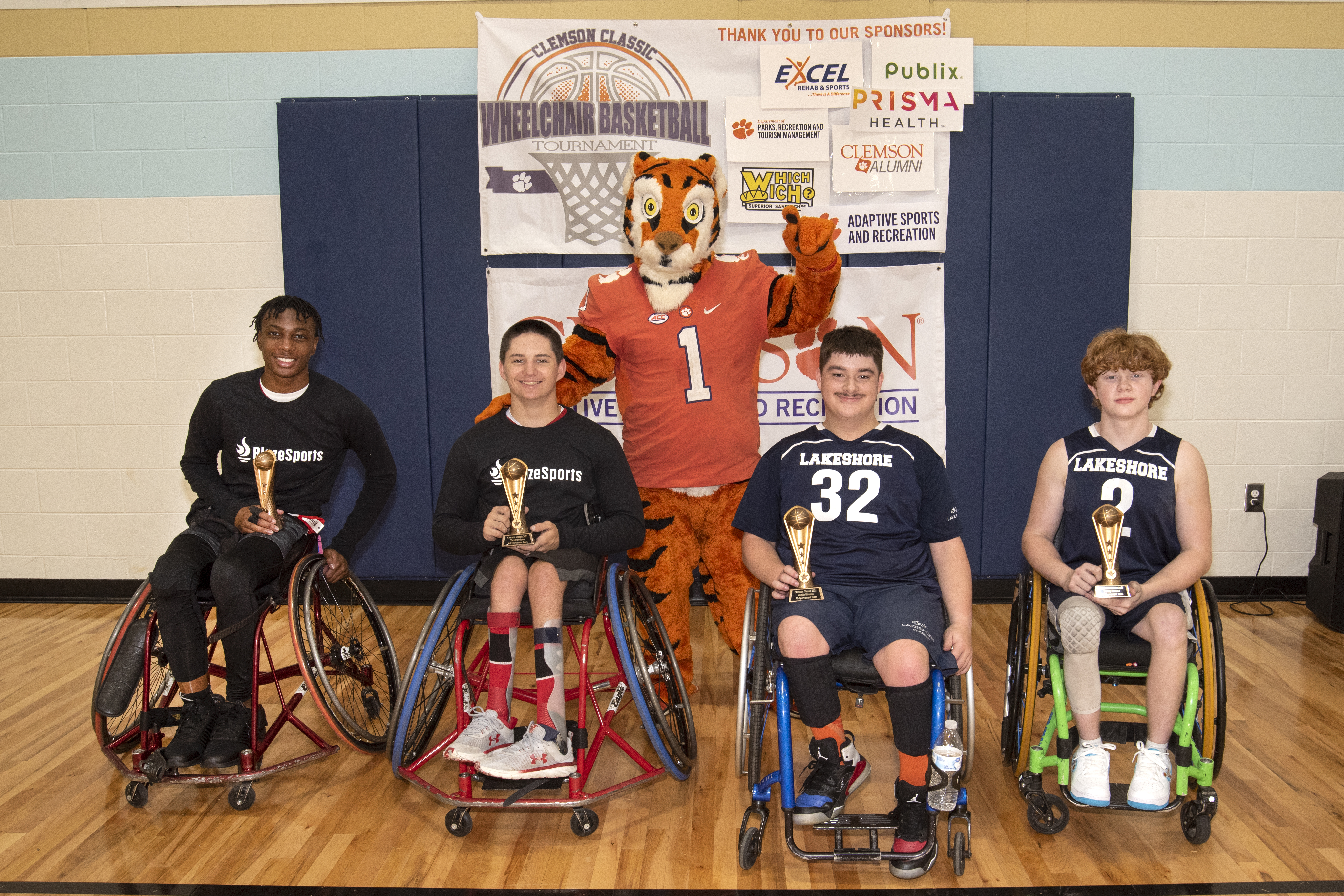 Clemson Adaptive Sports and Roger C. Peace Rehabilitation Hospital proudly host an annual junior wheelchair basketball tournament called the Clemson Classic.
This is an annual event in upstate South Carolina that welcomes youth of ages 5 to 18 to compete in this two-day regional tournament of the National Wheelchair Basketball Association (NWBA). The tournament features top junior wheelchair basketball teams from around the southeast.
The tournament gives participating athletes an opportunity to learn new skills, develop both individually and as a team, and play in a competitive environment.
The 2022 Clemson Classic is scheduled for October 8-9, 2022. For teams interested in more information, or to register a team to compete or become a sponsor, please contact Dr. Jasmine Townsend.
Related News
Department of Parks, Recreation and Tourism Management
Department of Parks, Recreation and Tourism Management | 170 Sirrine Hall