Transfer and Dual Education
Overview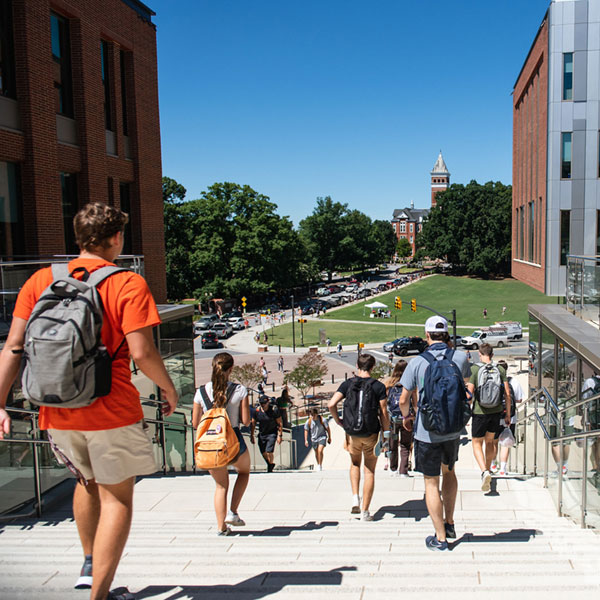 The College of Engineering, Computing and Applied Sciences (CECAS) enrolls over 400 Transfer Students each year. These students come from two and four-year institutions across the state of South Carolina and across the country. If you plan to transfer into CECAS from your institution, you are highly encouraged to contact the Clemson University Admissions Office.
The Transfer Course Equivalency List (TCEL) can aid you in determining which classes will transfer to Clemson. This listing is NOT all-inclusive but has equivalencies of courses that have been evaluated in the past. Matching the equivalent courses to the specific major you intend to pursue will help you determine how long you should remain at your current school as well as what courses you would enroll in your first semester at Clemson.
The Tuition and Fee Calculator can help estimate the cost of attending Clemson University per semester based on degree, housing, and dining options. The calculator is broken up into five categories, including Undergraduate, Online, and Study Abroad.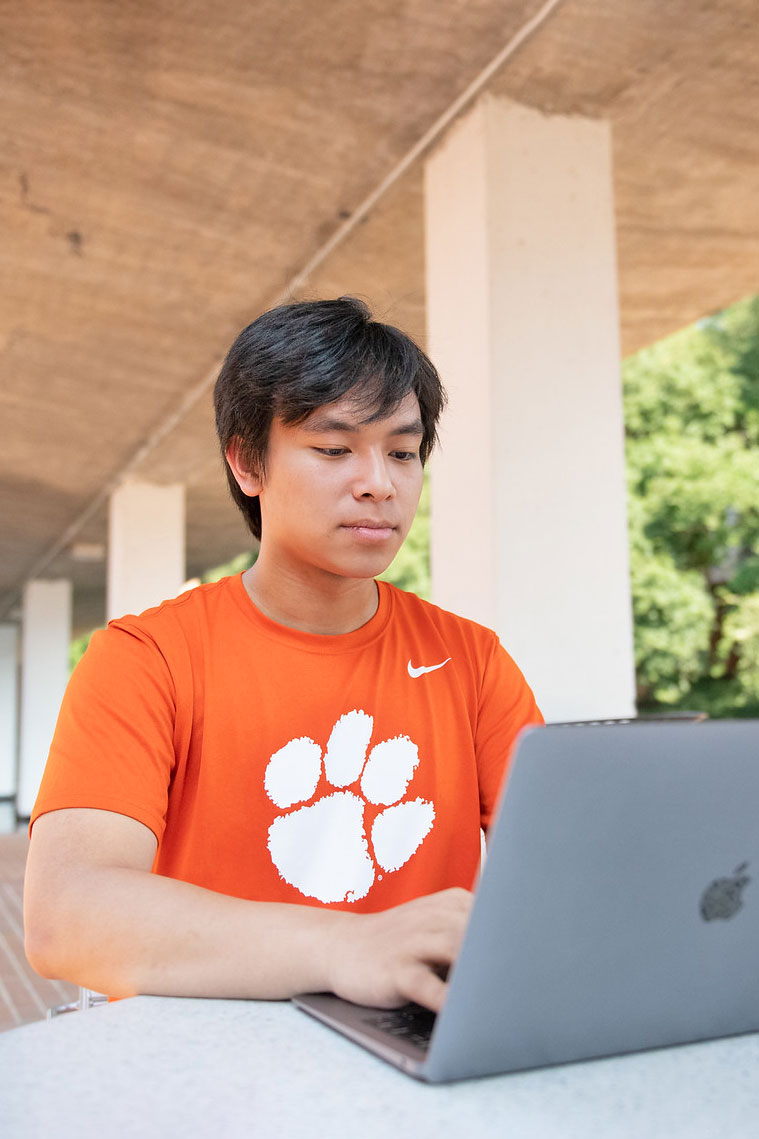 Transfer Requirements by Major
If you haven't already, you can read about the requirements and how the application process works on Clemson's Transfer Admissions page. A transfer student going into an engineering major needs 30 hours worth of transferrable college credit and a minimum GPA of 2.7 to be considered for admission. If accepted, they are then admitted to General Engineering (GE). All first-year students and transfer students begin in General Engineering and move into their specified major once the GE departmental standards are completed. Students transferring into Clemson interested in Computer Science, Computer Information Systems or Geology can be admitted directly into that department and major.
---
Dual Education
CECAS has Dual-Education programs with several four-year institutions across the Southeast. These colleges and universities include Anderson University, Charleston Southern University, Claflin College, Coastal Carolina University, Converse College, Elon University, Erskine College, Francis Marion University, Furman University, Lander University, Newberry College, Southern Wesleyan University, University of North Georgia, North Greenville University, Presbyterian College, and Wofford College.
Explore Programs
The College of Engineering, Computing and Applied Sciences offers undergraduate programs that prove to be challenging and rewarding. Although all engineering students begin in the General Engineering program before determining a specialty, those in Geology or Computing can start in their intended major.
Want to enhance your degree? Students can choose from over 90 minors, ranging from food science to French.
CECAS Majors
Degree Minors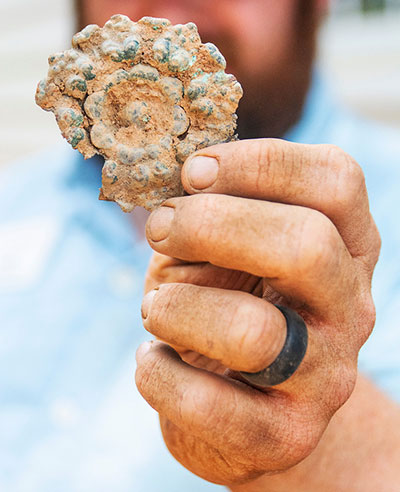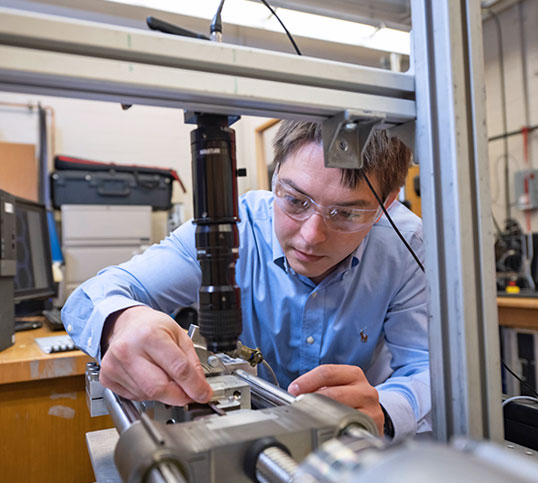 Have Questions?
Karen Thompson, M.Ed.
Associate Director, Undergraduate Recruitment
☏ 864-656-2543
✉ kt@clemson.edu
Feel free to contact me with any questions. Students who work closely with Clemson personnel before they transfer make a smoother transition. I am available Monday - Friday, by email (preferred) or by phone.
If you have questions about a specific department or one of our programs, you can contact the appropriate member of our Student Services team. The Student Services Directory is available from the link below. You may also contact the University Admissions Office if you require additional information about enrollment at Clemson.
Student Services Team
University Admissions
College of Engineering, Computing and Applied Sciences
College of Engineering, Computing and Applied Sciences | Riggs Hall