Beyond the Classroom
The skills needed for the future go beyond what is learned in the classroom. It's about developing ideas, problem-solving, communicating, and working with a diverse group of individuals and talents. Whether you want to work with engineering simulations, participate in app development, or join a professional development organization, there are many opportunities to get involved.
Clubs & Organizations
Leadership Programs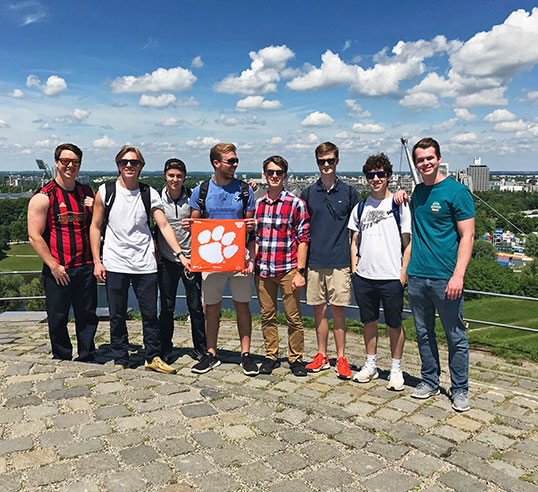 Study Abroad
Clemson engineering students have a variety of opportunities to travel abroad and be exposed to unique cultures and customs. In addition, ongoing projects allow students to apply practical knowledge to hands-on experiences while making contributions to the living conditions of those who don't have access to things we take for granted. We encourage all CECAS students to accept the challenge and make a difference by getting involved and growing through these rewarding international project opportunities.
CECAS Abroad
Global Engagement
Research
The University has adopted an academic plan that identifies eight areas in which it will conduct innovative research and encourage economic development. As a result, Clemson is a thriving place for research, building nationally recognized programs in advanced materials, automotive and transportation technology, biotechnology, biomedical sciences, family and community living, general education, information and communications technology, leadership, and entrepreneurship, and sustainable environment.
Centers & Institutes
Facilities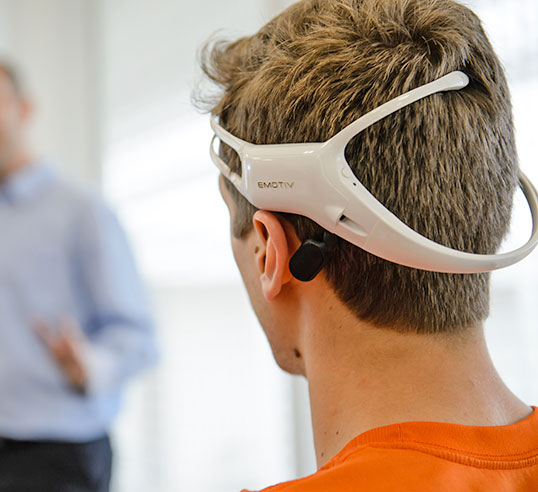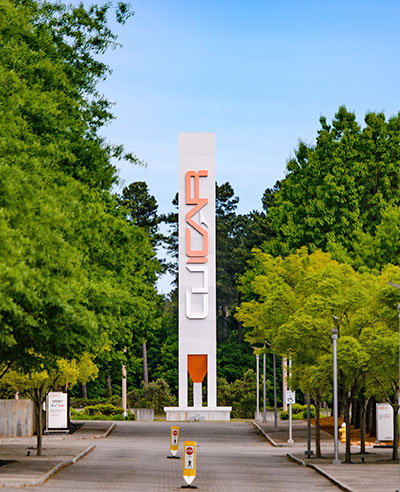 Upcoming Events
The University and College regularly hold conferences and workshops throughout the year. Join us!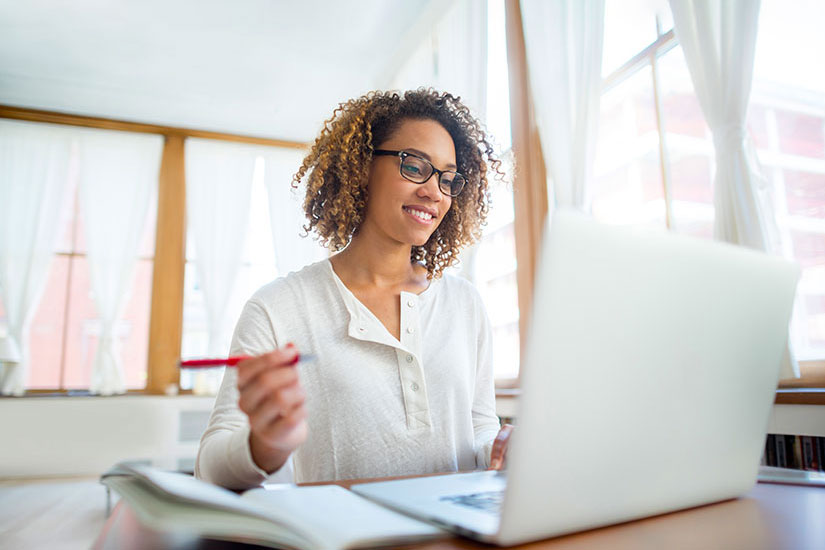 Professional Development
Continuing Education and Training
The Clemson campus reaches across the state, allowing those not in the Upstate to benefit from program offerings. In addition to Greenville, Anderson, and Charleston campuses, we offer online programs, certificates, and webinars.
Off-Campus Programs
Career Services
Preparing for Industry and Beyond
The Michelin Career Center is continually rated as one of the best in the country for its extensive and unique services. Career workshops, mock interviews, cooperative education opportunities, and annual career fairs help prepare students to meet their professional goals.
Career Preparation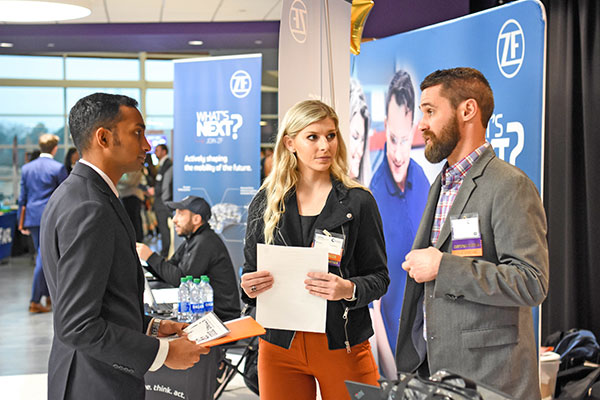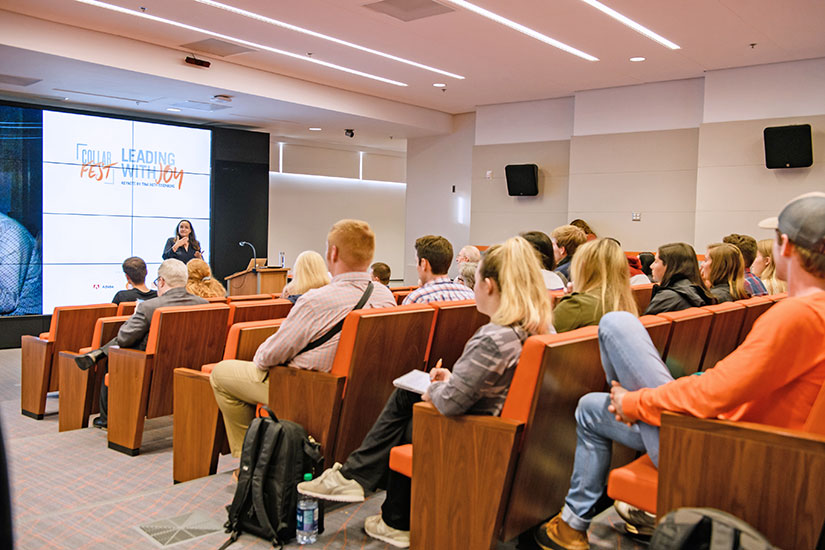 Events and Workshops
Work-Integrated Learning and Advancement
The University offers workshops throughout the year to enhance learning and involvement. From spatial analysis to freshwater monitoring, these sessions extend classroom lessons for a richer experience. Workshops are offered virtual and in person.
Workshop Sessions
Diversity & Inclusion
Expanding the Workforce
Having a variety of viewpoints and experiences in the workforce extends creativity and innovation. For Clemson University, attracting more voices begins in elementary school. Our K-12 programs expose young children to STEM activities and allow for on-campus scholar experiences through high school.
Expanding the workforce development diversity pipeline at the college level is crucial for broadening ideas and research in professional fields. From first-gen mentoring programs to enhanced intercultural competencies, we continue to implement Clemson Elevate towards our short-term and long-term targets.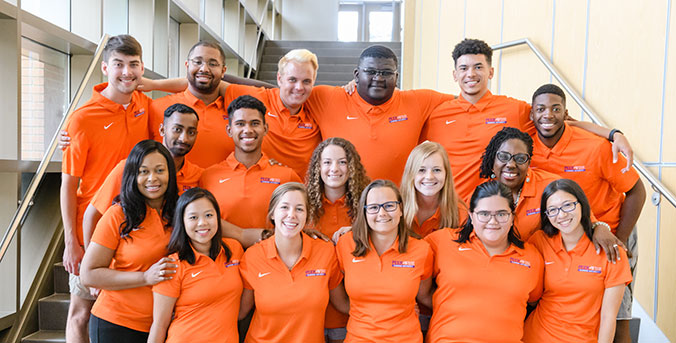 PEER/WISE
PEER/WISE aims to increase and retain underrepresented minorities and women in engineering and science. PEER supports Clemson African-American and Hispanic/Latino American students from the time they arrive through graduation. WISE encourages women to prepare for, obtain, and succeed in STEM majors and careers.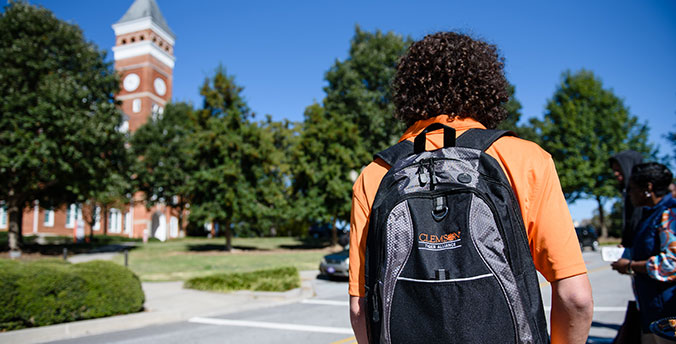 Tiger Alliance
Tiger Alliance is a college access program designed to illuminate pathways to college, bridge the opportunity gap and create a college-going culture for high school men in the Upstate of South Carolina. While Tiger Alliance is open to any young man who seeks to realize his goal of attending college, we specifically target Black and Latino students.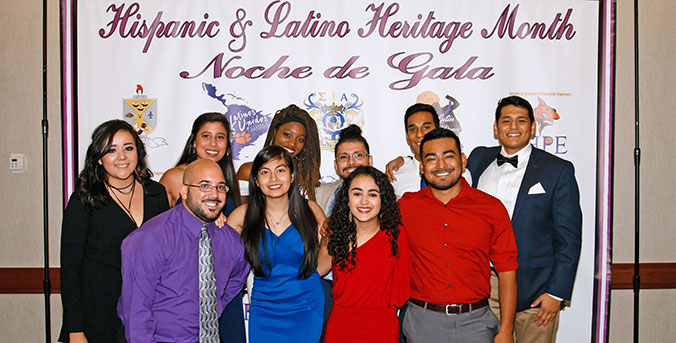 Gantt Center
The Harvey and Lucinda Gantt Multicultural Center is committed to creating diverse learning environments that enhance the intercultural competence of our students. The center supports and advocates for the needs of all students and challenges students to think critically about themselves and their communities.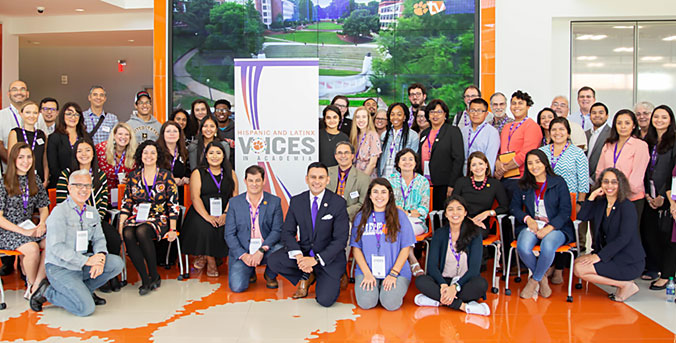 Hispanic Outreach
The Office of Hispanic Outreach provides leadership & support to the University in recruiting, retaining, and fostering a welcoming environment for Hispanic/Latinx students, staff, and faculty. The Office advises, mentors, and guides students on academic & social issues & serves as the University's representative on Hispanic/Latinx affairs..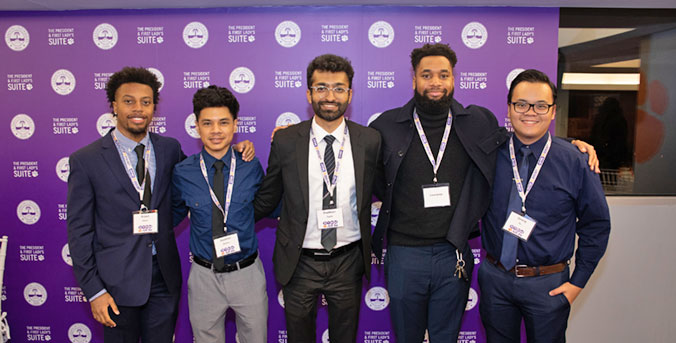 STEM All In
STEM All In is a collaborative program between three colleges at Clemson to raise awareness of graduate education in the STEM fields. The program is designed to bring the best and brightest underrepresented students on campus to interact with campus representatives and encourage them to pursue a graduate degree at Clemson.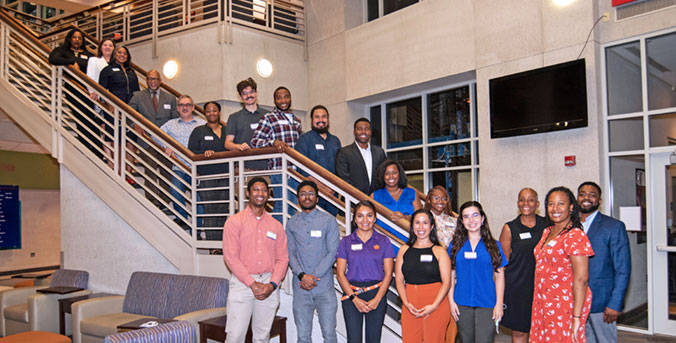 Call Me Doctor
The goal of the Call Me Doctor® program is to leverage the skills and interests of the fellows to excite and inform the public about cutting-edge research while preparing them for dynamic careers and scholarships. Three focus areas are engaged academic advising, commitment to service, and professional development.
Student Support
Our support services are designed to equip you with strategies and resources you can use to succeed as a student. Whether to reduce test anxiety, explore major options, or become more confident in your courses, we want you to achieve your goal of earning a Clemson University degree.
Academic Advising
Group Tutoring
Mentoring
Career Counseling
Co-ops & Internships
Honors College
Workshops
Wellness Resources at Clemson
Wellness is defined as being in good health, especially when actively pursuing a goal. At Clemson, wellness extends to physical, mental, and emotional well-being.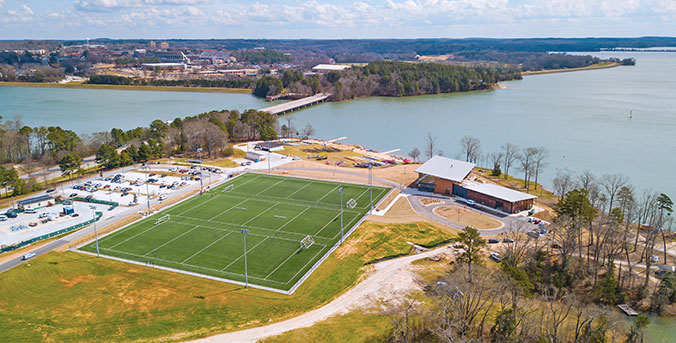 Campus Recreation
Clemson offers a variety of components to fitness and wellness. Fike Recreation Center is the main fitness building on campus and houses state-of-the-art facilities. Students also have access to new facilities at Douthit Hills and Snow Family Outdoor Fitness and Wellness Center. The Clemson University Outdoor Recreation and Education Program provides the University community with opportunities to participate in outdoor adventure activities. Trips and instructional programs are scheduled throughout the year. CORE also provides an outdoor equipment rental service to help people plan their own adventure trips.
The Clemson University Outdoor Recreation and Education Program provides the Clemson University community with opportunities to participate in a variety of outdoor adventure activities.
"I love that I could have the opportunity to go swimming at Fike every morning, even during Covid-19 time, as well as the opportunities to rent camping equipment from the Core Program. Campus Rec enabled my family to enjoy all of the great outdoor locations and experiences in the Upstate."

Fengjiao Zou

Civil Engineering
College of Engineering, Computing and Applied Sciences
College of Engineering, Computing and Applied Sciences | Riggs Hall