Defining Success
Every semester, you make decisions that influence your future. You choose classes that prepare you for the technical knowledge needed for your career. You perform research, design programs, and participate in group projects. As you define and redefine your success each semester, it's important to assess what is working and determine any adjustments that need to be made.
If at any point you find you need a little extra assistance, we have a team of faculty, staff, and peers ready to help you.
Student Services Directory
Academic Success Center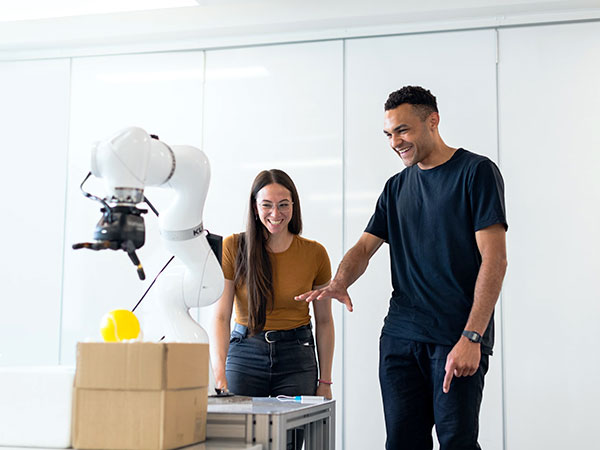 Mentoring
Mentors help to create connections and serve as support as you pursue your major. Mentoring options include peer-to-peer, alumni, industry, leadership, and academic pursuit.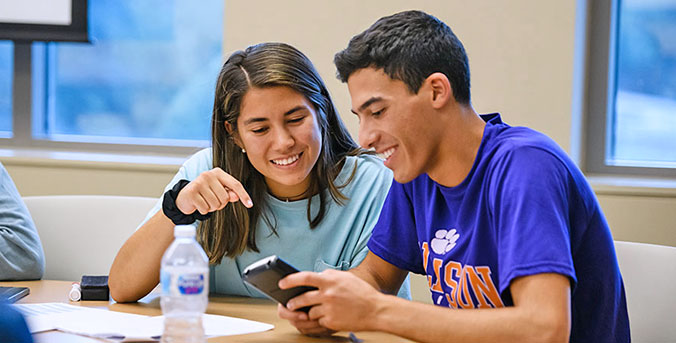 Tutoring
Connect with a community of peers by taking advantage of course support. Upper-level students in CECAS provide tutoring in group sessions, Sunday through Thursday.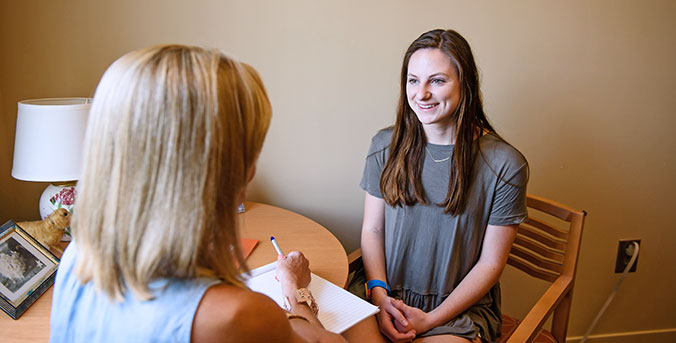 Advising
Advising is an integral part of the college's commitment to helping students meet their goals. Beyond registration, advisors can direct you to college and university resources.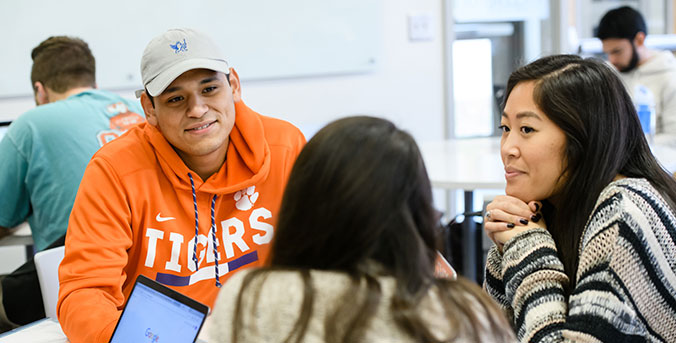 PEER/WISE
Mentorship
Incoming first-year students who are majoring in engineering and science are paired with upper-level mentors in the same area of study. Mentors are known for giving support and advice about adjusting to life as a Clemson student.
PEER/WISE Mentorship
Lead Forward
Leadership
LEAD Forward has constructed a unique development model based on the concept of having a leadership mindset. This model emphasizing that students must first develop self-awareness and learn to think as a leader before they are able to effectively lead others.
LEAD Forward Program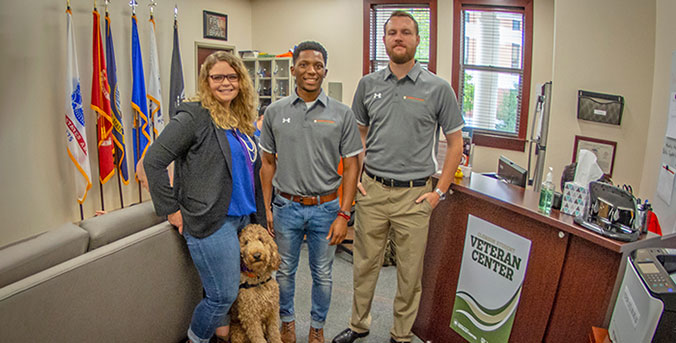 Military & Veteran Engagement
Enrichment
Military & Veteran Engagement's (M&VE) core values are Teamwork, Inclusivity, Growth, Excellence, Responsibility, and Support. They have academic resources, one-on-one advising, and tutoring assistance aimed at student veterans.
M&VE Program
Upcoming Events
The University regularly holds on-campus activities that are open to students and employees. Please join us for events, workshops, and seminars throughout the year.
Preparing Tomorrow's Leaders
From providing access to clean water to securing the realm of cyberspace, the challenges facing our modern societies are immediate and complex.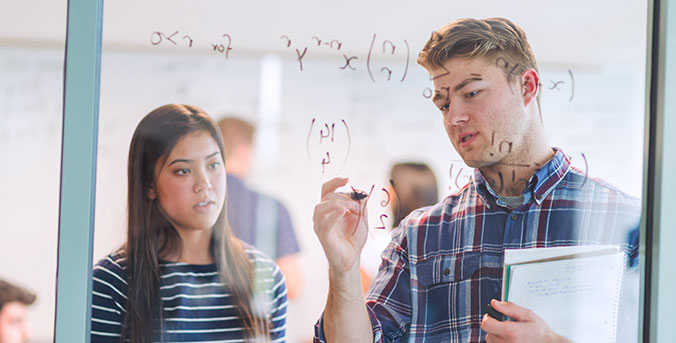 Grand Challenge Scholars
The Grand Challenge Scholars (GCS) program helps students to engage in real-world applications of their education through experiences such as research, international travel, seminar talks, and community outreach. The program's goal is to prepare tomorrow's engineering leaders to solve the grand challenges facing society during the next century.
Samantha Kodikara completed the 5 competencies through research, adopting a political science minor, becoming involved in Dixon GPS, studying abroad, and completing service projects.
"GCS helped me attend BMES 2019 where I was able to present research from my REU at Georgia Tech. The biggest challenge I have faced in college was deciding between a career in research and medicine. I helped come to this decision after completing an REU at Georgia Tech and realizing that I wanted a more patient-centered career."

Samantha Kodikara

Bioengineering '21
College of Engineering, Computing and Applied Sciences
College of Engineering, Computing and Applied Sciences | Riggs Hall