Student Affairs Leadership Team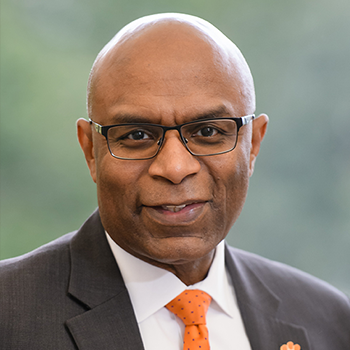 Vice President for Student Affairs and Dean of Students Dr. L. Christopher Miller
Chris Miller serves as the vice president and dean of students for Clemson University Division of Student Affairs. Miller was appointed to the full-time position in April 2021 after serving in an interim capacity following the retirement of Almeda Jacks. Miller successfully guided Student Affairs through a transitional period in which several of its departments relocated within the institution to the Finance and Operations Division — creating a leaner, more student-focused organizational structure within Student Affairs.
Chris Miller's Full Bio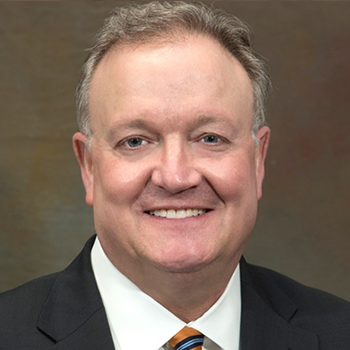 Senior Associate Vice President Dr. George Smith
George Smith serves as senior associate vice president within the Division of Student Affairs and since Fall 2019 has held administrative oversight for several areas, including: Campus Life, Campus Recreation, the Center for Career and Professional Development, Community and Ethical Standards and Student Health Services. Under his guidance, Student Affairs has raised significant funds to build facilities to support student growth and development through the Barnes Center, Snow Family Outdoor Fitness and Wellness Complex and Samuel J. Cadden Chapel.
George Smith's Full Bio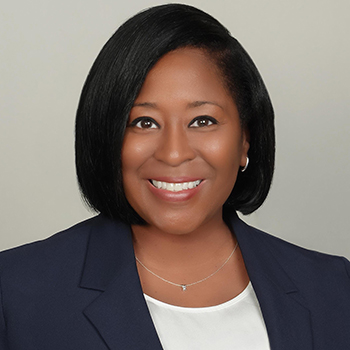 Assistant Vice President and Senior Associate Dean of Students Dr. Kimberly Poole
Kimberly Poole serves as assistant vice president and senior associate dean of students within Clemson University's Division of Student Affairs. She serves as designee for the Vice President for Student Affairs and Dean of Students — engaging closely with students and families — in his absence. In her expanded role, she has supervisory responsibility over Advocacy and Success, Fraternity and Sorority Life, Interpersonal Violence Response and Military and Veteran Engagement.
Kimberly Poole's Full Bio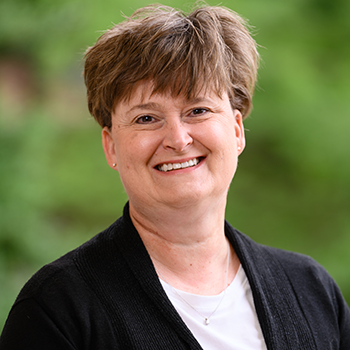 Assistant Vice President for Campus Life Mandy Hays
Mandy Hays has been a member of the Division of Student Affairs since 1993. Currently, she serves as the assistant vice president for campus life, a post she has held since 2015. In this role, she is responsible for the direction and supervision of two departments: Campus Reservations & Events and the Center for Student Leadership and Engagement. These areas enhance the out-of-classroom experience for Clemson students through programs and activities, including support for student organizations.
Mandy Hays' Full Bio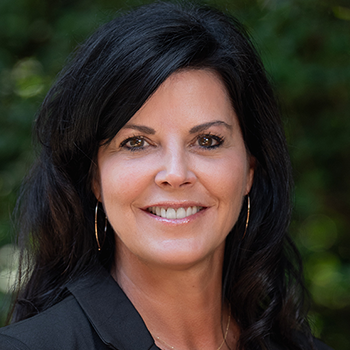 Assistant Vice President for Brand Strategy and Community Engagement Kryssa Cooper
Kryssa Cooper serves as assistant vice president for brand strategy and community engagement within Clemson University's Division of Student Affairs. She was appointed to the position in January 2022 after two years as the division's director of corporate and community engagement. In her current role, Cooper oversees Student Affairs Creative Services, division commercial sponsorship coordination and the City of Clemson programs liaison. Cooper serves as a liaison to the division's external boards, including the Student Affairs Committee for the University Board of Trustees.
Kryssa Cooper's Full Bio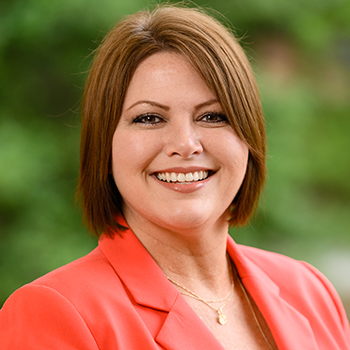 Chief Business Operations and Strategy Officer Lisa Bona
Lisa Bona serves as chief business operations and strategy officer for the Division of Student Affairs. She returned to Clemson in April 2017 after spending 3 1/2 yearsat Emory University in Atlanta. In her role, she oversees all business operations, budgets, financial and personnel activities for the division. She also provides leadership and oversight of all financial planning, assessment and strategy within Student Affairs to support effective strategic decisions, operational excellence and resource alignment
Lisa Bona's Full Bio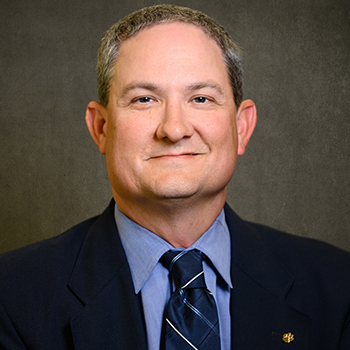 Communications Director Philip Sikes
Philip Sikes serves as communications director for Clemson University's Division of Student Affairs, but his affiliation with the University dates to the fall of 1998 when he enrolled as an undergraduate. Sikes is the chief communications strategist for the vice president's office and all departments within Student Affairs, as part of the University Relations strategic communications team. Sikes was an associate athletic communications director at Clemson from 2004-17, serving as the primary communications representative for the men's basketball program.
Philip Sikes' Full Bio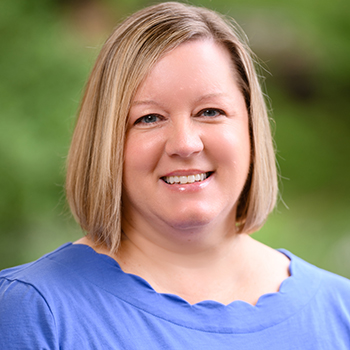 Executive Assistant to the Vice President Libby Kehn
Libby Kehn serves as executive assistant within the Office of the Vice President for Student Affairs and Dean of Students. Kehn assumed her position in April 2019 and in her capacity performs logistical and administrative functions for the Student Affairs Leadership Team (SALT). In her role, Kehn manages the day-to-day operations of the Vice President's Office, including meeting schedules, contact with students and families, and student staffing and payroll.
Libby Kehn's Full Bio
Division of Student Affairs
Division of Student Affairs | 202 Sikes Hall, Clemson, SC 29634