At Clemson, we strive to create an environment where you feel empowered to learn, grow and make a positive impact on our world.
To help make that a reality for all of our students, the Honors College has developed a strategy focused on creating a welcoming, supportive, and inclusive Honors community.
Actions include creating opportunities for outreach and engagement, developing inclusive curricular and co-curricular offerings for students, and creating opportunities for you to get involved. 
Meet the Black Honors Association

The Black Honors Association is a student-led organization with the mission of recruiting, providing community for, and supporting Black Honors students at Clemson.

BHA members help recruit Black students to the Honors College, advocate for more diverse speakers, classes, and faculty, and foster community and a sense of belonging by hosting on-campus events, providing study spaces and other academic resources, and offering informal mentoring.

Follow the BHA on Instagram for details about programs, events, and how to get involved.

Get Involved Through Creative Inquiry

C.C.A.R.E. Creative Inquiry Program

This Special Research Group produces a podcast, led by Honors students, that focuses on the lived experiences of college students and on research that can help them thrive.

The team's first two podcast episodes discuss social media and time management – two issues that can have both positive and negative effects on students' body images and self-esteem.

C.C.A.R.E. meets weekly with a Clemson Honors faculty member to discuss current research on the current podcast topic, review published articles, and relate study findings to situations in their own lives. The podcast is available to all Clemson students.

The podcast is developed as part of a Creative Inquiry (CI) project.

Youth Scholars Program

The Youth Scholars Program (YSP) is an academic tutoring and mentorship program designed to engage high achieving 5th and 6th grade students at Title I schools, get them excited about learning, and enhance their academic experiences by connecting them with Clemson resources.

YSP is currently partnered with Pendleton Elementary School – a Title I school where 79% of students are on the free or reduced lunch program and historically underrepresented students are significantly less likely to be admitted to gifted and talented programs.

The program was designed and is being implemented by a Creative Inquiry (CI) research team of Clemson Honors students that researches best practices and strategies in pedagogy, community partnership work, student mentorship, and more.

Give to the Honors Opportunity Scholarship

The Clemson Honors Opportunity Scholarship supports Honors College fee waivers for students with financial need, broadening socioeconomic diversity among Honors College students.

If you would like more information on this giving opportunity, please make a gift online or email us for details.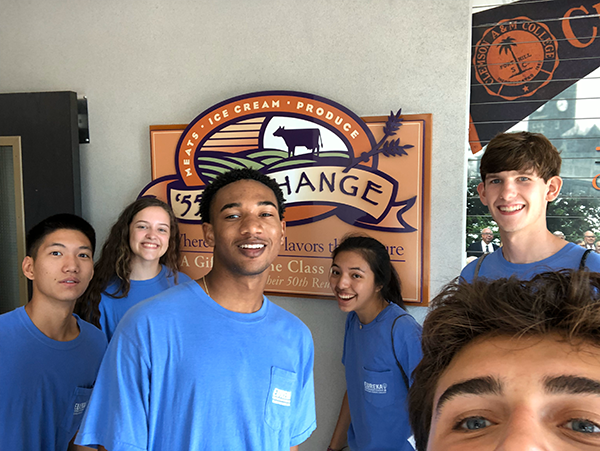 Inclusion and Equity News at Clemson