Honors-Specific Professional Development Support
Events and Networking Opportunities
We offer several opportunities for our students to build their careers and network with professionals throughout the academic year, including our annual Honor Your Future employer networking event, a great opportunity to introduce yourself to employers and experience networking with high-end professionals.
Guest speakers from several different graduate schools can also answer questions you may have about pursuing further study in medicine or the legal profession after you graduate. 
These opportunities are available only to Clemson Honors students and are in addition to career planning resources from the Clemson Center for Career and Professional Development.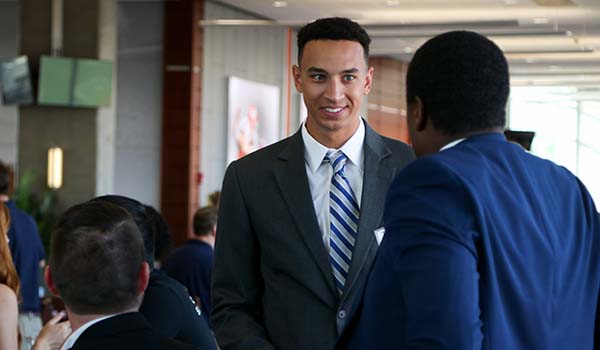 Honors Professional Development
Professional Development Opportunities
Resources and events to help you plan and build you career after you earn your Honors degree.
Honor Your Future: Employer Networking
Read about our annual employer networking event designed to connect top employers with high-achieving Honors students.