Resources for Honors Parents
Helping Your Honors Student Succeed
College is a time of transition for students as well as their parents, guardians, and families.
Typically, first year students arrive on campus with little experience in independently managing their time, money, or many activities. 
It isn't always easy, either for parents or for students. Both federal law and our educational philosophy require us to talk directly to students, working with our campus partners to help them to address any difficulties while maximizing their educational experiences.
Parents help by continuing to support their students in every way, encouraging them to take advantage of the many opportunities offered by the Honors College, and keeping in touch with us when urgent matters develop.
Honors students leave Clemson and the Honors College having faced and overcome new challenges, whether on campus, in the workplace, or across the globe.
Thanks to all our Honors parents for allowing us to work with your children throughout their Clemson experience!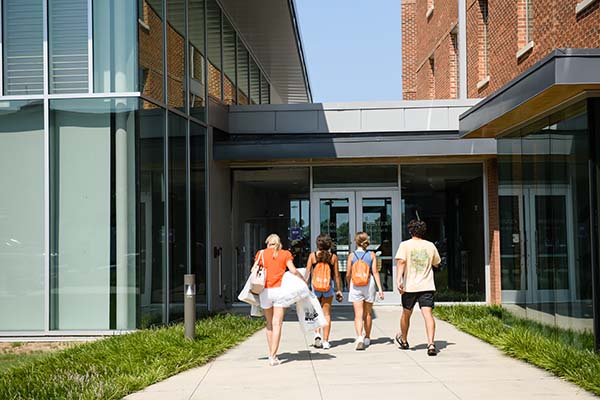 Opportunities to Engage
Every spring, Clemson Honors hosts information sessions for incoming students and their parents.
These sessions are designed to give you more information about the Honors experience, such as next steps before move-in day, programs available to help your student settle into their new home on campus, and experiences that prepare our students for their future careers.
Watch this page for information about upcoming information session dates!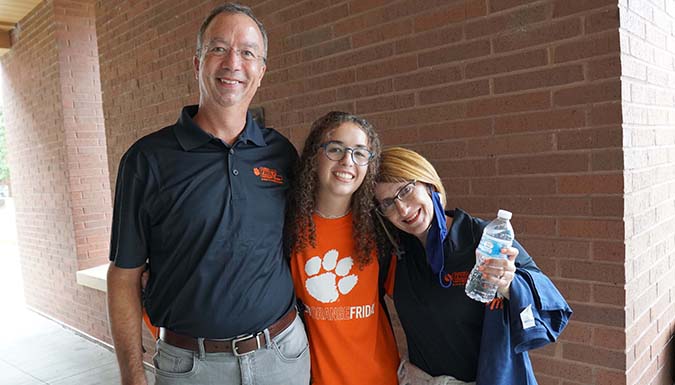 Family Popsicle Pop-By
Last September, Clemson Honors hosted a Family Popsicle Pop-By, where Honors families were invited to "pop by" the Courtyard outside the Great Hall on Family Weekend Friday to pick up a free popsicle and chat with Honors staff!