Engage With Leading Clemson faculty
Founded in 1996, the Joseph E. and Caroline G. Dixon Fellows Program brings together some of Clemson University's best students and faculty to form a unique community dedicated to intellectual, cultural, and personal learning and growth.
The program's purpose is to enhance students' ability to compete for international fellowships and for admission to top-level graduate and professional schools; and, ultimately, to enable them to assume a position of leadership and responsibility in their communities and in the world.
Intellectually-talented students meet regularly with professors as a small group to learn and discuss a particular topic for the year. Topics this past year have included "American Diplomacy in a Changing World" and "Black Women in Contemporary Film and Fiction".
About the Program
At the heart of the Dixon Fellows experience is the mentor group, a small number of students (the Junior Fellows) meeting together with a professor (Senior Fellow) who acts as role-model, mentor, and guide.
These small groups meet regularly throughout the semester to engage in a variety of formal and informal programs and events, each designed to encourage discussion and conversation, and to enable the Junior Fellows to learn from the Senior Fellows, from invited guests, and from each other.
The Dixon Fellows are also invited to a number of special events—including lectures, receptions, and performances—involving the entire group. They are also able to participate in specialized seminars and workshops on a variety of practical matters, such as how to obtain an internship or how to prepare for an interview.
Through their shared experiences, the Dixon Junior Fellows develop the skills and talents they need to compete for prestigious national and international scholarships, such as the Rhodes, Marshall, Fulbright and Truman Scholarships; to apply to graduate and professional schools, and to enhance their personal and professional lives.
"I really enjoyed the Dixon Fellows Program because it helped me form interpersonal relationships with fellow students and a professor and allowed for a comfortable integration into the broader Honors College student community during my freshman year of college."

Grayson Robinson

Economics

Class of 2024
Eligibility
Admission to the program is highly selective and is only open to new freshmen and current Clemson Honors students with a minimum cumulative GPA of 3.4.
Dixon Junior Fellows are selected on the basis of academic excellence, commitment to public service, leadership potential, and personal integrity. They form a community of Clemson University's most exceptional students.
Junior Fellows are expected to:
Take their formal studies seriously, yet maintain a strong interest in the world of learning outside the classroom
Expand their educational horizons to include a broader exposure to foreign cultures, the arts, and the life of the mind
Assume leadership roles at Clemson University, and to participate in a wide range of public service activities at Clemson and in the larger community
Compete for national and international fellowships such as the Rhodes, Marshall, Fulbright, Goldwater, and Truman Scholarships.
Students apply in the fall to take the program during that academic year.
Application Process
Applications are submitted online every fall. Information about the program is provided at Honors orientation sessions.
A complete application consists of:
The "Personal Information section" completely filled out

A short 500 word explanation on why you are interested in the program and what value you plan to add to your Dixon Fellow Group
Senior Fellows
The following Clemson University faculty members are leading Dixon Fellows groups as Senior Fellows during the 2021/22 academic year:
David Coombs: The Anthropocene - An Intellectual History of Our Ecological Present
John DesJardins: Invention, Patenting, and Start-Ups for Students
Mariela Fernandez: SEAK Mentoring Program - Sharing Enrichment Activities and Knowledge
David Charles Foltz: Deconstructing the Media Entertainment Complex - It's Disney's World, We're Just Living In It
Donald Hagan: The Forests of the Southern Blue Ridge
Maya Hislop: Black Women in Contemporary Film and Fiction
Andrew Hurley: Exploring Opportunities in Entrepreneurship
Tareva Johnson: Addressing Biases in Tech
Ethan Kung: General Truth Analysis Through Engineering-Style Critical Thinking
Janice G. Lanham: Culture Influence on Health Care and Health Outcomes
Patricia Guerra Marcondes: Exploring Brazilian Music, History, and Culture
Vladimir Matic: American Diplomacy in a Changing World
Lori Pindar: How Fraternity & Sorority Life Impact Campus Culture, Community, and Progress - Clemson Edition
Shannon Robert: Ethical Environmental Responsibility in Design and Performance
Kerrie Seymour: Theatre as our Social Conscience - How Theatre Makes Us Better, More Empathetic People
Lisa Ruggiero Wagner: The Nexus of Art and Anatomy - A Rendezvous with Barber Surgeons, Artists, Anatomists, and Surgeons
Kyle Young: Ethical Dilemmas in Society and Sport
Joseph E. and Caroline G. Dixon
Joseph E. Dixon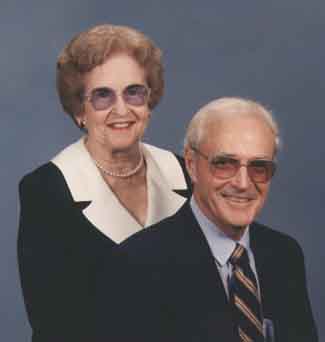 Joseph E. Dixon was born in 1917 in Dillon, South Carolina, son of Harry Edmiston Dixon and Nina David Dixon. He grew up in South Carolina and attended elementary through high school in Columbia. He died in 2010.
At Clemson University, from which he graduated in 1939, Mr. Dixon lettered in varsity boxing and earned a Bachelor of Sciences degree. In October 1940, he was called into the service and during his six and one half years in the Army, served in the Pacific and European theaters and was promoted from Second Lieutenant to Infantry Major.
After returning home from World War II in 1946, he began working in Philadelphia as a sales representative for World Book Encyclopedia, part of Field Enterprises, Inc.  During his over thirty-five years with World Book, he was sales manager for South Carolina and part of Georgia. For eleven out of twelve years, 1968-1979, the branch under his management led the eighty-four branches in the United States and Canada in total sales. He concluded his World Book career as Senior Vice President in charge of sales for the Eastern United States and Canada.
Mr. Dixon was a member of Eastminster Presbyterian Church, where he served as a deacon and Boy Scout leader. Mr. Dixon passed away in 2010.
Caroline Goggans Dixon
Caroline Goggans Dixon was born in Columbia, daughter of the late James Furman Goggans and Isoline Wyche Goggans. After graduating from old Columbia High School, she attended Hollins College and graduated from the University of South Carolina. Not only did she do substantial work as a community volunteer, but she was also a major source of support in the course of Mr. Dixon's career with World Book Encyclopedia. Her work as a community volunteer included serving as president of The Junior League of Columbia and as treasurer of the Board of Directors of the Historic Columbia Foundation.
Mrs. Dixon was one of a six-member committee that directed and carried out the campaign to raise funds necessary to save the endangered Robert Mills House in 1962 and later received the Historic Columbia Foundation Award for Distinguished Achievement in Historic Preservation. A longtime supporter of the Columbia and Metropolitan Opera guilds, she was also a member of The National Society of The Colonial Dames of America and of The Daughters of the American Revolution. She was a member of Eastminster Presbyterian Church in Columbia. Mrs. Dixon passed away in 2000. She and Mr. Dixon are survived by two children and two grandchildren.
If you are interested in hearing more about the Dixon Fellows program, would like to make a suggestion or comment, you may contact us using the information below.
Dixon Fellows Program
Alexander Billinis, Program Coordinator
180 Cribb Hall
Clemson, SC 29634-5106
Program email: dixonfellows@clemson.edu