Helping You Transition to College Life
The Clemson University Honors College Peer Mentoring Program creates a community of students working and learning together to develop a unique perspective of living and learning through shared experiences.
Peer mentors are current upperclassmen in the Honors Program that work with groups of 4-7 newly admitted Honors students throughout the academic year.
In addition to small group events determined by the mentor/mentee groups, the Peer Mentors also plan several large-scale events, including an Honors information fair in August known as Honors New Student Day and various social events including Lemonade on the Lawn.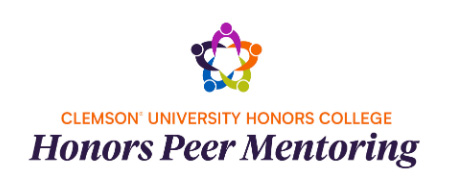 "While you make the transition from high school to college, I know that it can be very overwhelming and exciting at the same time. Through the honors Peer Mentoring program, I hoe that we can help to alleviate some of the stress you may be feeling by providing you with the necessary tools and mentors that will help you succeed. "

Alina Kazmi

Peer Mentor President, Biochemistry Major

Class of 2023