Advising Specifically For Honors Students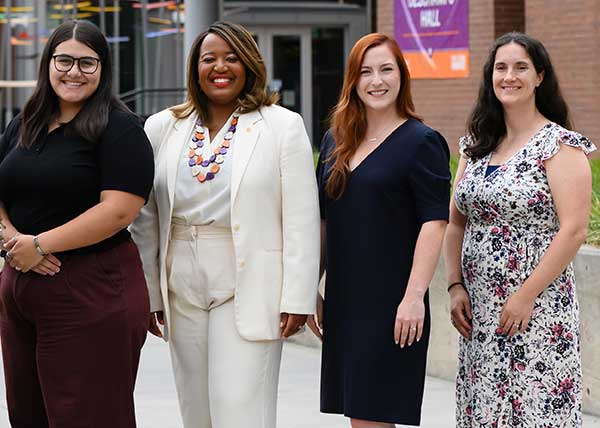 Here to Help
Clemson Honors College Advisors are here to help you with any concerns you may have such as scheduling, classes, your honors status, or other questions.
From recruitment to graduation, the Honors Advising Team will provide you with Honors-specific advising and guidance that aligns with your academic and professional interests, promotes your intellectual curiosity, and supports you in reaching your fullest potential.
Email honorsadvisors@clemson.edu with any questions or to schedule an appointment.
Advising Forms

General Honors Advising Forms

The advising forms below help guide you through the requirements for meeting General Honors distinction requirements. Students should follow the Honors College Student Handbook that corresponds to their academic catalog year as recorded by the University.

Not sure which form applies to you? Email honorsadvisors@clemson.edu. 

Other Advising Forms

Transcript Check

If Honors students want to discuss their Honors progress or future honors courses to take, they should schedule a meeting with their assigned Honors Advisor or email the Honors Advisors at honorsadvisors@clemson.edu.

A transcript check request is for any of the following:

General Honors
Interdisciplinary Honors
Departmental Honors

Note: Please note that a transcript check does not take the place of approving your eligibility to graduate with an Honors College distinction. If you are graduating, go ahead and submit the Honors Graduation Form.
Meet the Clemson Honors Advising Team