Advising Specifically For Honors Students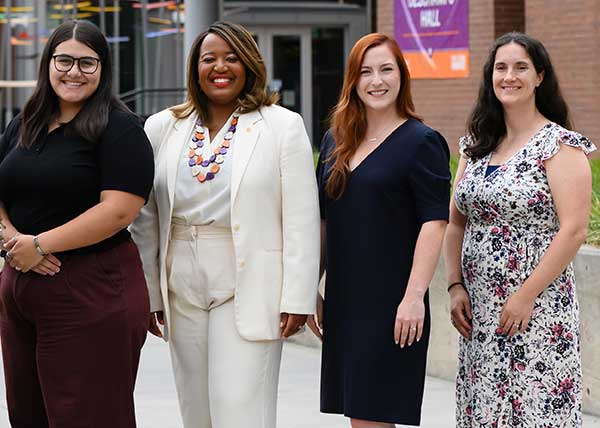 Here to Help
Clemson Honors College Advisors are here to help you with any concerns you may have such as scheduling, classes, your honors status, or other questions.
Clemson University undergraduate students are assigned an academic advisor for their major. Your Honors advisor can offer additional support and guidance as you develop academically, professionally and personally.
Email honorsadvisors@clemson.edu with any questions or to schedule an appointment.
Transcript Check

An Honors transcript check form should be submitted by students who are in their third semester or more in the Honors College.

If students in their first semester or two in Honors want to discuss their Honors progress or future honors courses to take, they should schedule a meeting with their assigned Honors Advisor.

A transcript check request is for any of the following: General Honors, Interdisciplinary Honors and Departmental Honors.

An honors advisor will respond to your request within 3 weeks of your form submission.

Note: Do not submit a transcript check in the semester you are graduating. If you are graduating, go ahead and submit the Honors Graduation Forms.
Meet the Clemson Honors Advising Team