Newly Admitted Student Resources
Congratulations on your acceptance to Clemson Honors!
Let's Get Started
Our faculty, staff, and students are committed to ensuring that you have the information needed to make the best college choice.
We hope that you find the following events and resources engaging and informative! We will update this page as we get new information.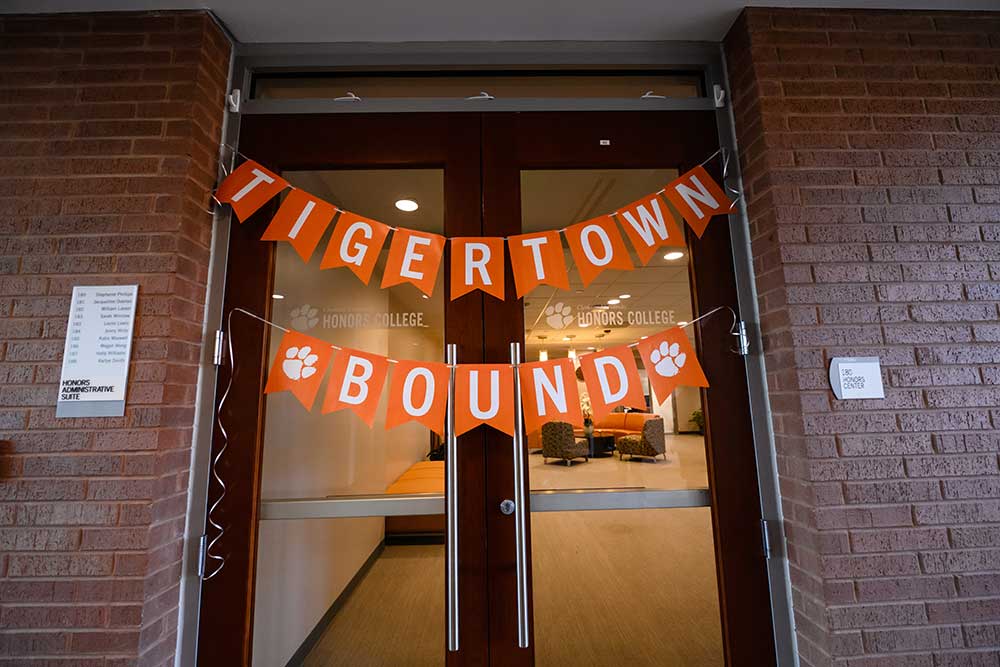 "Congratulations on your invitation to join the Honors College! As an Honors student, you become part of a community that intentionally nurtures friendship, support, and success through options that range from mentorship by peers and leading Clemson faculty to unique experiential learning opportunities."

Sarah Winslow

Dean

Clemson University Honors College
Celebrate Your Honors Commitment!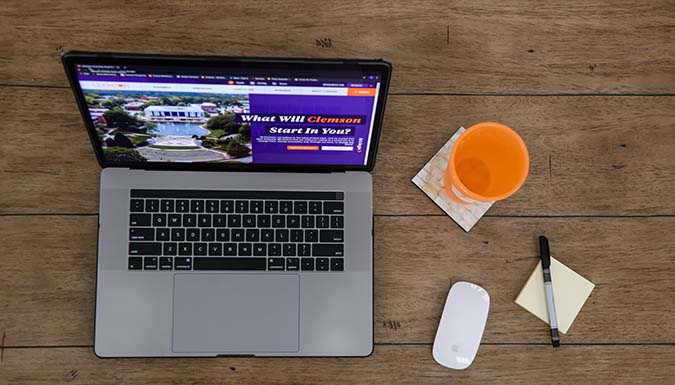 Share What Belonging to Clemson Honors Means To You
Download mobile and computer wallpapers, party printables, postcards, yard signs, and social media filters, frames, gifs and stickers to celebrate your enrollment in the Clemson Honors College! Add #AcceptedClemsonHonors to your post on Instagram or Twitter, and we'll share them too!
Download Digital Swag
Meet a Clemson Honors Student
BIOSCI GRADUATE SERVES AS HOMETOWN'S EXAMPLE OF PURSUING — AND ACHIEVING — BIG DREAMS
Amoira Rush was sitting in an Easter Sunday church service the spring of her senior year in high school when she received an email telling her she had been accepted into the Clemson University Honors College. She graduated in December 2021 with a degree in biological sciences and a minor in psychology, and plans to go to medical school and become an OB-GYN.
Read Amoira's Story