Virtual or Home-based Learning Experiences
The Clemson University Honors College is offering Educational Enrichment Mini-Grants for students to use for virtual / home-based experiences during Summer. Competitive applications will propose activities that contribute to:
Student intellectual, academic, and/or professional growth
Creating something of value to others in your community
Advancing "core competencies" (including engagement, innovation, and professionalism)
Providing an opportunity for creativity in the arts or other areas
The Honors College places special emphasis on community – addressing global issues, but in your home community. We challenge students to identify local issues, no matter the size, to address with funding from the Honors College. Additionally, as in our traditional summer grant program, these Honors grants can also be used for stand-alone programs, virtual study abroad (not tuition), independent research, and academic and professional development.
Project Examples
Examples of possible student initiatives include (but are not limited to):
Third-party virtual opportunities identified by the student
Learning a new skill or language (but note that students can access Rosetta Stone for free from the Clemson library!)
Research or creative projects
Creation of resources for community engagement or enhancement
Examples of grants from last year included purchasing books for a book club formed by several Honors students, funds to attend virtual conferences and workshops, funding for a kit to build a prosthetic hand, and funding for Zoom piano lessons.
Grant Amount
Proposals should be for grants of $500. In limited cases, requests of up to $1,000 will be considered. Funds cannot be used to support travel or travel-related activities.
Questions?
Please email Melissa Hawkins.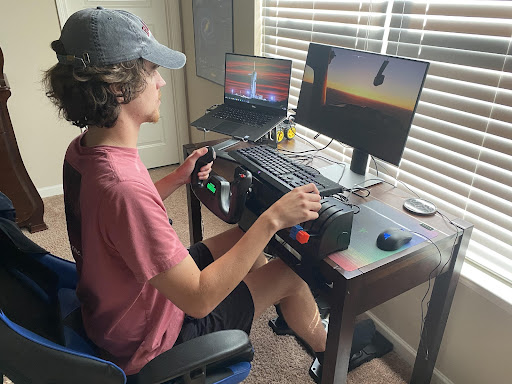 "I was able to pursue what I love doing – learning and flying....the discovery flights helped remind me what it means to be a pilot – to explore, to fly free, and to live life to the fullest."

Jackson Wiley

Clemson Honors student
Rules for Mini-Grant Funds
Rules for University funds during the Summer of 2024 include:
Students commit to 4 weeks of work. Students must have a GPA of at least 3.5 and be in good standing with the Honors College.
Students need to submit all receipts to verify expenditures.
Honors grant funds can not pay for tuition but can pay for fees, equipment, or certain professional development expenses.
Honors grant funds can not pay for living expenses (e.g. meals, rent, etc.) or commuting costs.
Honors grant funds can not pay for travel of any kind or support non-travel components of a planned travel experience.
If a student proposes a group project with other Honors students, all students are required to apply separately, and all students are required to note in their applications the names of all the other students in the group.
How To Receive Your Funds (TigerPay)
If you plan to receive funds from the Honors College, you must set up TigerPay.
Registering for TigerPay allows the Honors College to reimburse and distribute grant funds by putting the funds directly into the student's bank account. These funds include Honors-related pre-approved purchases, and grants, such as Educational Enrichment Travel Grants and Conference Travel Grants.
You will receive an email with a link to register. You can also register on the Zelle website. You will then follow the TigerPay setup instructions (PDF) for students. 
If you have issues or questions related to the TigerPay setup, please call customer support at 1-866-839-3488.
Required Deliverables
Proposals that receive funding are required to ensure the following requirements are met:
All items covered by the grant must be purchased by June 15, and all receipts must be submitted to Jenny Wirtz by July 1. Exceptions are permitted only if it is not possible to purchase items before June 15, and then only if approved by the Executive Director.
Students need to purchase items covered by the grant and are reimbursed via TigerPay after receipts are submitted. Note: If advancing these funds creates a financial hardship for students or their families, other arrangements can be made.
Students will create a poster based on their summer experience and participate in an Honors poster session in September/October.
We encourage recipients to list this grant and any relevant products on their resume as a reflection of their academic and professional development during this unprecedented time in history.