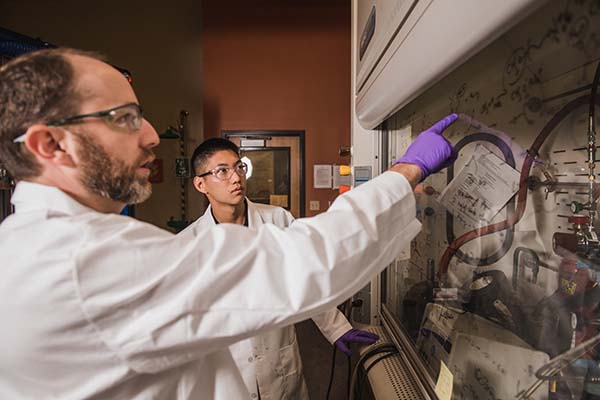 Are you interested in a career in science, engineering, or medicine? Do your plans take you in the direction of law, politics, history, English literature, music, or theater? Do you want to study or work abroad? Serve others, at home or far away? The Clemson University Honors College at Clemson University provides numerous resources to promote academic, personal and professional development.
Our students are carrying out world-class research in laboratories and libraries, participating in archaeological digs, and pursuing environmental field studies. They are extending their education through internships in the public and private sectors, and serving through learning projects at home and abroad.
Clemson University Honors College alumni are attending or have graduated from the world's premier universities and professional schools, and have earned leadership positions in industry, government, and academia. 
Ready to begin your own adventure? At Clemson, you'll get all the advantages of one of the nation's leading public universities along with the small classes, individualized attention, and innovative programs of the Clemson University Honors College.
First-Year Student
You're currently enrolled in high school or have not enrolled in (or earned credit at) another college or university after high school graduation.
Transfer Student
You've earned a high school diploma or equivalent credential and have attended a college or university in a full-time or part-time status during a regular semester.
Current Clemson Student
You're already enrolled as a Clemson undergraduate student and would like to add the Honors College to your degree.
Schedule a Visit
Schedule a visit with one of our advisors to explore Clemson Honors and all it has to offer!
Meet an Honors Student Ambassador
Hear from Clemson Honors students who are passionate about their experiences and involved in all aspects of campus life.
Newly Admitted Students
We're excited to welcome you to Clemson Honors! Here's everything you need to get started.