Experience Clemson Honors Opportunity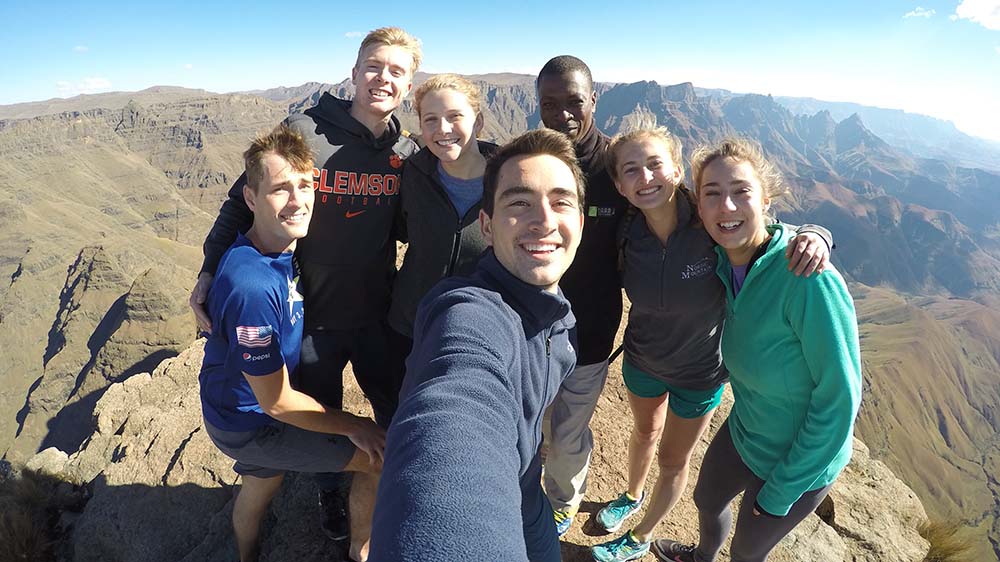 We offer several opportunities for students to pursue their broader education outside the classroom through programs that support their intellectual growth and give them opportunities to travel, conduct research, and build their career after they earn their degree.
Several special events are also sponsored or supported by the Honors College every year to help students meet one another, learn more about options that are available, and build new skills or knowledge.
Clemson Honors students also have access to free tickets to a wide range of performances at the Brooks Center for the Performing Arts.
Explore opportunities available only to Clemson Honors students below. 
Learn in the Honors Center
The Honors Center in Cribb and DesChamps Halls includes several classrooms, conference rooms, a library, study spaces, the Great Hall for events, and offices where Honors staff members hold office hours. All Honors students have access to this facility 24/7, using it as a place to hold study groups, social events/gatherings, and many more activities. There is also a free printing available to Honors students in the Honors student workroom and Keurig for free coffee in the Honors kitchen on the main floor!
Look Inside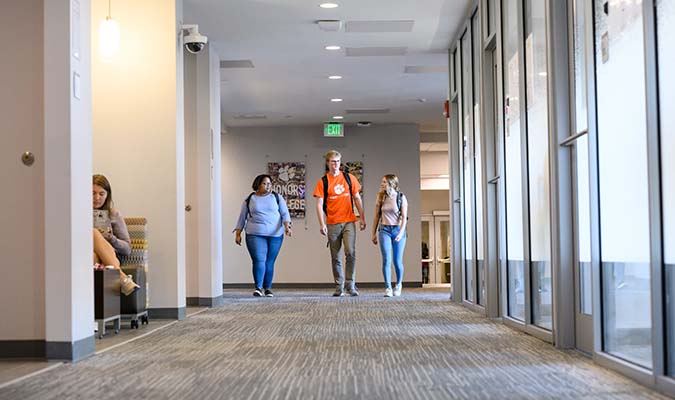 Honors Residential College
Honors students may choose to live in the Honors Residential College (HRC), which offers a nationally recognized living-learning community in a new residence hall with suite-style rooms and beautiful views of Hartwell Lake. The HRC also offers a faculty-in-residence who sponsors informal get-togethers, enrichment programs, mentoring, and other educational opportunities. Students in the HRC live just above the Honors Center, and McAlister Dining Hall is steps away.
Explore the HRC
Honors students receive grants to learn, serve locally
Last summer, Clemson Honors funded 28 student-led summer projects to give our students opportunities to learn, to stretch themselves, to connect with each other, and to help their communities — all of which are vital to an Honors education. The idea for the mini grants was born in 2020 after COVID-19 shut down the world and travel was impossible.
Explore student summer projects