Support to Help You Succeed
Whether you're new on campus or preparing for your senior year, Clemson Honors offers one-of-a-kind resources and support that can help you along the way.
Every Clemson Honors student has access to one of our Honors Advisors, who offer additional support and guidance as you develop academically, professionally, and personally. 
We also offer several programs, led by and for Honors students, to help you balance your professional goals and achievements with your personal growth. 
All of these services and programs are focused on helping you make the most of your Clemson Honors experience.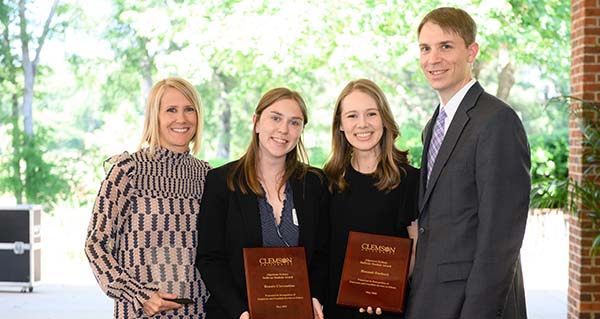 Resources for Clemson Honors Students
Welcome Week
Each year, the Honors College offers various activities, meetings, and programs to welcome our incoming Honors students.
Connections
How to make the most of your Clemson Honors experience, as well as your time on Clemson University campus.
Honors Opportunities
Opportunities available to Honors students that help further their intellectual growth, professional development, and global horizons through study abroad and travel.