March Featured Speakers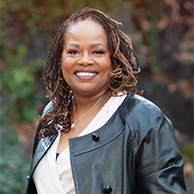 Dr. Cynthia Sims and
Dr. Angela Carter
Dr. Cynthia Sims is Assistant Professor and Dr. Angela Carter is Clinical Assistant Professor of Human Resource Development. They will share research proposed to NSF. "Testing the Critical Theory of Leadership Identity Development: A Mentoring Experiment for STEM Faculty with Minoritized Identities" will use a critical theory lens to examine whether those with stronger leadership identities are more likely to persist as they aspire to leadership roles and experience greater congruency among their leadership, gender, and or racial/ethnic identities. They will conduct an experimental virtual mentoring leadership intervention to determine the extent to which leadership identity salience can be positively enhanced and persistence increased in pursuing leadership roles within minoritized STEM faculty in higher education. Sims Google Scholar Profile | Carter LinkedIn Profile
Meihua Qian
Dr. Meihua Qian is Associate Professor of Educational Psychology and Co-Director of the CLEaR Lab. She received her Ph.D. in Educational Psychology and Inquiry Methodology (dual majors) at Indiana University at Bloomington in 2014. She teaches courses on educational psychology, measurement, and statistics. Her current research focuses on creativity assessment, game-based learning, test bias, item response theory models, and machine learning. Her work has been published in several highly ranked journals, including Computers in Human Behavior, Creativity Research Journal, Elementary School Journal, Psychology of Aesthetics, Creativity and the Arts (PACA), Journal of Creative Behavior, Journal of Psychoeducational Assessment, and Psychology & Marketing. Dr. Qian was promoted to Associate Professor with tenure in 2020. Qian's Google Scholar Profile
Read More
Please join us for monthly REAL (Researchers, Educators And Leaders) Lunches to engage in conversations about research, grants, and collaborations. If you would like to make a brief presentation about your research for feedback from colleagues, contact Dr. Jeff Marshall.
All lunches are scheduled from 12:30-1:30 p.m. and will be virtual until further notice. As these virtual conversations occur over lunch, the format is a bit informal. Faculty and graduate students are encouraged to include kids or other family members "at their lunch table."
Zoom Link - https://clemson.zoom.us/j/99807689747 
---
2020-2021 REAL Lunch Schedule
Wednesday, September 9
Dr. Michelle Boettcher - EOLD-Higher Education and Student Affairs - Tenure Conversation
Thursday, October 8
Dr. Natasha Croom
EOLD-Higher Education and Student Affairs - Special Advisor to the Dean for Diversity and Inclusive Excellence - Tenure Conversation
Wednesday, November 11
Dr. Sandra Linder - T&L-Early Childhood Education - Promotion Conversation
Dr. Shanna Hirsch - EHD-Special Education
Tracy Burns - Dr. Phinnize J. Fisher Middle School
Thursday, December 10
COE Graduate Students
Wednesday, January 13
Dr. Hans Klar - EOLD-Educational Leadership
Open
Thursday, February 11
Dr. Golnaz Arastoopour Irgens - EHD-Learning Sciences
Open
Wednesday, March 10
Dr. Cynthia Sims and Dr. Angie Carter - EOLD - Human Resource Development
Meihua Qian - EHD-Learning Sciences - Tenure Conversation 
Thursday, April 8
COE Graduate Student Awards
COE Community Diversity Committee
Conclusion to the Semester
College of Education "Best In Class"
College of Education "Best In Class" | 101 Gantt Circle