Special Education, M.Ed. (Online)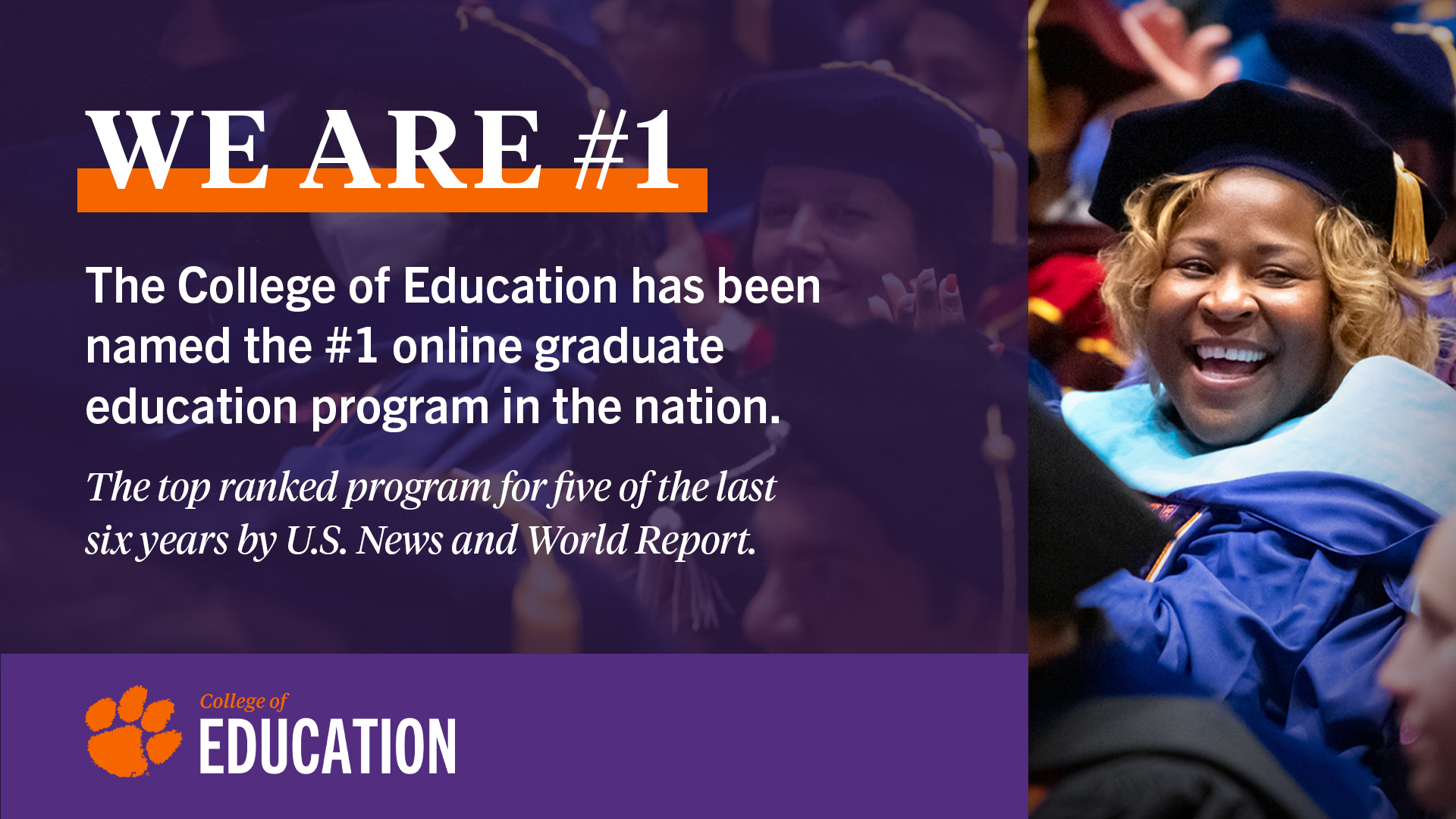 Included in the overall #1 ranking for the Best Online Graduate Education Program by U.S. News and World Report, the Clemson Master of Education in Special Education is a 100% online graduate program for educators interested in enhancing the field of Special Education. Students take coursework in Multi-Tiered Systems of Support (MTSS) in academics and behavior. The rich, engaging curriculum will prepare you to advance your professional standing in just 24 months.
Special Offer for first year Clemson graduate students in the MEd in Special Education Cohort who will begin courses in Fall 2023: Books are free for Fall 2023 and Spring 2024 (pending good academic standing). 
Department of Education and Human Development
Department of Education and Human Development | 209 Gantt Circle