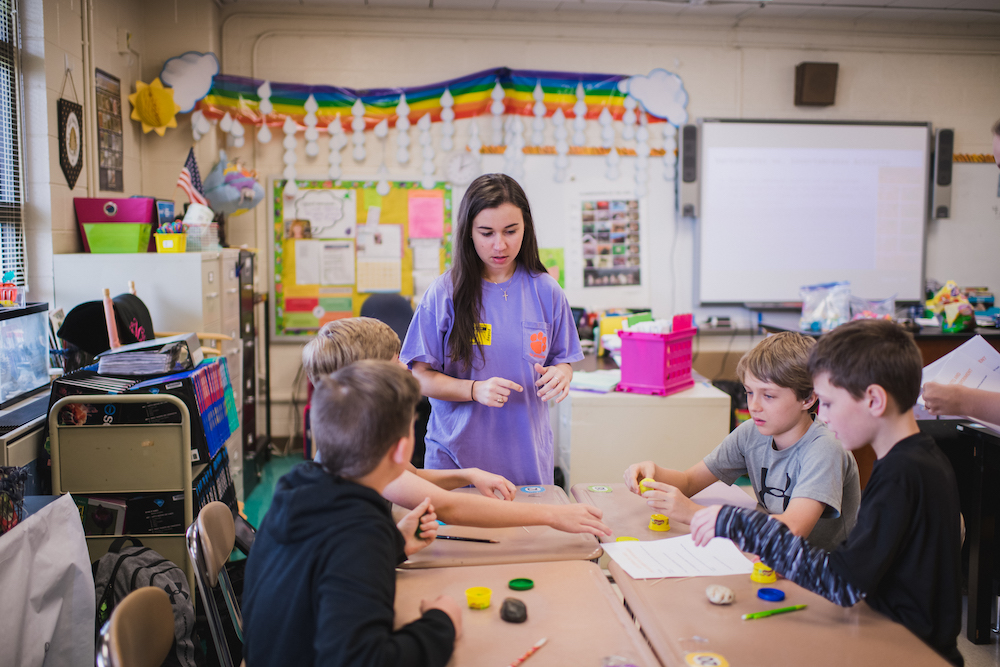 The College of Education accepts change-of-major students in both the fall and spring semesters. Current Clemson students interested in changing their major to an education major must meet the following criteria to be eligible:
Students must have a minimum 2.75 cumulative Clemson GPA.
Students must have completed a minimum of 12 credit hours at Clemson.
Students must meet with a CoE academic advisor for a major exploration meeting.
Some competitive entry majors require an application.


To discuss your interests with an academic advisor, please use CU Navigate to schedule a major exploration advising meeting.
Competitive Entry majors within the College of Education: Admission into the following majors is limited and competitive and an application with essay is required:
Early Childhood Education
Elementary Education
Special Education


To gain access to the application link, students must meet with a CoE academic advisor for a major exploration meeting. Priority is typically given to applicants with a GPA above the minimum requirement. It is recommended that interested students meet with the appropriate College of Education advisor to discuss curriculum so that they take courses that are applicable to their intended major prior to application. Refer to the Undergraduate Catalog, specifically the College of Education sections, to look at specific course requirements.
Policy for change of major applications: Change-of-Major applicants are considered in the fall and spring semesters. The application is online and becomes available the first day of classes in each term. Applications for the fall semester are due December 1, and applications for the Spring semester are due May 1. Students must meet with an advisor in person to obtain the application. Decisions are made after final grades are posted for that term and prior to the start of the following semester.
College of Education "Best In Class"
College of Education "Best In Class" | 101 Gantt Circle