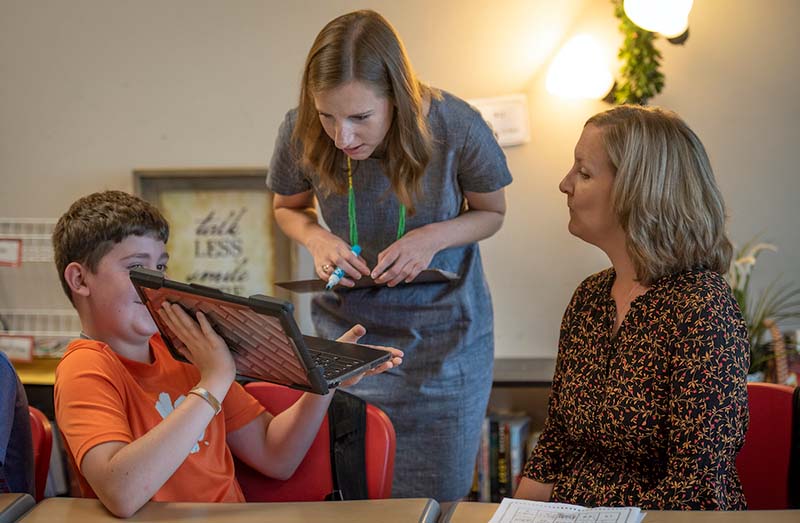 Clemson University is a proud participant in the South Carolina Teaching Fellows Program, designed to recruit high-achieving, talented high school seniors into the teaching profession and equip them to become effective and successful educators. Each year, the program provides state-funded fellowships for South Carolina students who wish to pursue an education degree and a career in South Carolina's public schools.
Fellows receive up to $6,000 per year for four years in forgivable student loans while they complete coursework that leads to S.C. teacher licensure. Fellows agree to teach in South Carolina public schools one year for every year they are fellows. Teaching Fellows awards can be combined with other state scholarships and loans.
Freshmen in the Teaching Fellows program are encouraged to live in the Teaching Fellows Living Learning Community (LLC), which will provide additional support and help students build relationships with other Fellows outside of the academic environment.
Additional experiences exclusive to teaching fellows will include seminars, professional development and service learning opportunities, additional school placements, advocacy experiences, field trips, and social gatherings.
Clemson is one of only 11 institutions in the state identified as a South Carolina Teaching Fellows institution. The Teaching Fellows program is administered through the Center for Educator Recruitment, Retention, and Advancement (CERRA). More information can be found at https://cerra.org/teaching-fellows.
Hear About Teaching Fellows from Students