Faculty & Staff Profiles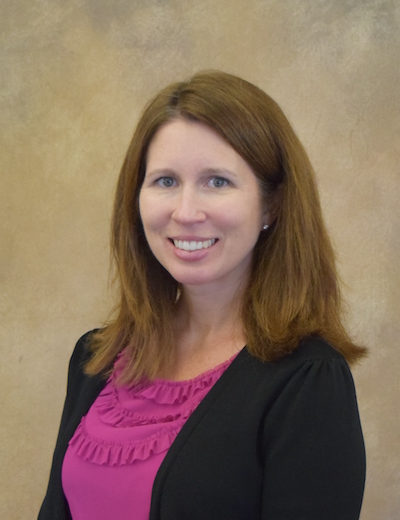 Catherine A. Griffith


Office:
Phone: 864-656-7645
Email: cgriffi@clemson.edu
Vita: Click Here
Educational Background
Ph.D. Special Education
University of Virginia 2007
Ed.M. Mind, Brain, and Education
Harvard Graduate School of Education 2002
B.A. Psychology
Randolph-Macon College 2000
Profile
Catherine Aurentz Griffith, Ph.D., is a Clinical Assistant Professor of Special Education in the Department of Education and Human Development. She coordinates the Master of Arts in Teaching (MAT) program in learning disabilities at Clemson's Greenville campus, supervises student teachers and practicum students, and teaches coursework on individuals with learning disabilities and intensive academic interventions. Previously, she served as a researcher for the National Dropout Prevention Center investigating the effects of a computerized reading program on struggling adolescent readers in five school districts across the country. She is a former middle school special education teacher who instructed students with learning disabilities in self-contained, resource, and inclusion classes.

Courses Taught
EDSP 3700: Introduction to Special Education
EDSP 3720: Characteristics and Instruction of Individuals with Learning Disabilities
EDSP 3740: Characteristics and Instruction of Individuals with Emotional/Behavioral Disorders
EDSP 4920: Mathematics Instruction for Individuals with Mild Disabilities
EDSP 8120: Practicum in Learning Disabilities
EDSP 8230: Teaching Individuals with Disabilities in Integrated Settings
EDSP 8550: Intensive Academic Interventions for Individuals with Disabilities

Research Interests
Supporting pre-service and in-service teachers with improving the academic performance of students with disabilities
Evidence-based reading practices for individuals with disabilities.