Masters and Specialist Programs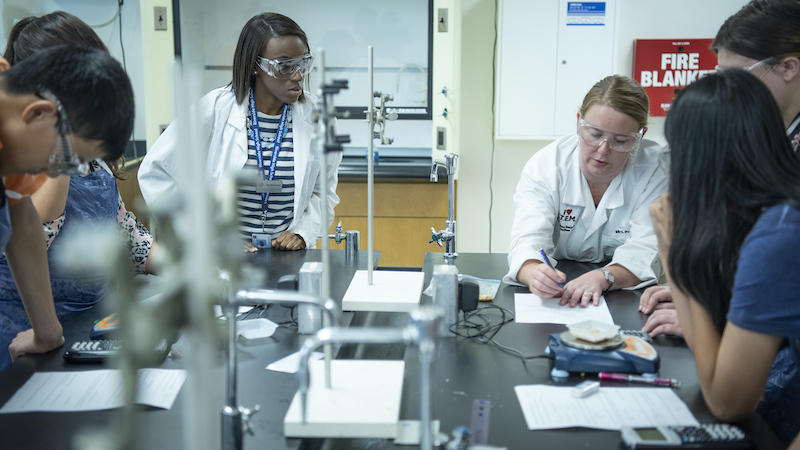 Review our College of Education Graduate Calendar to view upcoming events and information sessions.
The College of Education's faculty is proud of the strong, nationally accredited undergraduate licensure programs that we provide. Our faculty members have excellent professional reputations, quality classroom teaching experience and a deep devotion to pre-service students, P-12 classrooms and the community.
We prepare teachers to educate and shape the lives of children from birth through high school. Our excellent preparation in both content and methodology includes many collaborative experiences in local schools. It prepares our graduates to shape the economic future of South Carolina, the United States and the world by preparing leaders, workers and citizens for their future roles in society.
The mission of the teacher preparation programs in the College of Education is to prepare critically reflective practitioners who:
Advocate for all learners;
Understand the importance of students' developmental and sociocultural contexts to learning;
Implement research-based instructional practices;
Utilize current disciplinary knowledge to integrate educational theory, research and practice;
Understand the influence of educational policies on their instruction and educational system; and
Stand firm in their conviction that all students can learn.
Contacts
Alison Search
alisonp@clemson.edu
864-250-8880
Clinical Mental Health Counseling
Literacy
School Counseling
Special Education
Stephanie Henry
shenry3@clemson.edu
864-656-0416
Educational Leadership
Athletic Leadership
Human Resource Development
Student Affairs
College of Education "Best In Class"
College of Education "Best In Class" | 101 Gantt Circle